CLICK TO VIEW


TRIUMPH PLATES
WIPER BLADE INSERT PIAA 380mm (15") LONG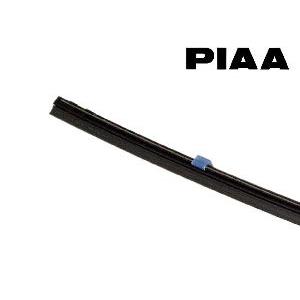 This high performance wiper blade refill from PIAA is highly recommended by RevingtonTR. This blade is used on our own rally cars and has proved very effective in harsh rally environments. The insert is supplied in a length of 380mm (15"), which you will need to cut to the required length. It has a carrier width of 6mm.
Improved Visibility in extreme driving conditions
Silicone-coating action coats windshield so rain beads up and rolls off
Extremely long life
Quiet, no squeaking
Heat resistant, ozone resistant
Upgrade your blades and drive safer
Blades are available in larger sizes up to 26" if required, please enquire.
Fitting tips
The blades have a bulbous end for securing the insert at one end only. Observe this carefully when cutting to size to ensure you retain this end- very important. Careful inspection will reveal that this end had a short groove either side for retaining the end clamp of the wiper arm
with the original wiper blade insert removed and comparing the length of the clamp with the groove in the new insert you will notice that the clamp is somewhat larger than the groove it needs to fit into. Grind or file the return edge of the clamp so that it is 5mm long
slide the insert into the wiper arm and then with pliers crimp the clamps so that the insert cannot come out but can slide, do this to all clamps except the last one which had been modified to fit into the groove, this one is clamped a little tighter so that the blade is retained firmly. If the blade moves about it is possible smearing will occur.
Before operating for the first time ensure the windscreen is thoroughly clean and whetted to ensure the new blades are not damaged by grit and dust sitting on the dry windscreen