Careers @ RevingtonTR
Careers @ RevingtonTR
16th March 2018 - We are currently looking fo
r :-
Apprentice (part qualified) and Qualified Mechanic/Technician with an interest in classic cars to join our workshop team. If you feel you have the right qualifications and background to join our exciting company please send your details to Alan Goodwin by clicking on the link below.
Parts/Sales and Marketing. We are also looking for someone who has previously been involved in selling and promoting parts in the automotive sector but also has a keen interest in the TR marque.
If you feel you have skills for other positions at RevingtonTR read on - Maybe you have a keen interest in classic cars and the drive to maximise your own and the companies performance then you maybe the type of person who could join our team. Contact Alan Goodwin at RevingtonTR. All e-mail enquiries should include a brief CV. We look forward to hearing from you.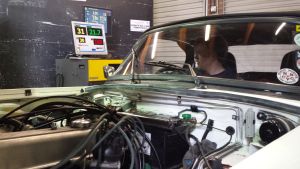 All roles are based in Middlezoy, Bridgwater, Somerset, TA7 0PD U.K..