Staying near RevingtonTR
Staying near RevingtonTR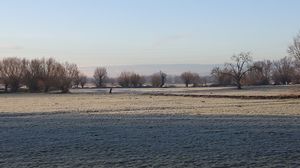 We are privileged to have some excellent accommodation close by which customers take advantage of when visiting us. Whether it is just to stay close by, before, after or whilst your car is being worked on, or if you fancy taking a break in our area, there is accommodation close by to fit every occasion.
Our preferred choice to point customers at is 'The Cow Shed' run by Natalie Revington and James Chapple. Natalie's surname may be a clue being our daughter, some customers may well have met her or talked to her on the phone as she worked for RevingtonTR for a few years around 2011. Their property is an ex pub only a few miles from RevingtonTR.
Follow the link below to find our more about Natalie and James property.
Closest to us is a set of new luxury cottages in our village called Windmill Retreat. Following the link will take you to an extract from their brochure. However if you are thinking of staying for a short time whilst your car is at RevingtonTR, please contact us to book for you as their website and booking agents are geared up to accept booking for longer periods and large numbers of people, however if they are not full they will accept a short stay booking.
Follow the link below to find our more about windmill Retreat.

Alternatively you can download this Accommodation PDF list which details many other facilities from simple B&B to full hotel accommodation in our area.