FOR SALE TR5 registered LAW777F Original RHD £47,000
FOR SALE TR5 registered LAW777F Original RHD £47,000
FOR SALE TR5 registered LAW777F commission number CP1336 O
This genuine Right Hand Drive UK 150BHP TR5 first registered in March 1968, retains its original major components; engine, body shell, chassis and differential as well as the majority of the other parts that make up a complete car. The gearbox and overdrive have been overhauled recently. The car is for sale with its interesting number plate included.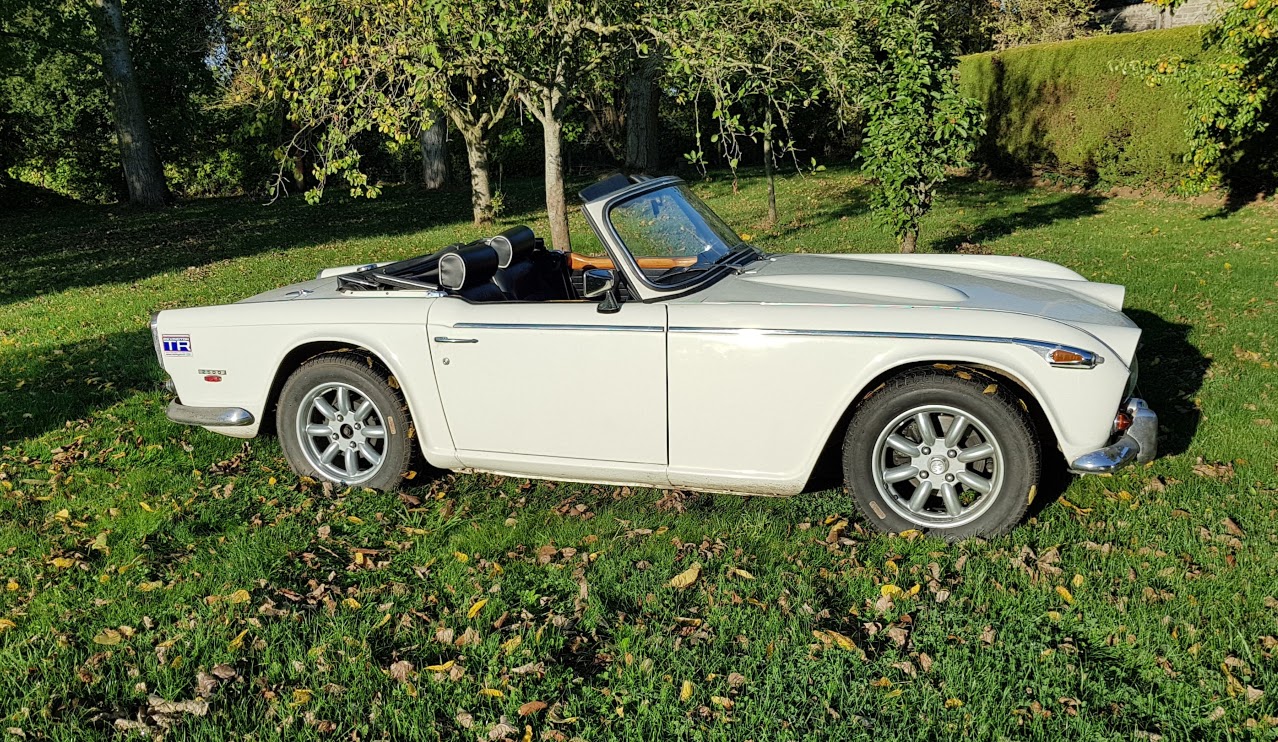 This TR5 has been looked after by Revington TR from the 1990's and can best be described as a good looking, extremely reliable and easy to drive example, having been looked after meticulously since its rebuild. The vehicle is fitted with 5.5x15 aluminium wheels which complement the external appearance of this TR5.
The car has been rebuilt and this was undertaken by an Englishman living in France between 1999 and 2002.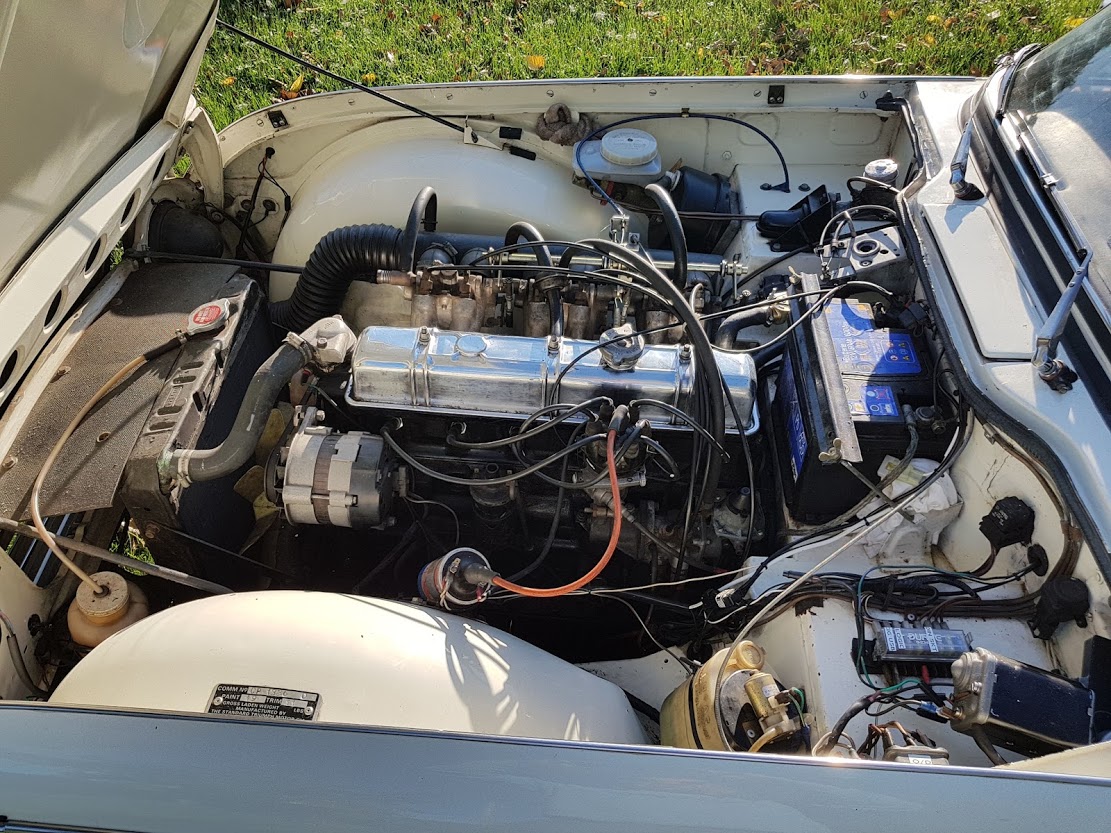 This car is not a concourse car but is a rust free example with good overall bodywork and excellent mechanics which is a joy to drive. The fuel injection had been calibrated at Revington TR using their unique fuel delivery modelling program and set up on their rolling road. The car has had a full 4 wheel alignment suspension set up.
The car has averaged 1000 miles a year in the last 10 years except for a long run of 4000 miles on a rally to Bratislava in 2012 when it ran faultlessly (see photo below). This particular car was using in a Classic and Sportscar film shoot in 2014 for an article comparing the TR5 with the TR6. The photographer provided 50 high quality photos from the days shooting which will be available to the new owner.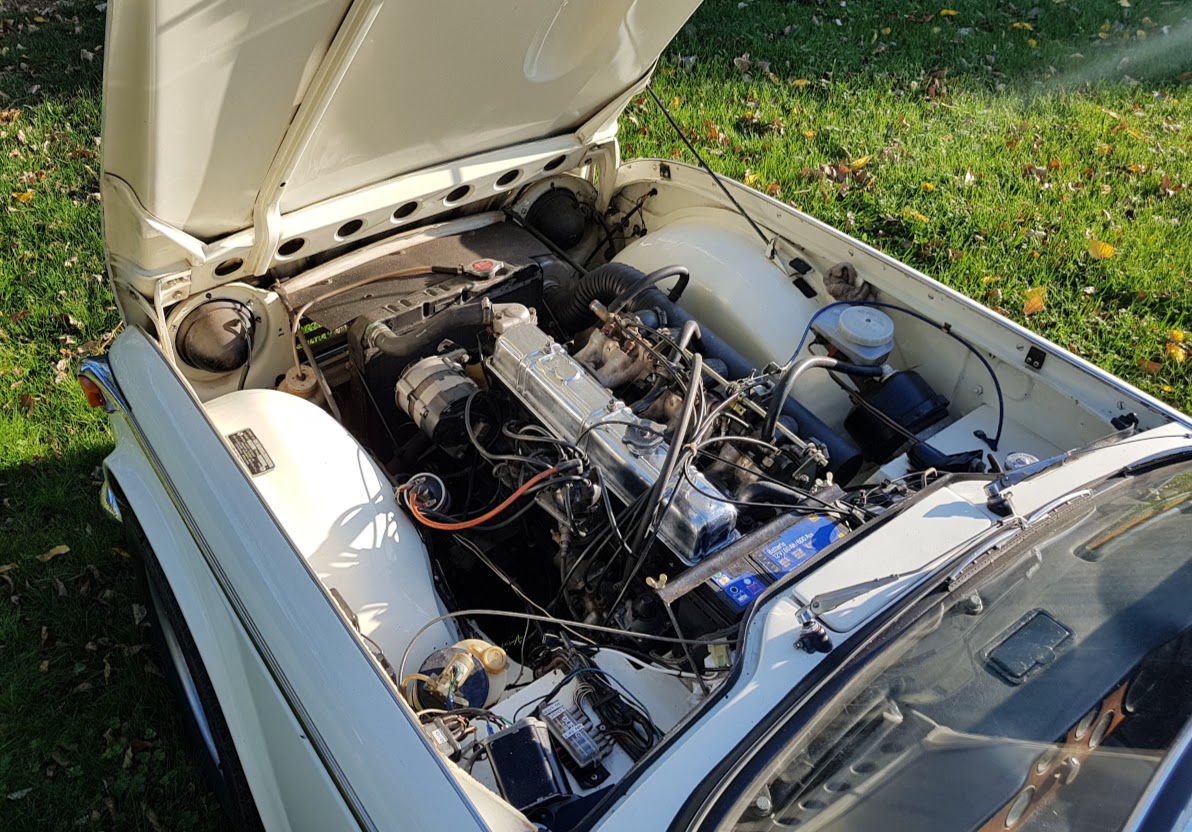 When rebuilt the body was removed from the chassis and completely stripped and new metal welded in where necessary. Likewise the chassis was completely stripped and new metal welded in as needed. In addition strengthening was added to the known weak areas of the chassis; the front suspension lower mounting points and the differential supports. The whole suspension had been rebuilt and uprated using SuperPro polyurethane suspension bushes for comfort whilst offering improved ride, cornering and braking performance.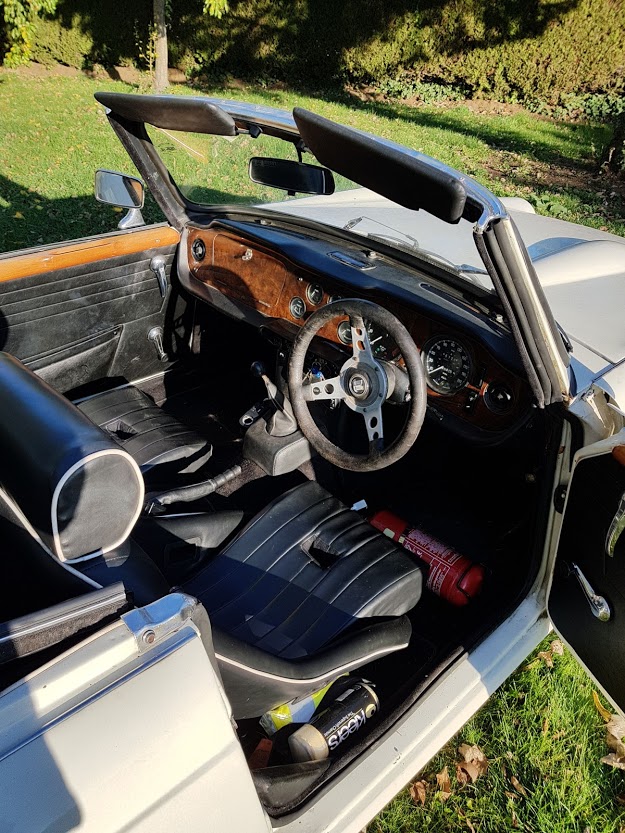 During the rebuild the engine was rebuilt as were the differential, gearbox and overdrive. Anything and everything that could wear was checked and replaced or repaired as necessary. The gearbox and overdrive were more recently swapped for a strengthened gearbox and uprated quick acting overdrive.
The history file with this car is interesting, photos show the car whist being restored with plenty of old MOT certificates, invoices, previous owners, copies of old registration documents and other correspondence.
Improvements and additional equipment.
Whist the car gives the appearance of being predominantly standard this TR5 benefits from a host of modifications which are designed to improve the driving experience and ownership of such a car.
·discrete PIAA driving lamps
·Halogen headlamp conversion
·Two bonnet pulls for security and ease of use, one for the driver and one for the passenger.
·Waterless Evans coolant in the engine cooling system. Improves cooling and protects the engine, hoses and water pump
·Improved heater valve that actually works! The standard ones invariably do not
·Overhead throttle mechanism. The standard mechanism is hard to balance, this improved linkage sorts the problem.
·65amp alternator. Essential when improved lighting and a Bosch fuel pump system are fitted.
·Two ignition coils are fitted as a failsafe arrangement.
·Auxiliary wiring loom and fuse box kit. This kit ensures the standard wiring loom can safely deal with all standard electrical services whist the auxiliary loom caters for the additional equipment.
·Revington TR bucket seats. TR5 seats are incredibly uncomfortable and are far from suitable for long distance driving. The seats fitted provide significantly better comfort and support.
·Burr walnut dashboard
·Wooden door top covers. The standard plastic covers are apt to break up when the door is pulled shut.
·Inertia seat belts
·Electrical sockets for map light, auxiliary use and phone charging. 1 x DIN socket, 2 Cigar Lighter socket and 1 x USB socket.
·Fire extinguisher
·Logic overdrive device. This allows for more user friendly operation of the overdrive.
·Recently rebuilt gearbox with improved bearings arrangement with an uprated overdrive for a more positive engagement than standard.
·Aluminium 5.5" wheels
·Battery Tender. A smart box that is plugged into the mains when the car is garaged. No more flat battery after prolonged periods of storage.
·Bosch fuel pump kit with relayed electrical feed and inertia cut out switch. This switch activates in the event of a crash to cut off the high pressure fuel pump.
·Uprated fuel pressure relief valve with Teflon hoses. Reduces fuel smell in the boot and eliminates resonance caused by a Bosch pump installation.
·Aluminium fuel tank with improved baffling to eliminate fuel starvation on tight corners with low fuel level.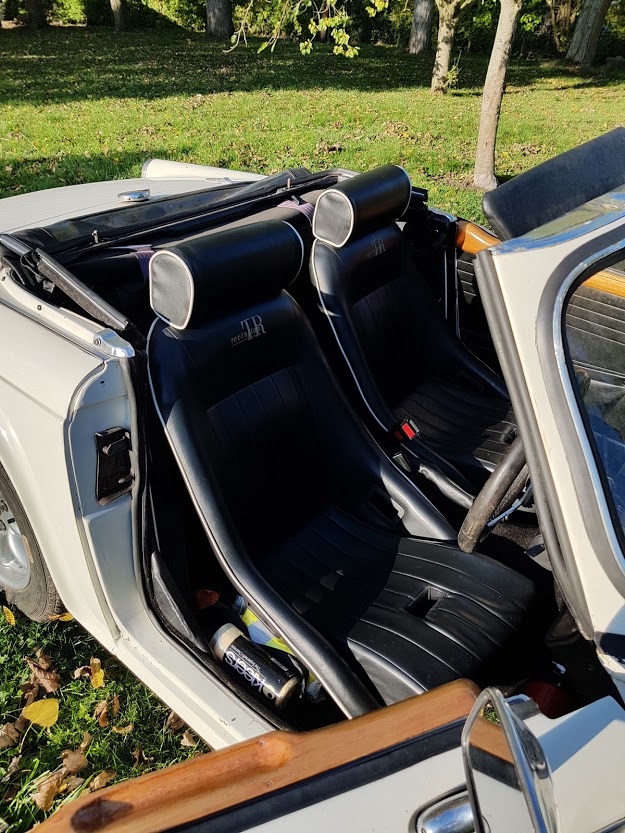 To summarise this rare TR5 has been maintained regardless of cost, it is now an extremely reliable, comfortable and easy to drive car fitted with a host of Revington TR improvements listed above. It is ready to be driven and enjoyed, at home or on the continent and beyond.
With values of TR5's on the increase very good cars and typically those in exceptional concourse condition are frequently advertised and sold for over £80,000. Very good cars that are not concourse are sold for £60,000 but this car does not fit into those categories. The body has a few blemishes and a few small bubbles in the paint and the under body is protected with wax which inevitably attracts dirt. The bumpers are straight but the surface is dull and would benefit from replacement with stainless steel items or the original parts being re-chromed. With this in mind this TR5 is being offered sale for £47,000 including the interesting number plate.
Photos from the magazine photo shot (4 of 53)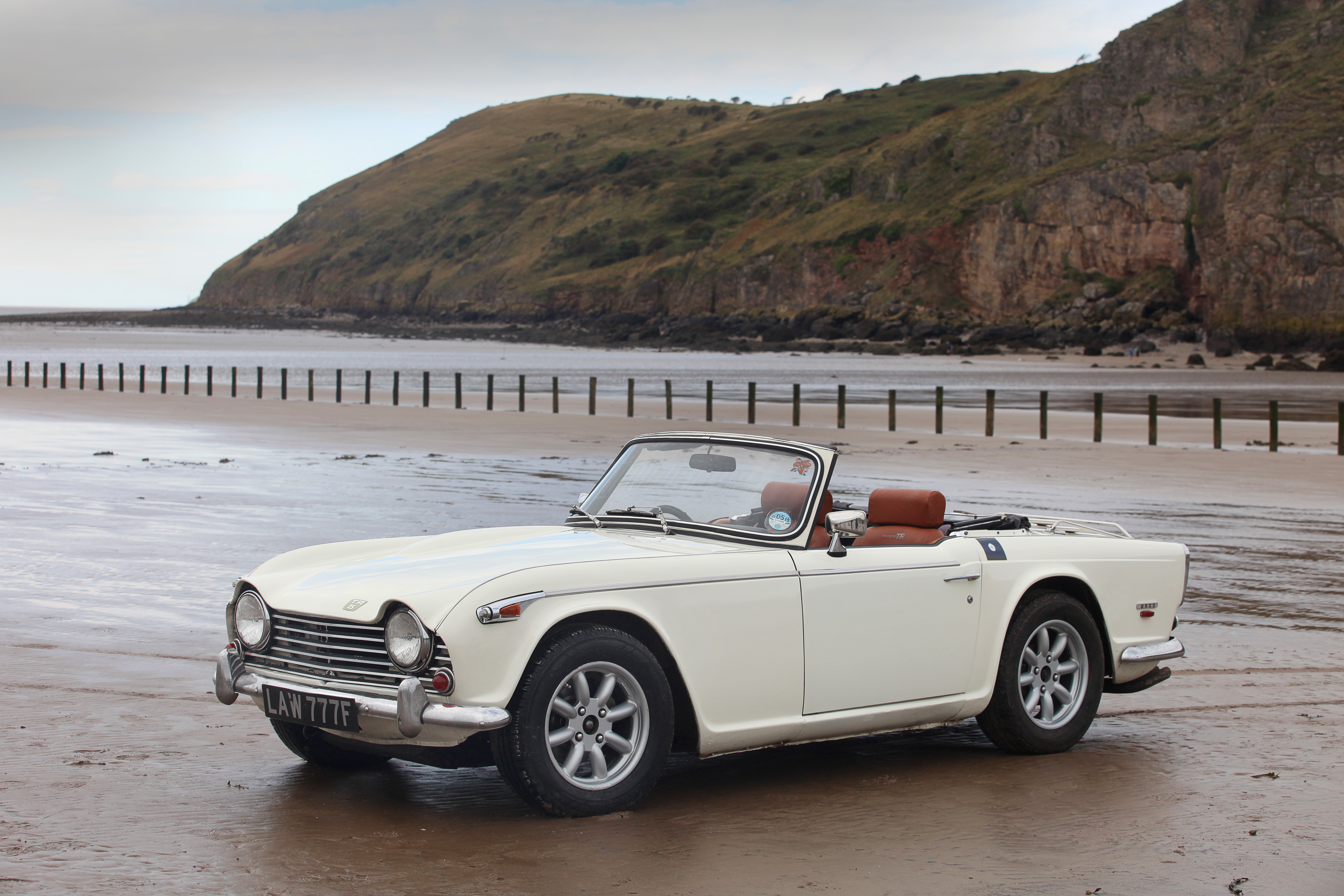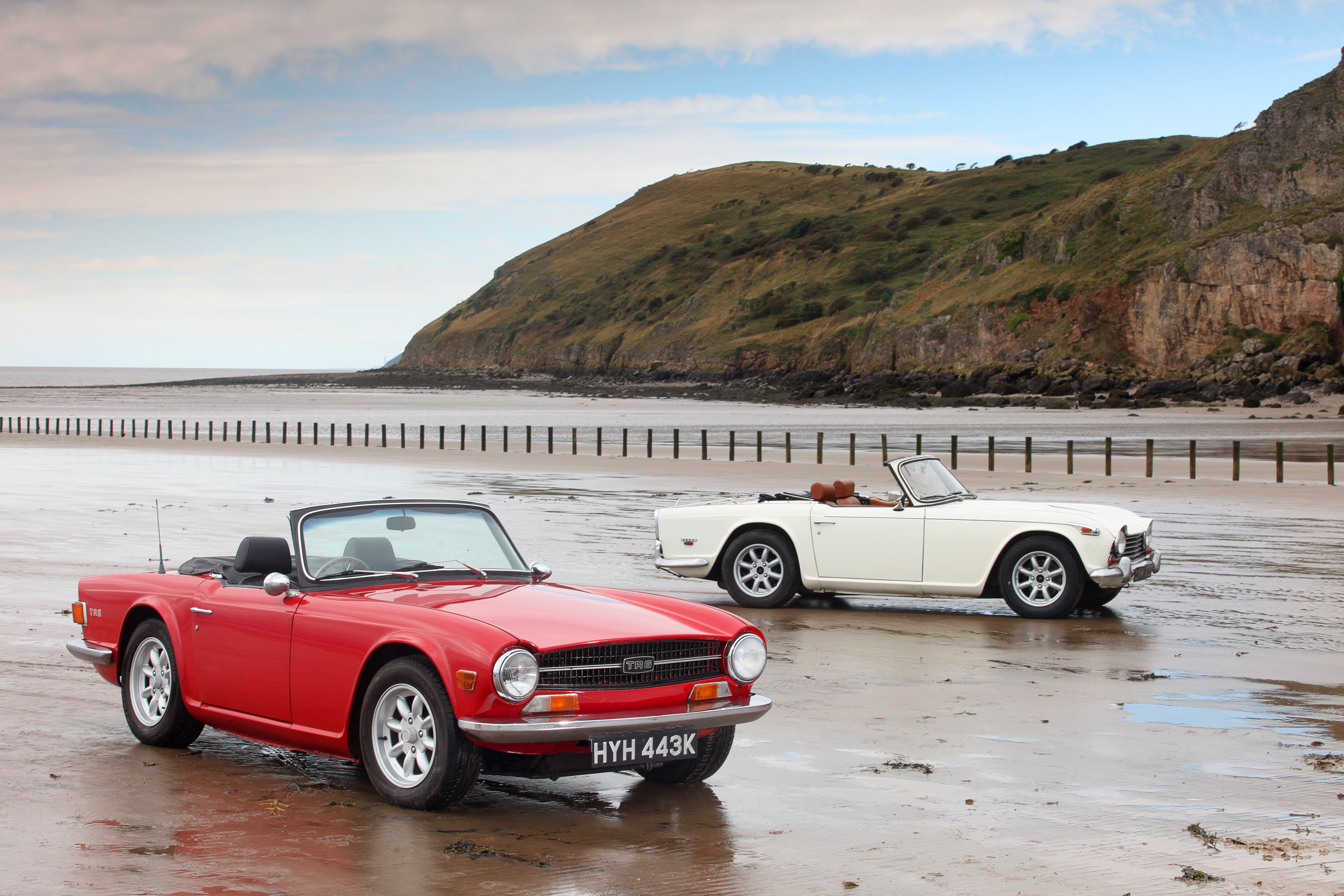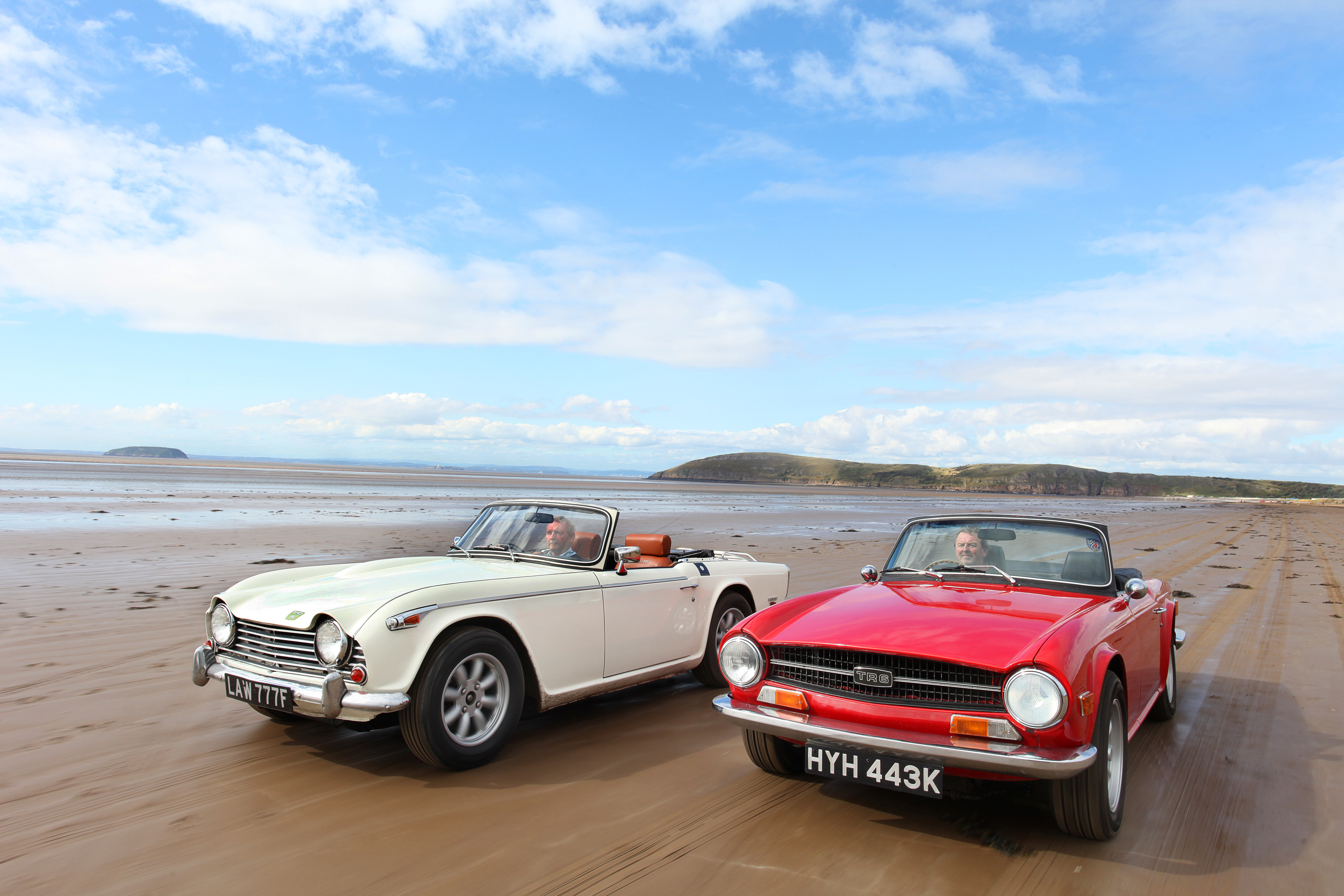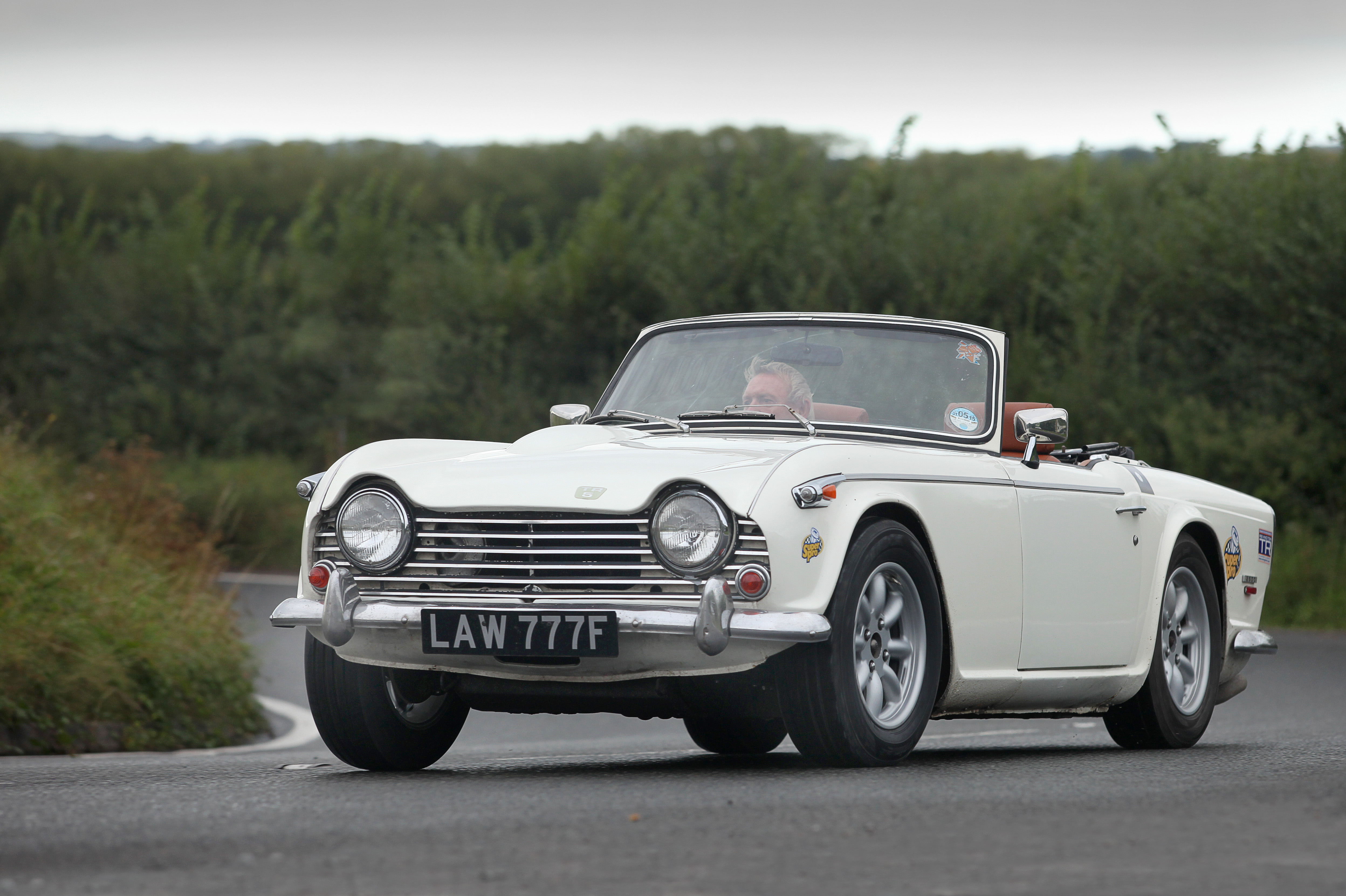 LAW777F in Bratislava