Revington TR's at Goodwood
Published: 01 Jul 2004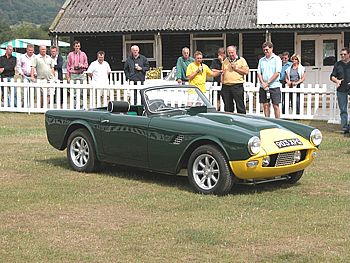 Revington TR will be taking their newly developed TRS and their now famous yellow Italia to Goodwood on Saturday 20th March 2004. The event is a test day in support of several cancer benefit trusts. Revington TR have supported these events for the last couple of years by bringing interesting machinery for the general public to experience riding in.
This year the TRS will be taking to the track for the first time; why not come along and take a ride? The day takes the form of a test day but with a difference. Whilst some participants come along to simply exercise their cars, many participants, us included, try to encourage as many spectators as possible to come for a ride, for which they pay to the organisers a small sum which ultimately benefits the organisers chosen charities.
We hope you can come and join us whether for a ride in either the TRS or Italia or simply to enjoy the day and perhaps discuss your own cars requirements with Neil Revington.