Paul Ricco -TR in Kastner Cup Race
Published: 04 Jul 2017 updated: 05 Jul 2017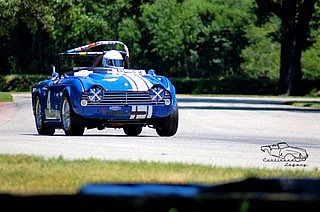 It's always great to hear from our customers and in Paul's case it's good to hear that we were able to help improve his track cars performance over recent months as the parts he purchased found their way onto the car and subsequent track. Here are few words from Paul's correspondence.
"Thanks for all of your help with our TR4. We are really enjoying the improvement that we are getting from the car and Revington TR's help has been a big part of the equation. Our car continues to turn better and better lap times. Revington TR has been a big part of our progress. We run our car as "Era Correct", so we do not have some of the Mod's that others have. However, we have been running very respectable lap times and they are getting better on every outing with the car. We are looking forward to adding the Revington TR adjustable fulcrums, and we are going to lower front end a little more while we have the front suspension apart.
Our TR4 was 1 of the two poster cars for this years Kastner Cup race and I wanted to share what the poster looked like.
Here is photo of the TR4 on the track at Blackhawk Farms Raceway during the Kastner Cup and a photo of the car that was taken by the silo to mirror the photo that was in the poster that I sent you.
Thank you very much."
The photos were provided by Paul and I have also included some previous shots of Paul in action.
Please let us have have your story of how we have helped you in whatever form that might have taken.
Thanks again to Paul for the feedback.