Portugal Rally September 2017- Live Updates
Published: 29 Sep 2017 updated: 11 Oct 2017
Scrutineering Prior to The Event - The Car didn't look this clean again!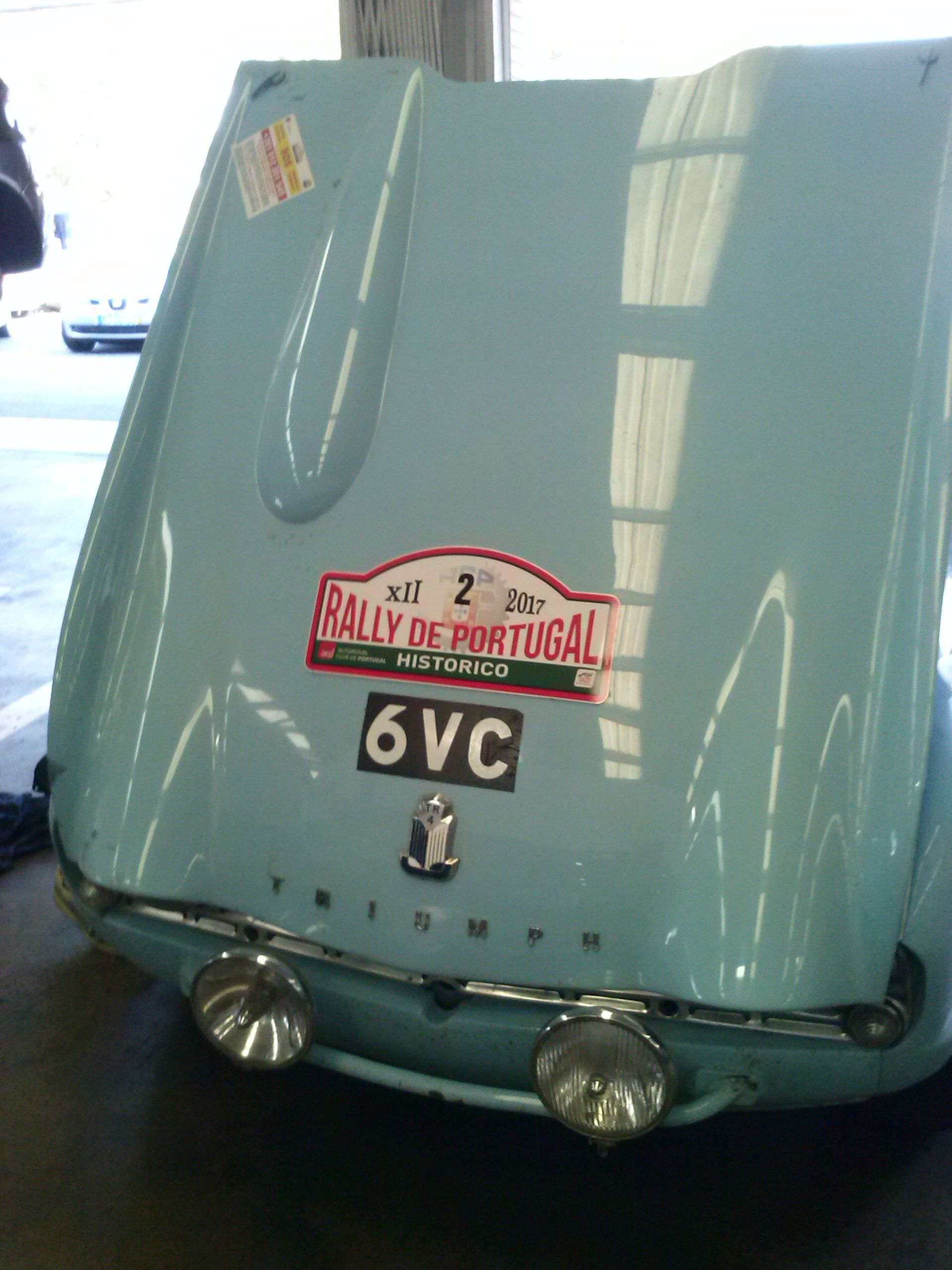 Rally Update 9th October 09.46hrs
The Results are in! - Neil and Bernard completed the rally on Friday but not without mishap. All was going well until the second to last stage, which was a night stage, when an electrical fault threw a spanner in the works. A suspect dynamo failure or battery fault meant a quick change to the plan to ensure they finished the event.
This meant they would pick up additional penalties but a finish was more important. A dash to the last control in Parc Ferme was successful and a finish was achieved. The additional penalties meant a slip down the placing but they still managed to finish.
Not a first in category they were hoping for but a first in class. Well done to the both of them. I'm sure they will both have some exciting stories to tell us about once they get home.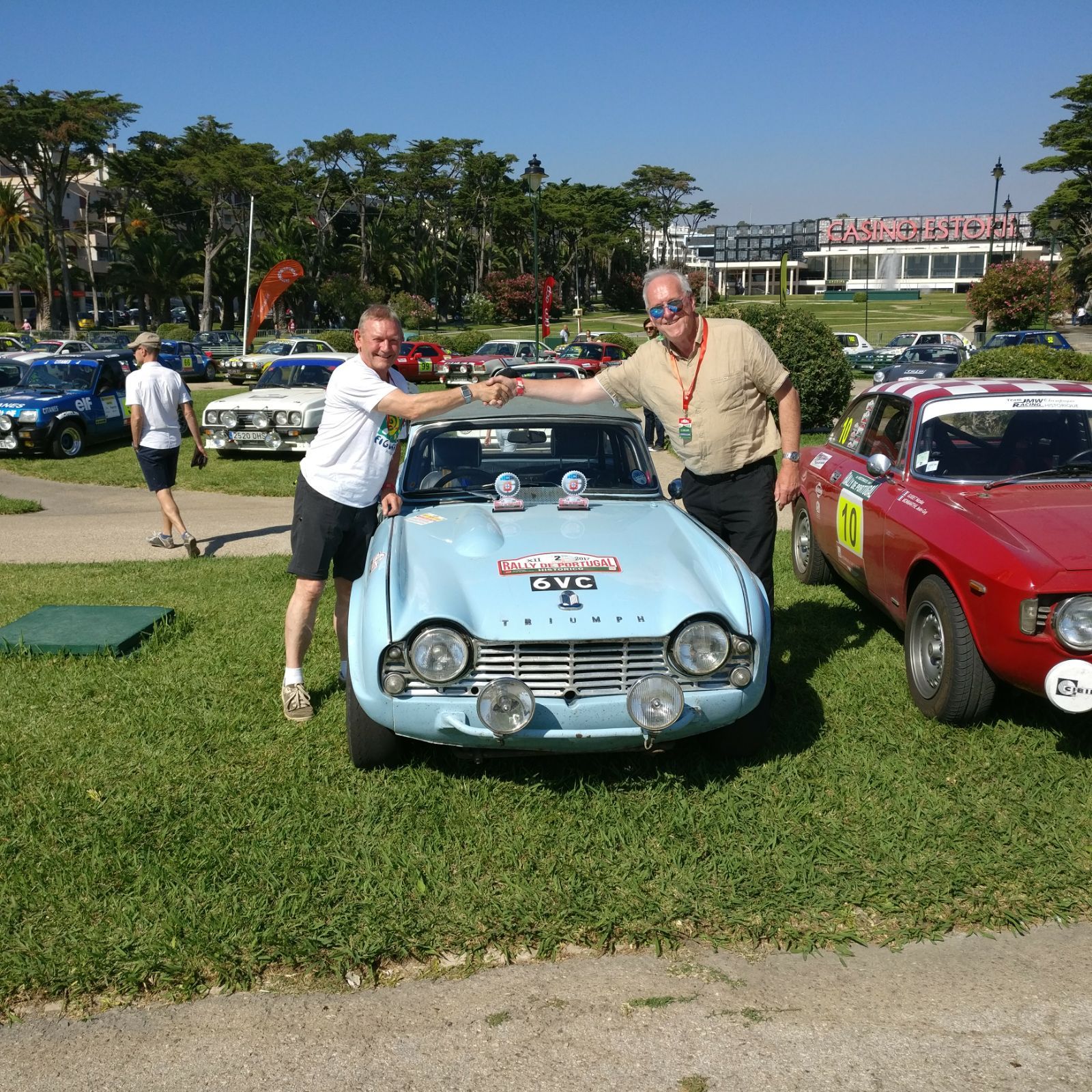 Neil Revington and Bernard Northmore Celebrate 1st in class
Rally Update 6th October 14.00hrs
Latest News - During a short break from todays hectic schedule Bernard and Neil have managed to get a few photos across to me. I'm now getting very jealous of all the fun they are having while I write up these reports.
No updates on the current position but they are still in the event and racing around Portugal. The Escort is being driven by fellow Brits Sue and Mark Godfrey.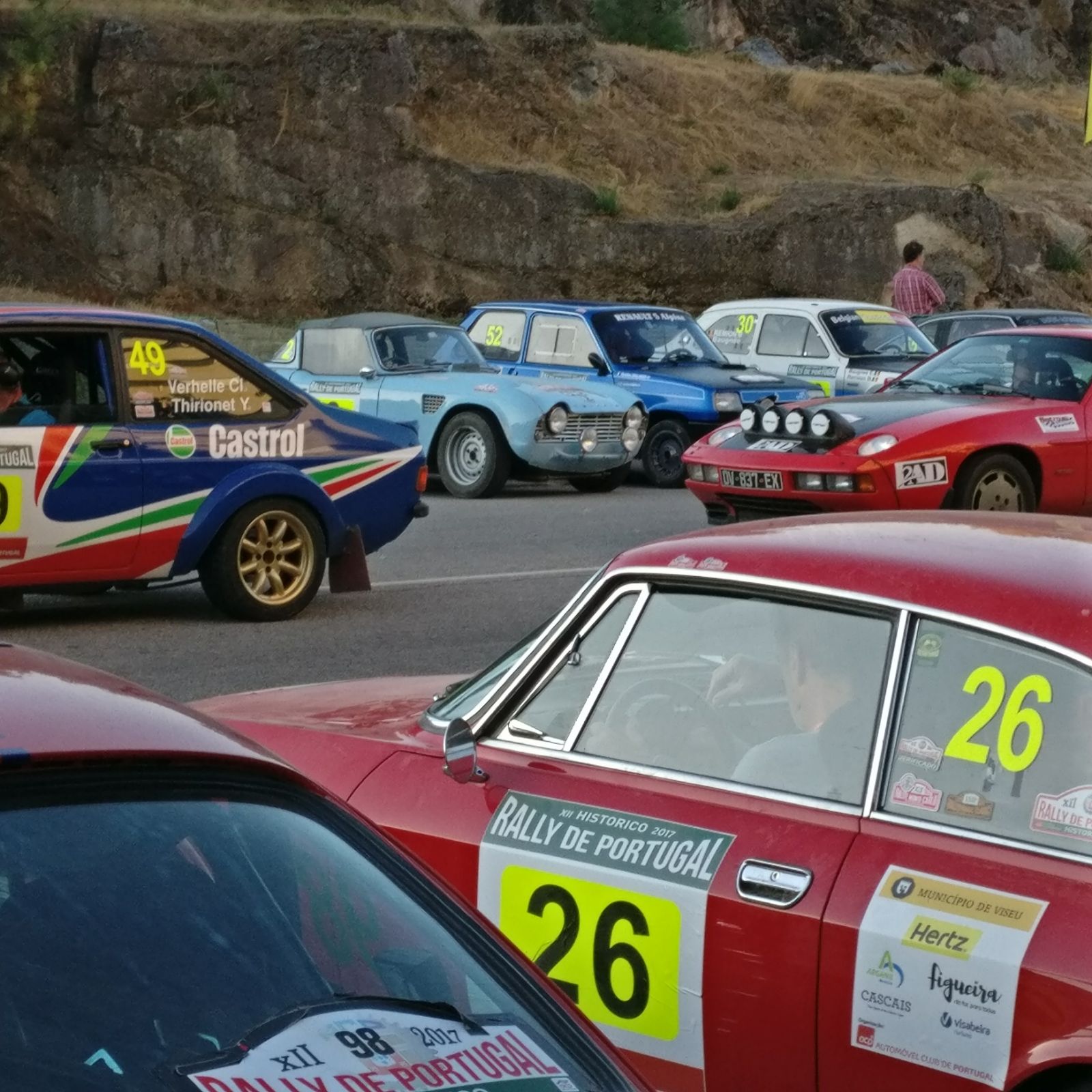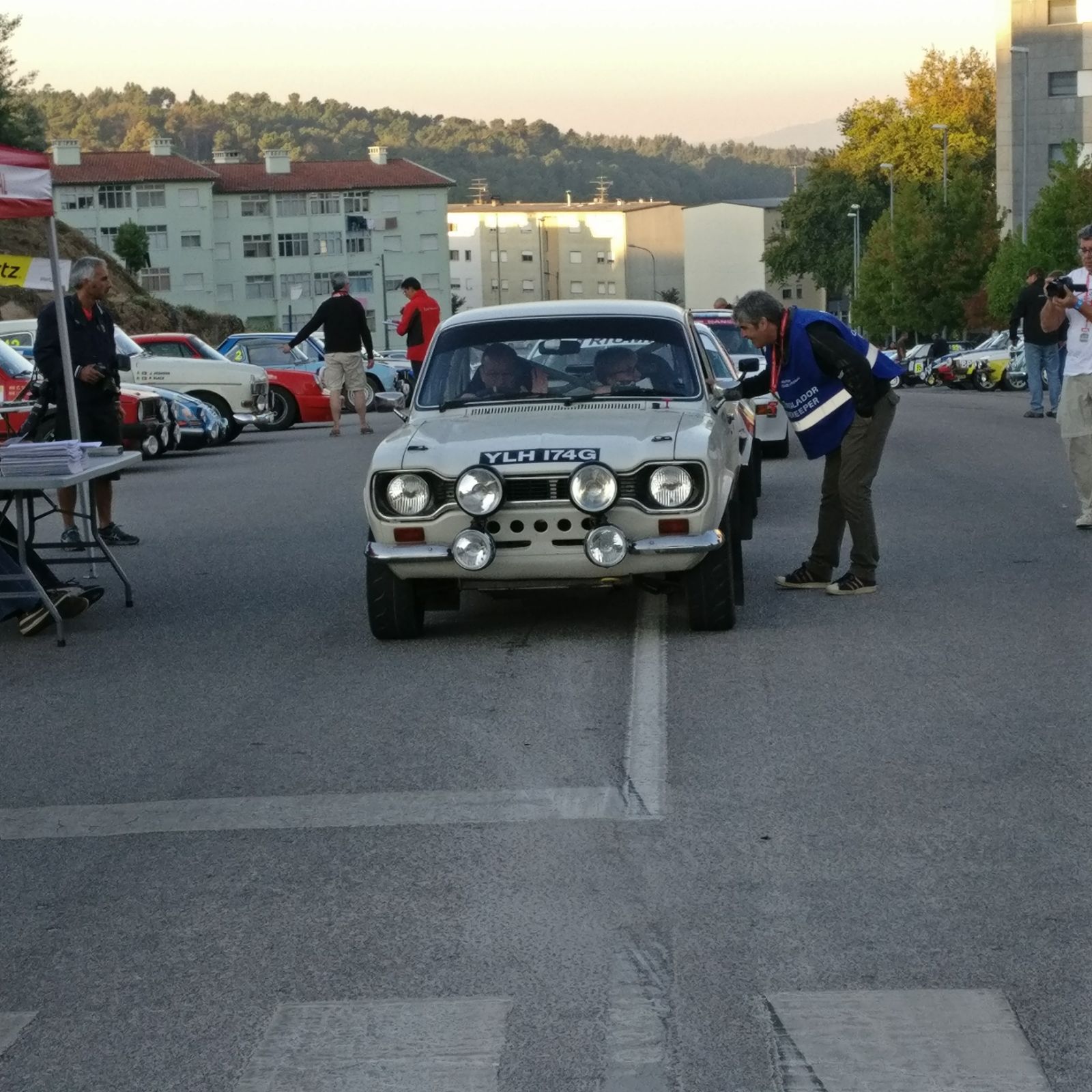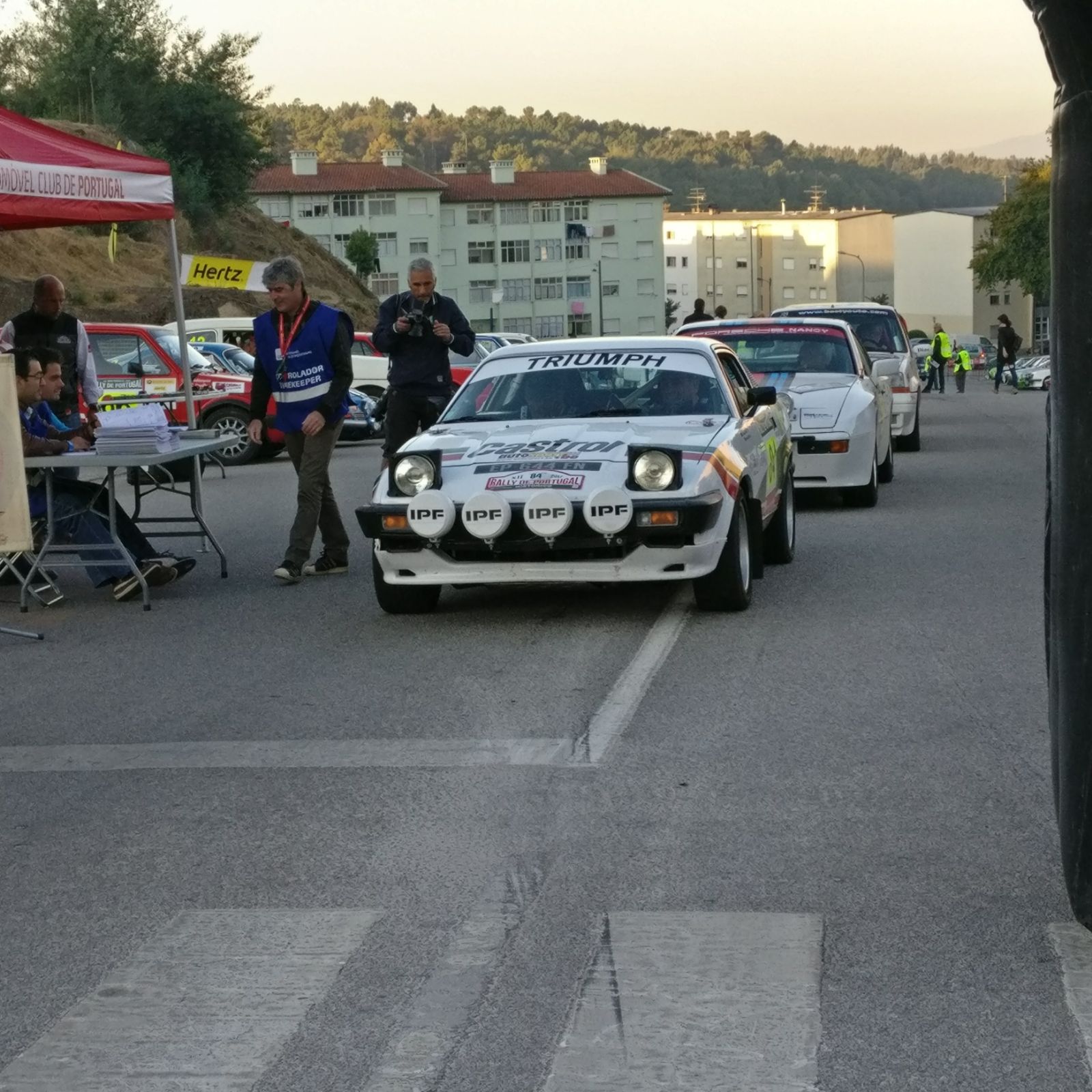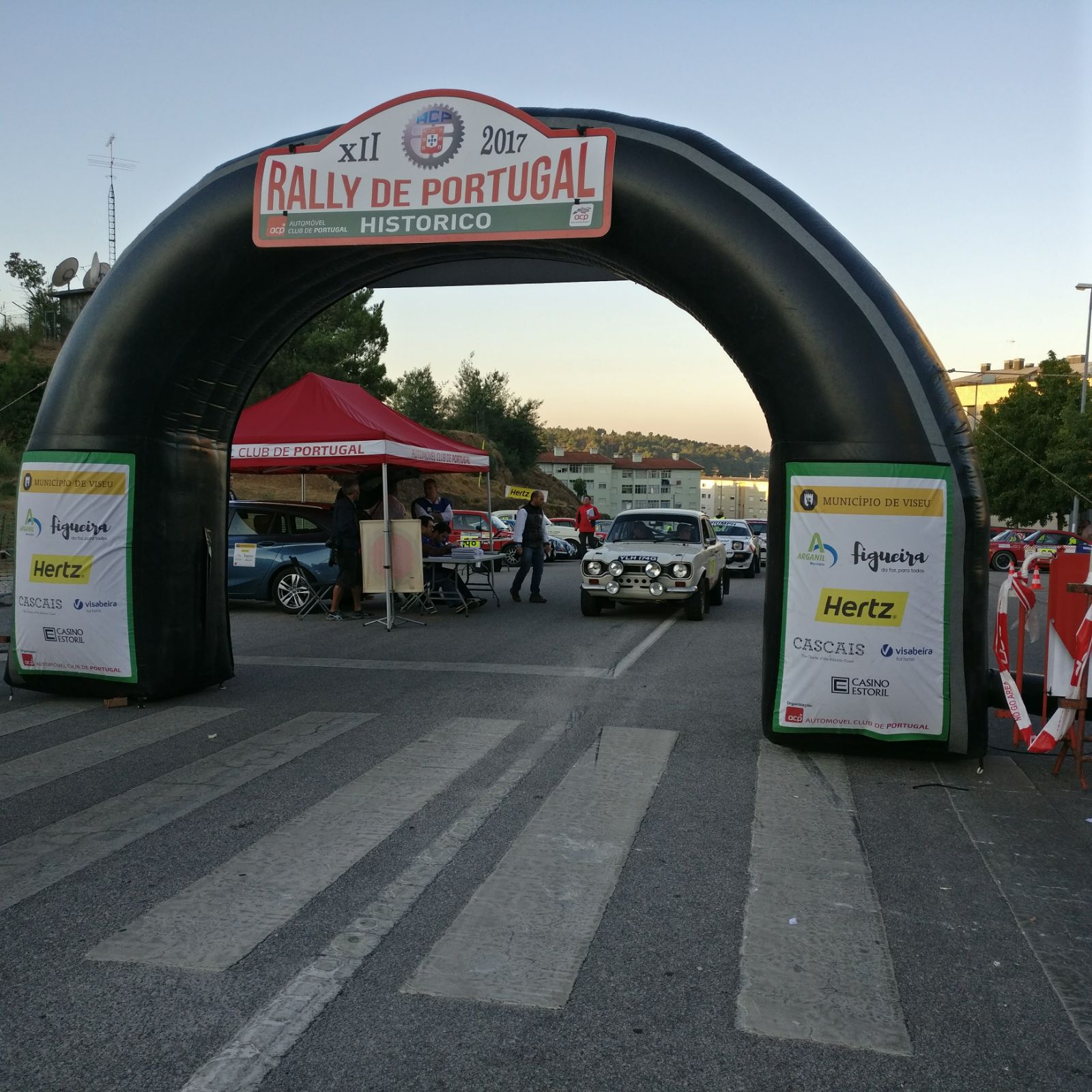 Rally Update 6th October - End of day 3
The latest report from Neil and Bernard was received overnight and it appears to have been a tough couple of days. The competition is tougher than previously expected and it looks like there are some really good cars there with lots of money being spent on preparation for this historic event. Here's Neils latest update.
"We have now finished the 3rd day.
We are still leading the classification but it is a rally best suited to fully spec'ed escorts and 911's with full monty rally average speed equipment. The kit of choice is Blunik. There are 37 80's 911's on the event with wheels as wide as my car which tells you something about what kit you need to be in the top 10.
Given we are the only open top car and the only car with a mechanical trip it is about right that we are mid field.
Last day tomorrow with a night stage in Sintra. (Sintra's a great place in the hill's above Lisbon. A wonderful place to visit, from personal experience. Alan) There was an appalling accident there in the 80's".
Below is a link to the official web site
Todays route - Viseu / Aguieira / Leiria / Estoril
Rally Update 3rd October. Parc Ferme - Rally starting Shortly
https://www.facebook.com/RevingtonTR/videos/1436490279733004/
https://www.facebook.com/photo.php?fbid=1548405921891310&set=p.1548405921891310&type=3&theater
Portuguese Historic Rally 2017
Today is the first day of Neil and Bernard's journey across to Portugal for the start of the 2017 Portuguese Historic Rally in Neils TR4 6VC. They set off at noon today, Friday and will be hoping for a good position in their class. The event starts Tuesday. We hope to keep you updated with our live Facebook feeds from time to time. Each link will be pasted below, just click on the link to see the latest update.
https://www.facebook.com/RevingtonTR/videos/1433112956737403/