2018 Barbados Historic Rally Carnival gets longer; and faster!
Published: 12 Mar 2018
2018 Barbados Historic Rally Carnival gets longer; and faster!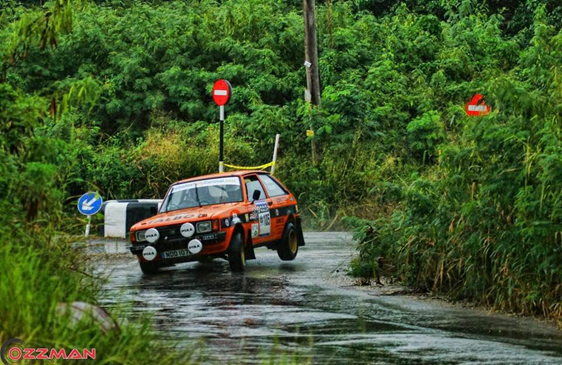 Since 2001 the Barbados Rally Carnival format has been much the same from a motor sport point-of-view. RallySprint first weekend, tarmac rally second weekend, hectic social agenda in-between the two. 'If it ain't broke, don't fix it!' mantra epitomised!

This format has worked so well, mainly because of Barbados' appeal as a tourist destination, which guarantees enthusiasm for the 'rally trip' among, wives, families and friends (sometimes masquerading as service-crew). Those four days in-between maximum-attack rally action on the two weekends slip by rather quickly with all the beaches, restaurants, tours, night clubs, bars and other attractions across Barbados, even if rally crews have some recce-ing and car re-prep after the RallySprint to distract them.

Barbados Rally Carnival's switch to Historic format in 2010 included a new emphasis on night-time stages, which continues still. After all, night stages were always a part of pre-1990s rallying, sometimes with only a small service break or two before dawn and another full day of rallying. It is a nostalgic and very challenging element of historic rallying for crews and spectators alike. The glow of rapidly-approaching fog lights and the night-echo of carbureted engines on full song create quite incomparable anticipation.

In 2017 the Barbados Historic Rally Carnival changed dates from mid-August to the end of November to avoid clashes with European summertime historic rallies. The night-rally element was also increased by starting Route-1 with two special stages at Vaucluse Raceway RallySprint track on Friday evening before a Saturday afternoon re-start with Route-2 over the twisty, narrow, bumpy roads of Hangman Hill in St. Thomas and Dark Hole in St. Andrew parishes. As darkness fell after the dinner service, Route-3 ran over similar roads at Canefield, St. Thomas and Orange Hill in St. Peter, roads all quite similar to narrow Irish country lanes.

This year, 2018, the Barbados Historic Rally Carnival format will stay much the same but centralised service will move further east and the night stages, after the Saturday dinner service, will be quite different.

This year, Route-3 will shift to the VERY fast, wide and smooth tarmac stages of St. John. The public roads in this area like Malvern, Sweet Bottom, Redland, Drax Hall, Colleton, Pool and Kendal Pond all run through vast 17th-Century sugar plantations that have quite different character to the tight and hilly roads of Route-2. Very much the stomping ground of the 'big engines', Porsches traditionally go very well over these roads as do the V8s and Straight-sixes.

Regular visitor Neil Revington who campaigns a Triumph TR5 on international events and who also won the Barbados King of the Carnival free entry prize for best class performances on both motorsport events in 2017, had this to say about the 2018 changes:

"The day after the (rather excessive) 2017 Barbados Historic Rally Carnival prize-giving celebrations, our rally host Greg Cozier drove us around a few of the roads which will be used for the night stages in 2018. They certainly are a big change from the bumpy, tight stages like Hangman Hill and Dark Hole that we've been accustomed to since first coming here to compete in 2011. The tarmac is remarkably smooth, with long flowing curves where we should be able to get into a great rhythm. These roads will favour the cars with longer legs and I know Natalie and I will enjoy the change in our TR5".

Carnival organiser Greg Cozier is the man behind the change of character for the Saturday night time stages: "Any changes we can make to increase mileage are exciting since special-stage length is always a challenge on our little island. This year, the complete change in character of the roads used for the Saturday night route, compared to those we've used since 2010, will change the dynamic of the event completely. Much faster and less technical roads take away some of the 'local knowledge' advantage from competitors who've competed here several times. This change should shake up the top-end results".

The 2018 Barbados Historic Rally Carnival runs from Friday, November 16th to Sunday November 25th and includes a RallySprint competition on the first weekend and a Tarmac Special-Stage Rally the second weekend. Details can be found on www.barbadosrallycarnival.com and our Facebook page.