The Great TR Breakfast Mega Meet @ Haynes International Motor Museum Sparkford
Published: 27 Mar 2019 updated: 28 Mar 2019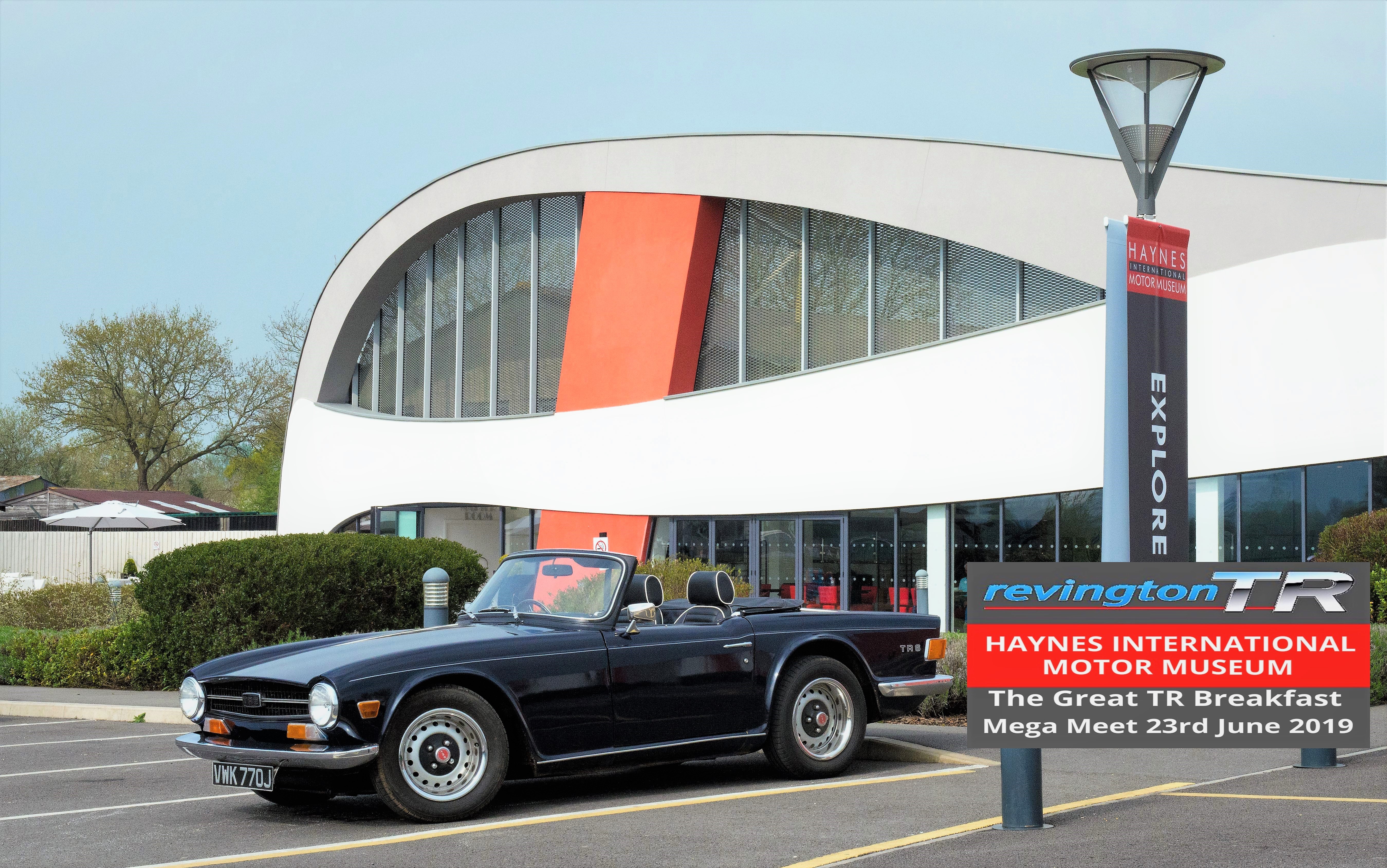 We are thrilled to announce that Revington TR will be hosting a Breakfast Club style meet up for Triumph TR's at the world-renowned Haynes International Motor Museum right here in Somerset UK. On Sunday 23rd June we will be taking over the front outside area for the first of (we hope) annual TR get together at this fantastic museum.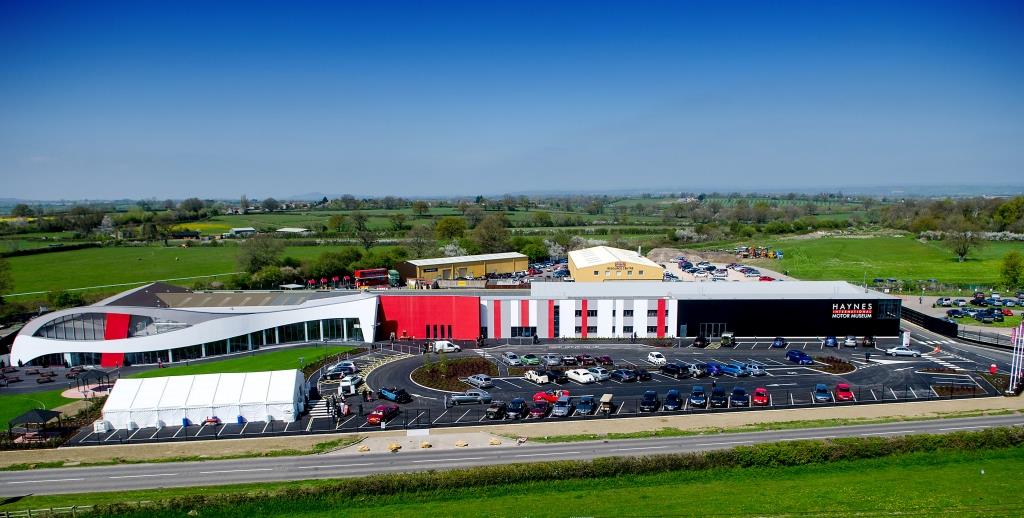 For those that don't know Haynes hold a monthly "Breakfast Club" meet for all marques, held on the first Sunday of the month this meet regularly attracts 100's of cars from all marques where both owners and fans can turn up, admire and chat all things automotive, a great meet up for all petrol heads. After attending a few couple of these meets we thought why not put a TR spin on it and have one just for TR's and the Great TR Breakfast Mega Meet was born.
We will be announcing more in-depth information on what will be going down in the coming weeks, both here on the website and via our Facebook page (give us a like for those that have not yet done so). For now, we can tell you we will be rolling up with a selection of our tasty TR's for all to have a good look around, a few TR groups are saying their members will be attending as well so already a great selection of TR's will be out in the car park for all to see. Neil will be on hand to chat to old friends as well as making new ones, We will be providing refreshments in the form of teas coffee's or cold drinks for all those turning up in a TR, a guided museum tour, a show and shine competition, a talk from Neil on the cards and some of our top suppliers such as Piaa SuperPro Classic Tracker also showing their support and attending this is shaping up to be a cracking TR meet.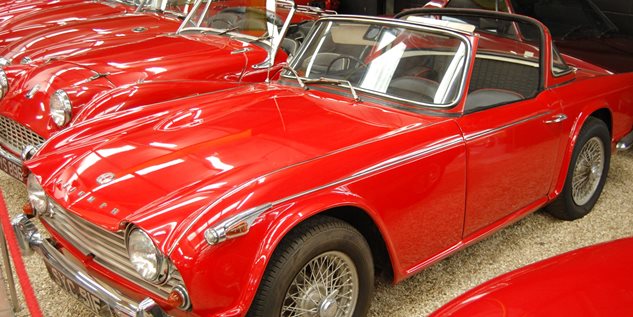 So put the 23rd June on the calendar and watch this space for more details on the Great TR Breakfast Mega Meet!