The TRS is going home
Published: 27 Apr 2021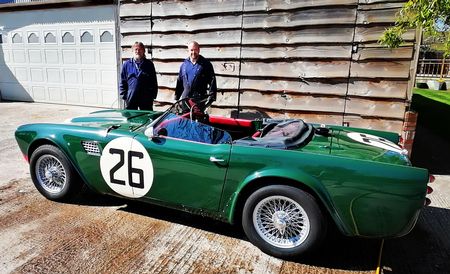 Every time I walk into the workshop I end up staring longingly at this old girl until i remember what i popped in there for in the first place.
As workshop art goes, we're going to miss this one, very much.
Since she has been in our care Carl and Dan have kept themselves busy.
Firstly the suspension has been fully stripped and rebuilt returning it closer to the specs that would have been run in period, she now handles like she should.
The sump and timing gear was stripped from the Sabrina engine, replacing all the gaskets and eliminating the multitude of oil leaks.
Then, without altering the original period wiring loom, we have installed one of our Logic overdrive devices at the owners request.
Finishing off with a rolling road session with Dan, shes ready to go back to Steve in tip top health.
No doubt she'll be back again but its been an absolute pleasure working with her for the last few weeks.