TR Register Sprint and Hillclimb Championship
Published: 26 Feb 2021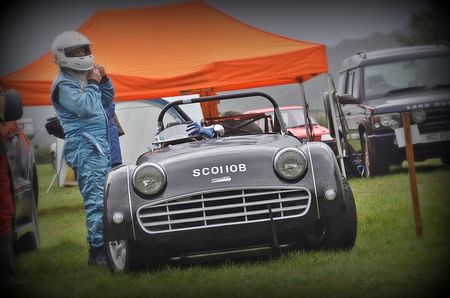 RevingtonTR is again honoured to be the sponsor of the 2021 Sprint and Hillclimb Championship.
Following a rollercoaster 2020 for everyone it's great to see a little light at the end of the tunnel, and not a moment too soon.
So far, 24 TR Register members have signed up to the championship including our very own Neil who is looking forward to getting behind the wheel of Scollob for the upcoming season.
After 20 years of looking after the Sprint and Hillclimb Championship, Roger McEwen and his wife have handed over the reigns to Team Jeram-Croft. We thank Roger for his many years at the helm.
If you are interested in joining the Championship, all the paperwork you need can be found here
Hugh Chambers, CEO for Motorsport UK, has confirmed that motorsport will be able to resume in the UK next month:
" We are extremely grateful to the Government for providing the opportunity for motorsport to resume in England from March 29th. This will be welcome news for our community, which extends from professional drivers and teams, through to the greass roots of the sport with tens of thousands of enthusiasts...
Clearly strict protocols still apply, as our sport needs to play its part in supporting the NHS and the wider frontline community in keeping infection rates under control ...
I would like to thanks the Motorsport UK community for their support during lockdown, and for their spirit and fortitude in keeping the sport together for when this announcement came"
Should you need parts and technical advice for the upcoming Championship, dont forget Revington stocks everything you need and has decades of experince in the field. If you are considering the Championship for the first time, we have some handy hints and tips here.
A copy of the 2021 programme of events can be found
here
, We look forward to catching up with as many of you as we can very soon!