FOLLOWER CAM PHOSPHATED AND DRILLED TR2-4A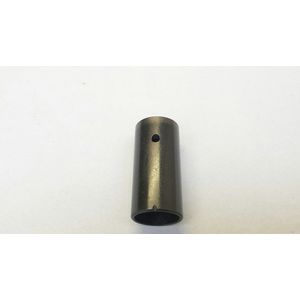 TR2-4A Phosphated follower of standard length with oil drain hole. Reduces weight of oil carried by the follower and helps lubricate the cam lobe.

Generally, standard cam followers are satisfactory in TR2-6 engines. However, for high revving engine, or where the highest specification is required the following can be used.

NOTE: When installing a high lift cam, trial fit the cam with your cam followers. Ensure that where a cam has been back ground to increase lift, that the follower does not fall too far out of the block. Do not use shortened followers if there is any possibility of the follower locking over and jamming. As a guide 60% of the followers needs to be left in the block when the follower is at its lowest point.


Engine, Transmission and Heating/Cooling
To view the Triumph Catalogue Plates, please pick a car type