Italia
Italia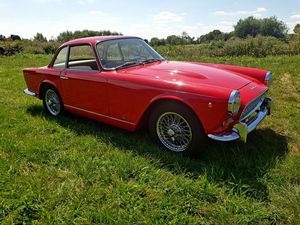 This section of the website is dedicated to the Italia.
To view other models click 'Home' and select another model.
Should you wish to view parts for all cars click 'Home' followed by 'all cars'.
The history of the Italia has been well documented over the years but in summary, the car was designed by Giovanni Michellotti in 1958 and went into limited production in the following year.
The hand built bodies were fitted to complete TR3 chassis that were delivered from Coventry to the Italian factory. The plan appeared to be to produce about 1000 cars and supply at least one to every Standard-Triumph agent around the world. In reality with the arrival of the TR4 these plans were scuppered as Standard-Triumph were rather keener to promote their new model rather than someone else's.
The result was that 329 cars were made although no one is sure precisely how many were sold. Around fifty examples of this beautiful car are thought to survive today. But why should the Italia story end here?
Revington TR are continuously demonstrating the Revington Italia at race circuits around the country. If you would care to have a demonstration run either on the road or at a race circuit, please call Neil on +44(0)1823 698 437 to make an appointment. Max Derrez has produced some wonderful models of the Italia. He has faithfully reproduced our yellow demonstrator as well as a standard car and a cabriolet version. If these models are of interest please visit Max's web site at www.derrezmodels.nl