Barbados Here We Come
Published: 02 Nov 2017 updated: 03 Nov 2017
On the 27th October Neil was getting his car loaded on to the trailer at Home Farm ready for the trip to the dock to send his TR5 on it's way to Barbados. Alan had a short chat as Neil describes a couple of mods he has incorporated into the car since the last rally. (see the video link at the very bottom of the article).
The TR5 was successfully loaded onto Klipper Stream, a Geest banana boat (yes really) on Monday 30th October and is now on its way across the ocean along with 8 other cars from this side of the pond.
The first event is the rally sprint at Vaucluse raceway on the weekend of 18th November. Once we are there and under way I will let you know how we are getting on.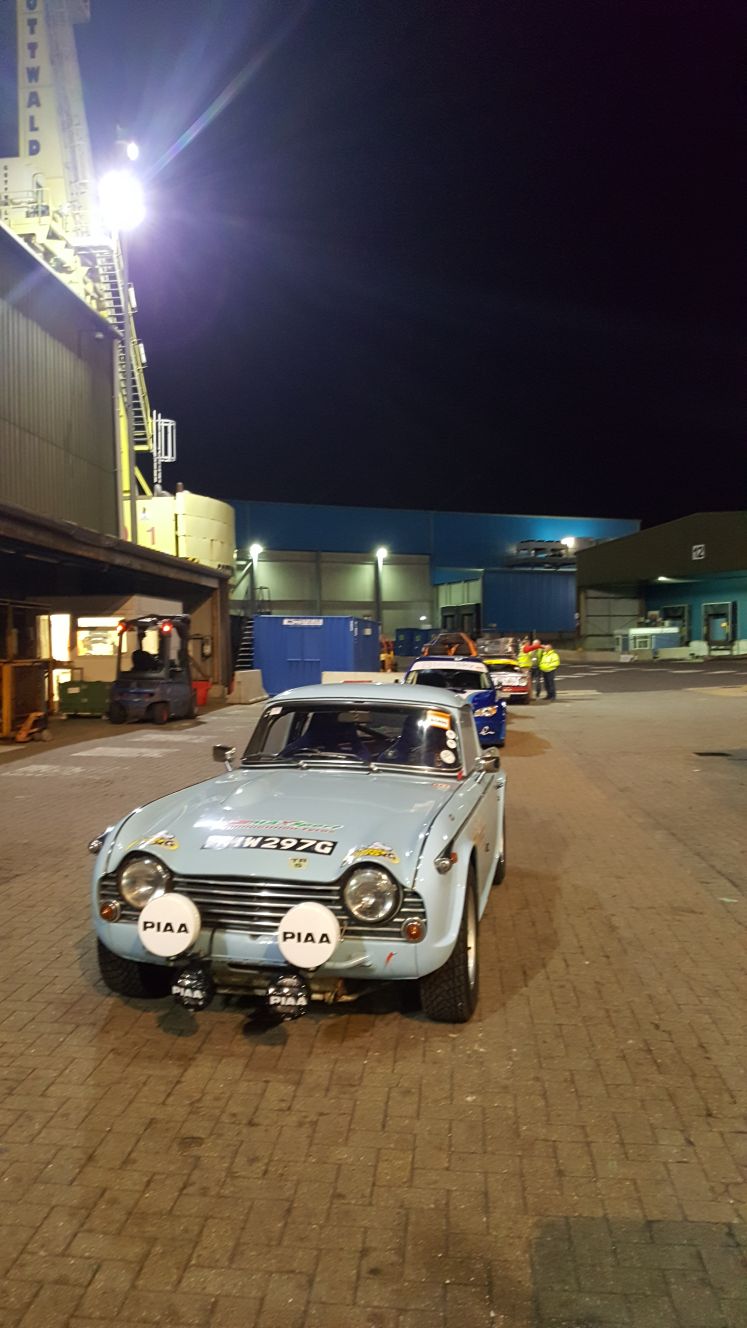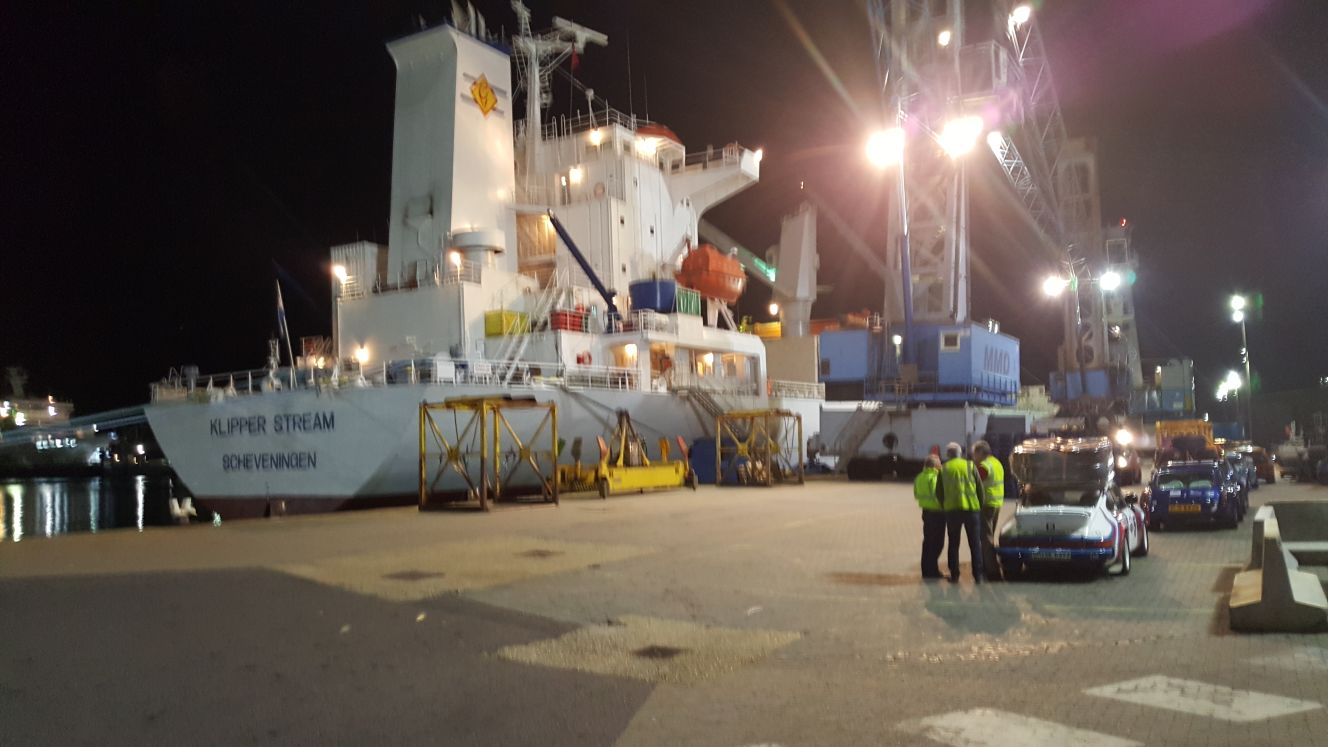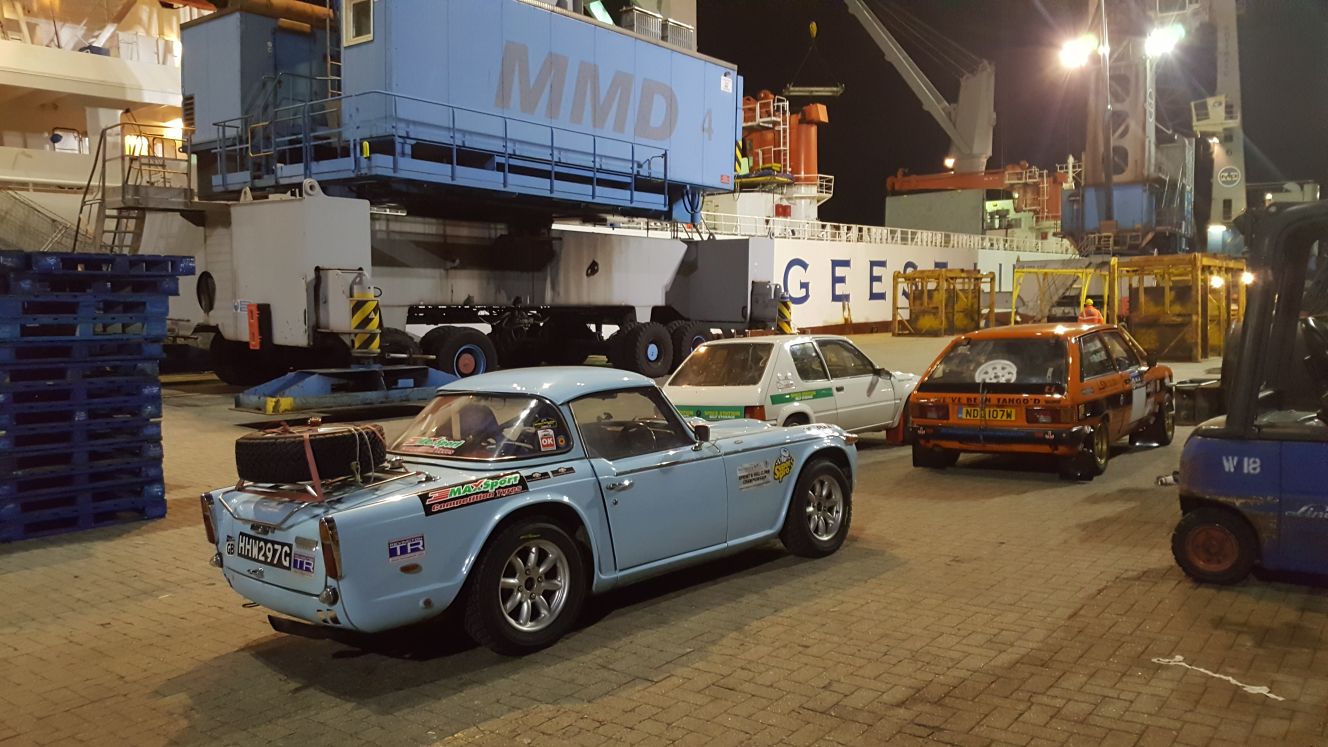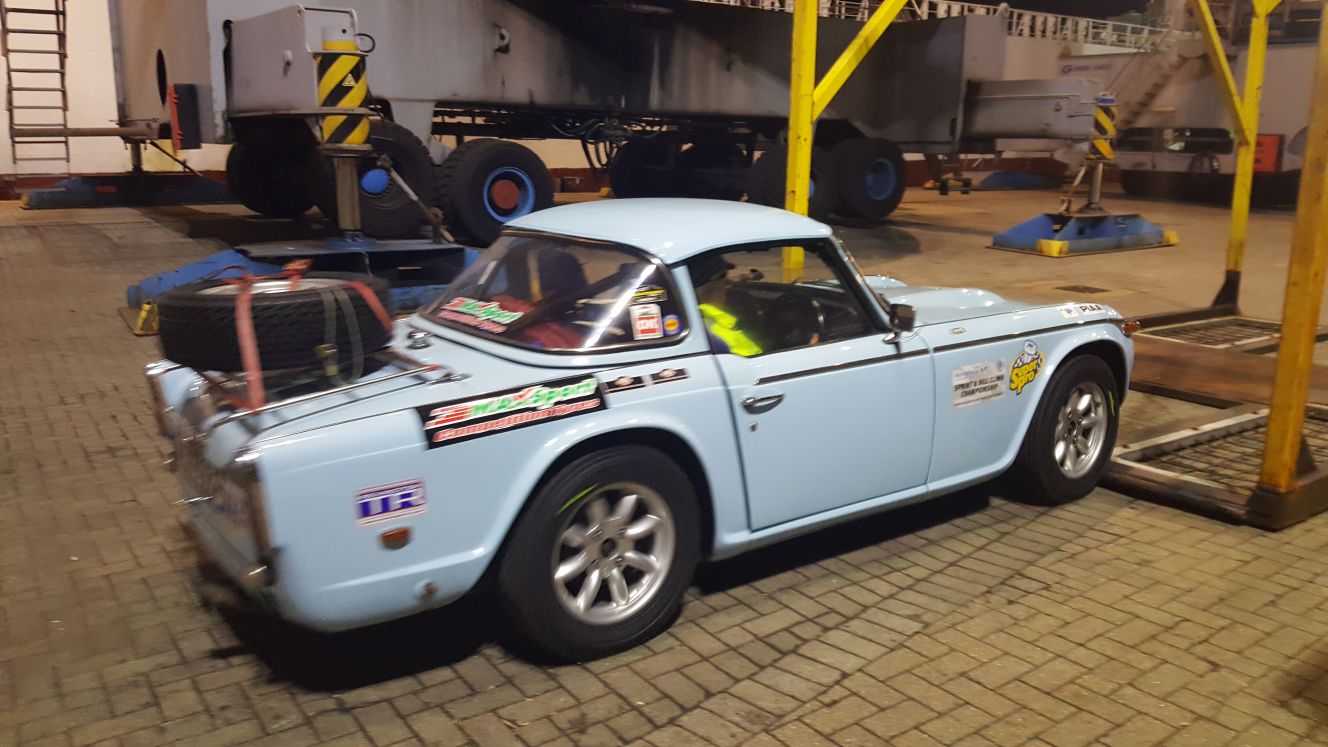 Click on the link below to see the video's in Facebook.