RevingtonTR / TR Register S&HCC - 2017 Awards
Published: 23 Oct 2017 updated: 03 Nov 2017
Another year of competition in the Revington TR/TR Register Sprint and Hillclimb Championship draws to a close. Last weekend, Saturday 21st October was our last event at Castle Combe Race circuit. The weather was destined to be miserable with storm conditions and high winds expected, however apart from the high winds the rain did hold off for most of the day. There was a strong turnout of Triumphs which has been the case at many of the events this year suggesting that our championship is in a strong position. We have had a few new competitors this year which is encouraging and indeed our champion this year has only been competing in the series for a couple of seasons, so if you fancy having a go, the class structure is such that you can turn up in a relatively standard car or a fully modified car and anything in-between.

If you fancy having a go you can call us here at Revington TR for guidance or go to the TR Register website and download a lot useful information, especially the item entitles 'Getting started' go to: - http://www.tr-register.co.uk/motorsport-downloads

So, to the results for this year, congratulations to our champion, Martin Paine, runner up Bob Barnard, 3rd overall Alan Yeo and of course all the class winners who are listed in the table below.
2017 Revington TR / TR Register Sprint and Hillclimb Championship
Awards
Champion
Martin Paine
2nd Overall
Robert Barnard
3rd Overall
Alan Yeo
1st Class 1
Tom Purves
1st Class 2
Nick Smith
2nd Class 2
Hamish Roscoe
3rd Class 2
Roger McEwen
1st Class 3
Jim Giddings
2nd Class 3
Steve Small
3rd Class 3
Rod Warner
1st Lady
Samantha Browne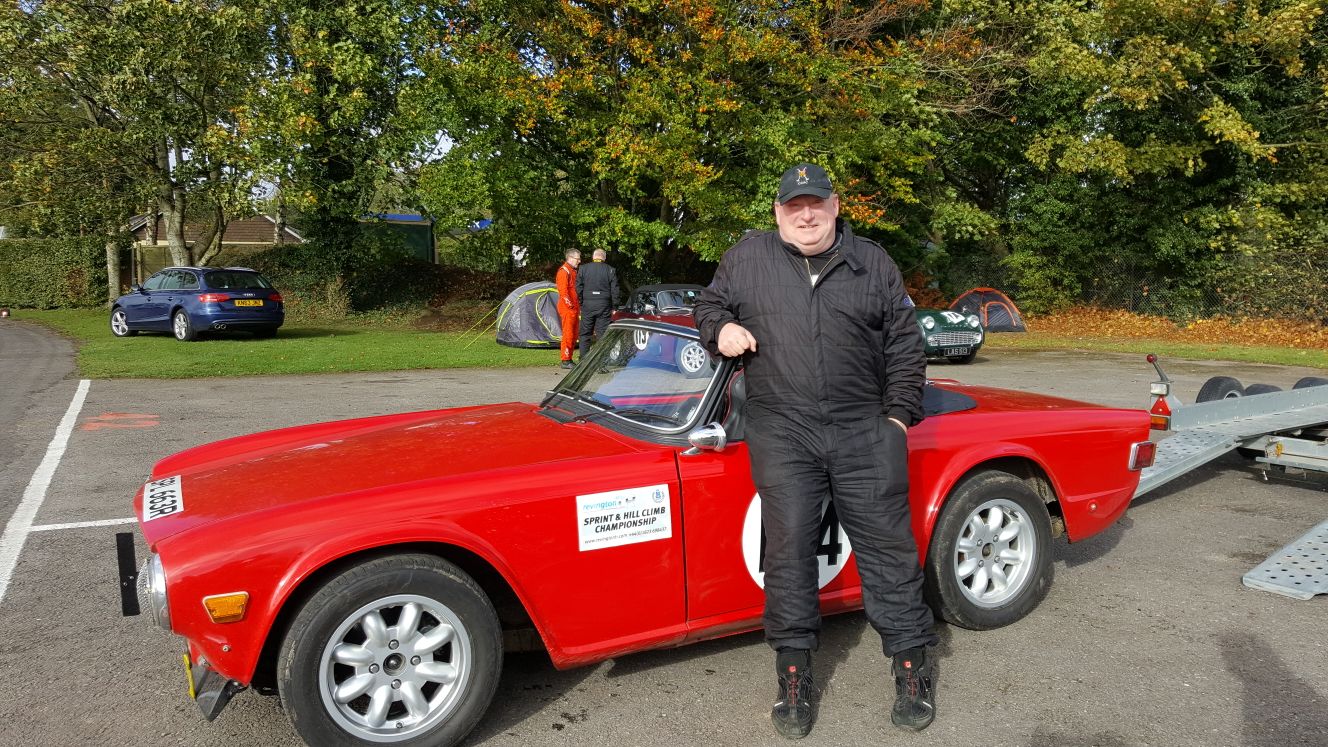 This photo shows Martin, our champion this year with his TR6.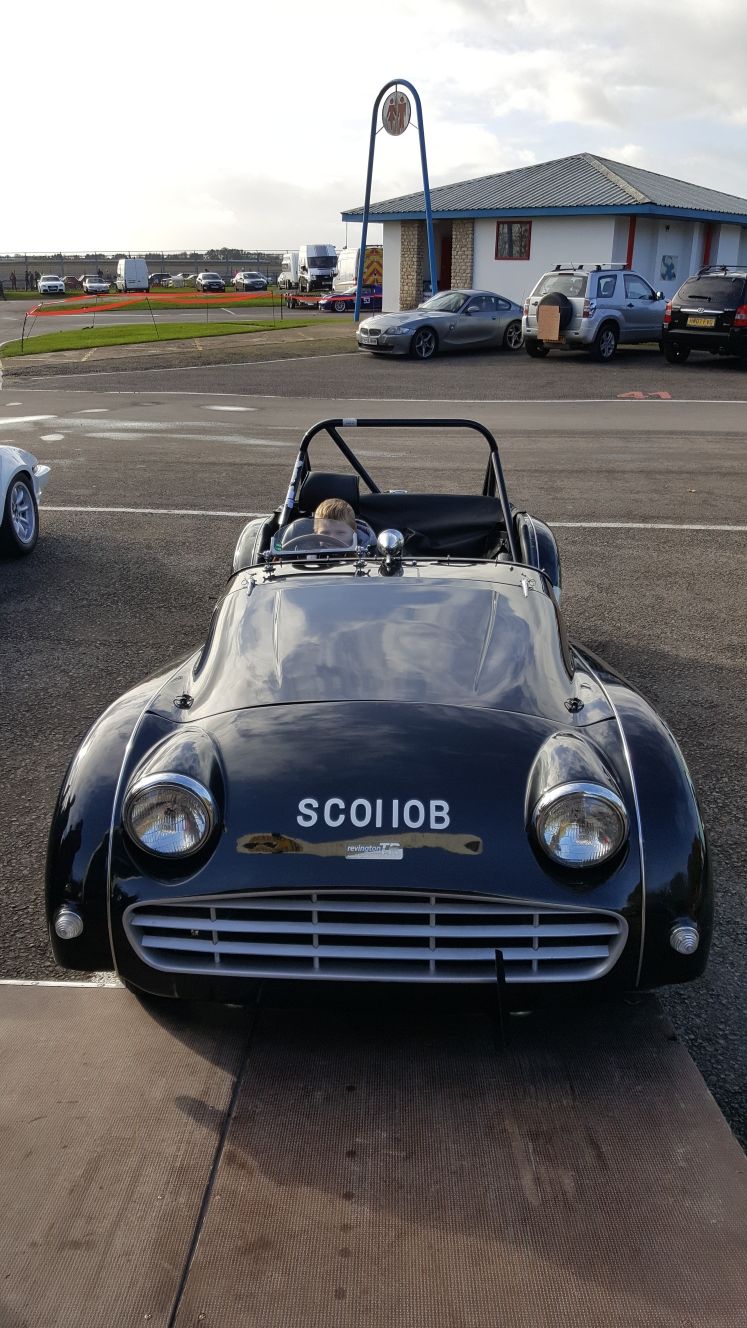 This shows the next generation sitting in my Beta. I think some growing will be needed before this young chap will be having a go.

We also have a collection of the photos from the day. To view these great photos please click on the link below.

Triumph TR Speed Championship - Combe 21st Oct 2017

Credit and thanks for allowing us to use the photo's go to Steve Cox at Classic Marques. If you wish to use any of the photos please contact Steve.

Finally a special thank you to Roger McEwen our championship coordinator for his sterling work pulling everything together so we can have some fun.

I look forward to seeing you all out and about next year.

Neil Revington