SuperPro Polyurethane Bushes
Published: 21 Nov 2017
SuperPro Bushes from RevingtonTR -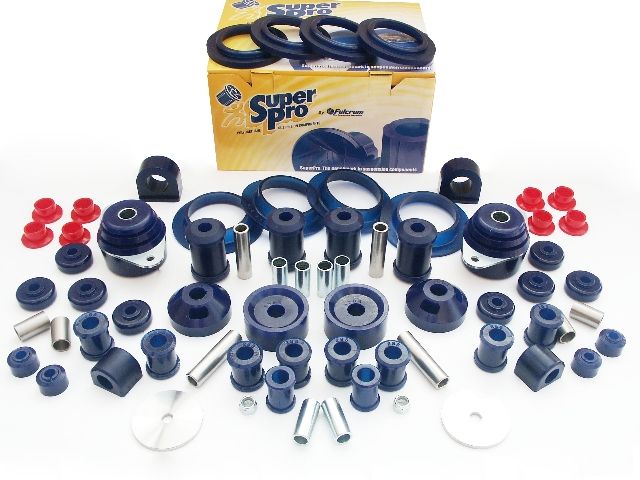 The kit shown is KIT0101K - A full kit for TR250 - TR6 with front Anti Roll Bar fitted.
From the very earliest days of RevingtonTR we have always recommended SuperPro polyurethane bushes. Now the darker nights are drawing in you might be considering upgrading your TR. This is the easiest way to make your TR feel better with minimum spend. Their unique materials and manufacturing techniques promote long life, reliability and improved control where ever the bushes are used. We have found that SupePro bushes make the car feel taut again, bringing back that new car feel and removing the play and wear from rubber bushes that have gone soft in a relatively short time. Whether its for road or rally, make sure you use the best bushes available, use SuperPro Polyurethane in your TR. These bushes are also available in individual kits for all of the different applications on your TR and many other classic and modern cars. See our web site for all TR applications or call for any other model requirements.
Each full kit on the web site shows the kit contents and the smaller kits that make up the larger kit. Each are available separately. Click on the link below to see the TR range.