Barbados - The Results Are in
Published: 28 Nov 2017 updated: 20 Feb 2018
And Not Too Shabby Either....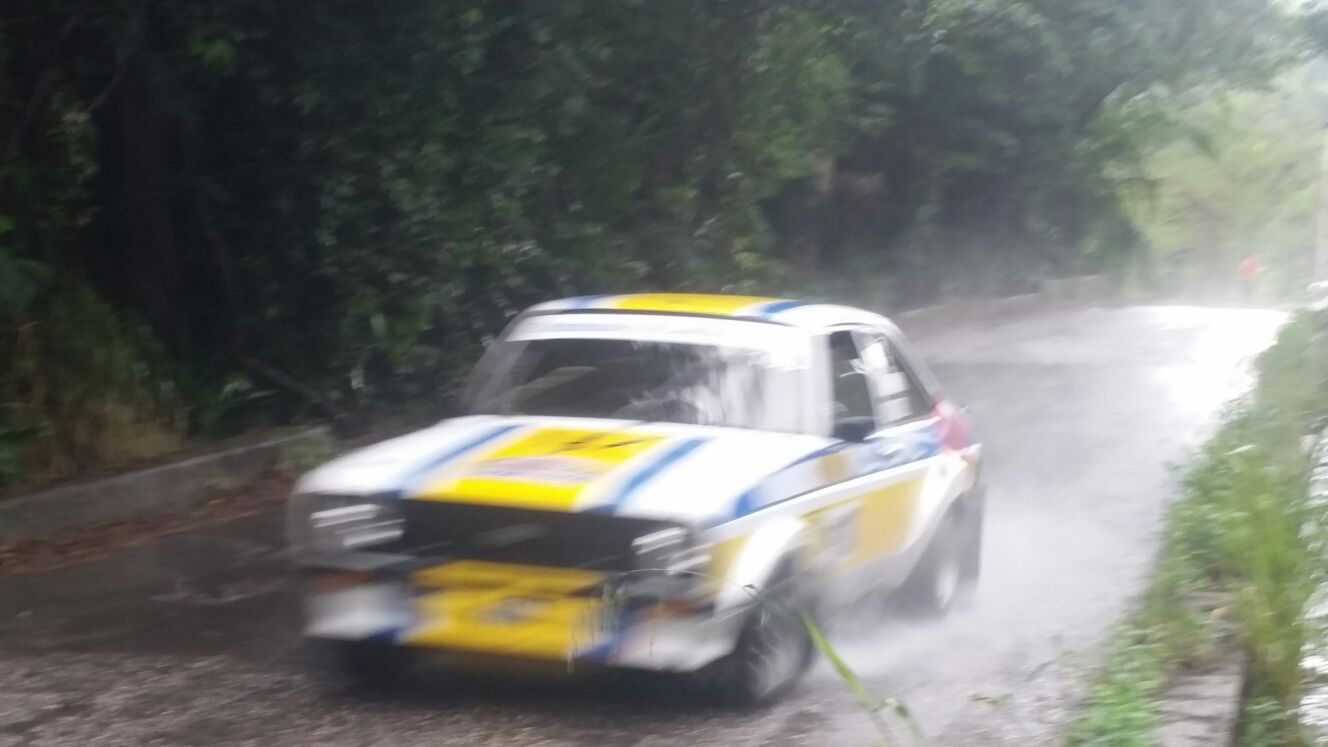 As the Rally was just about to restart on Saturday at 2pm for the final stages the heavens opened. The first couple of stages were difficult but manageable but by the time we started stage 5 the water was feet deep in places with some roads carrying running water like a river. Very few competitors had wet tyres and we were the only car with a deep tread pattern. Our tyres were able to cut through the mud and find some grip which meant we posted a stage time 10th quickest overall out of 40 starters, 30 moderns including 3 WRC cars and 10 historics.
Greg's escort winner of the historic group in the torrential rain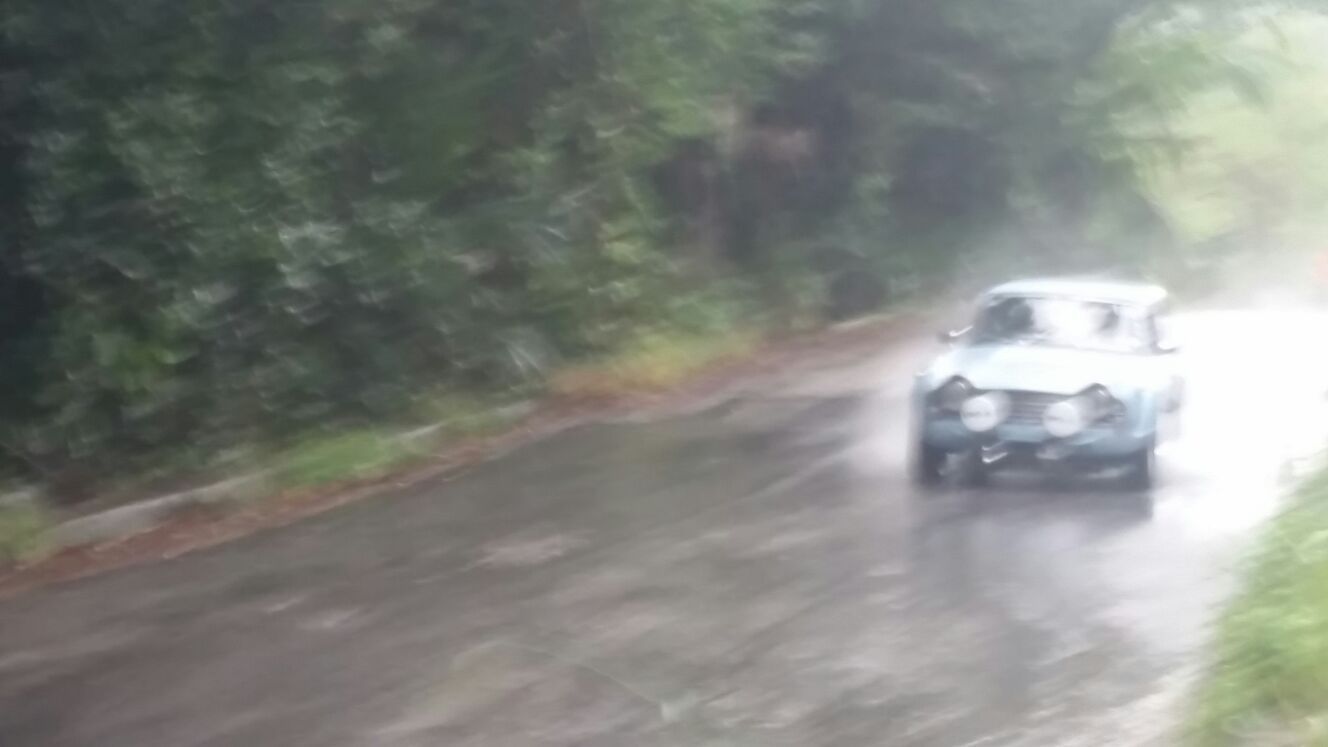 The next 3 stages were cancelled as the flooding was so bad. In fact water was coming up out of the road in places. We restarted after dinner break as 7pm in the dark. It was still raining occasionally but all the remaining stages were able to be driven as a normal wet stage rather than the previous ones where a rudder would have been useful.
We had learnt from the last rally in Barbados that in the night good lighting is essential as some of the roads run through thick vegetation so our 4 extra PIAA driving lights meant we could drive as quickly in the dark as in the daylight.
TR5 at the same place Biblical conditions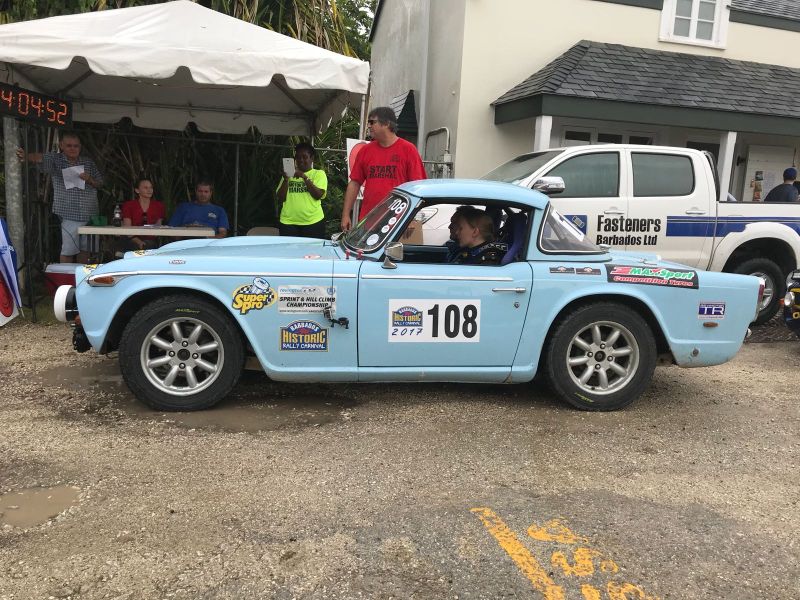 We ended the rally without needing to put a spanner on the car and without so much as a scratch.
Our final position was 18th overall, 4th in the historic group and 1st in class 1 for cars 1968 or older.
We haven't seen the results after the final stage so the overall position might be slightly out.
Natalie read the pace notes very well and kept me and the car going where we were meant to be going as fast as possible.
At The Finish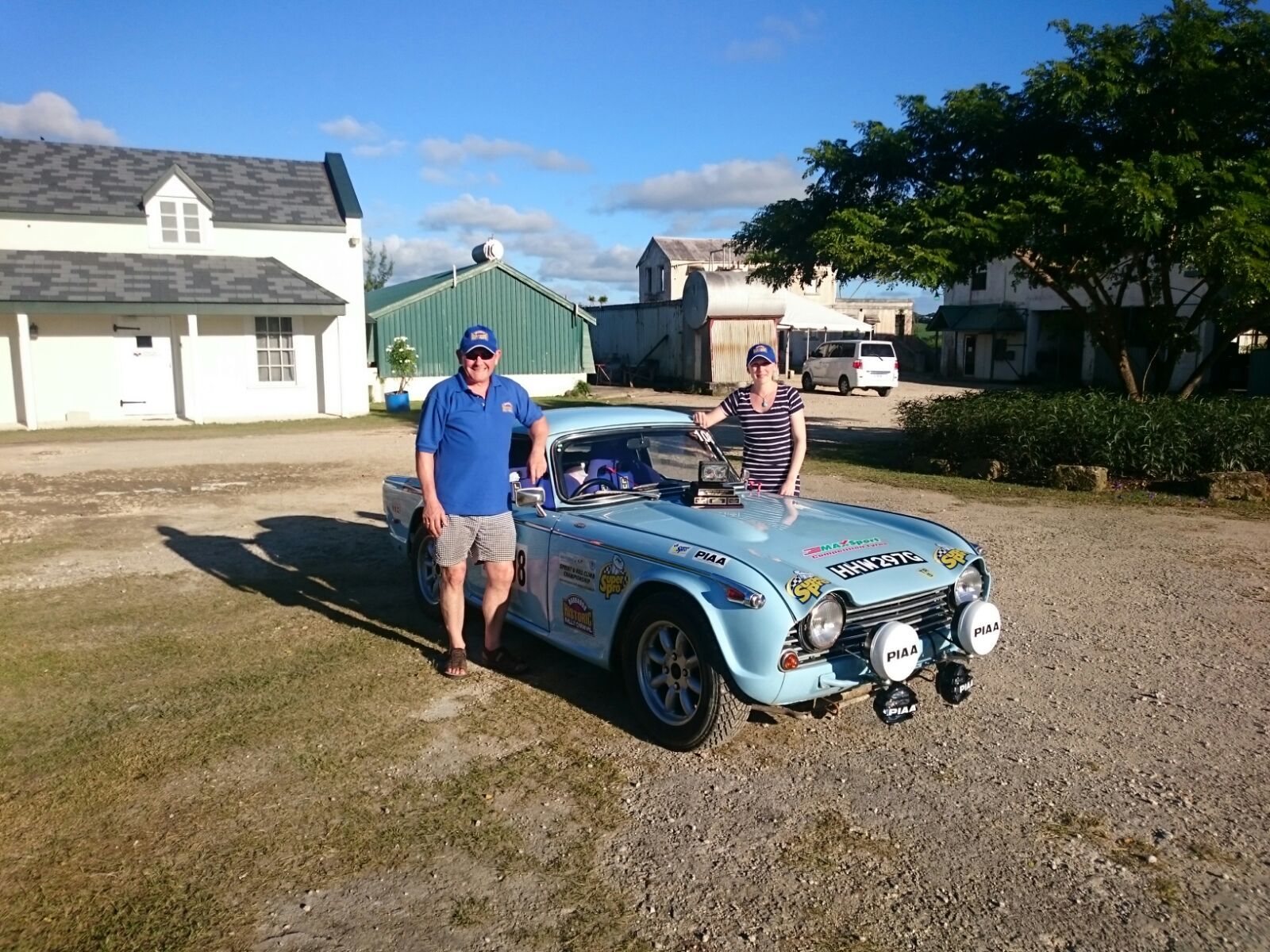 At the prize giving we were overjoyed to be presented with the King of the Carnival trophy for posting consistently good times.
With trophy at Greg's plantation at Hopewell. The trophy is a speedpilot.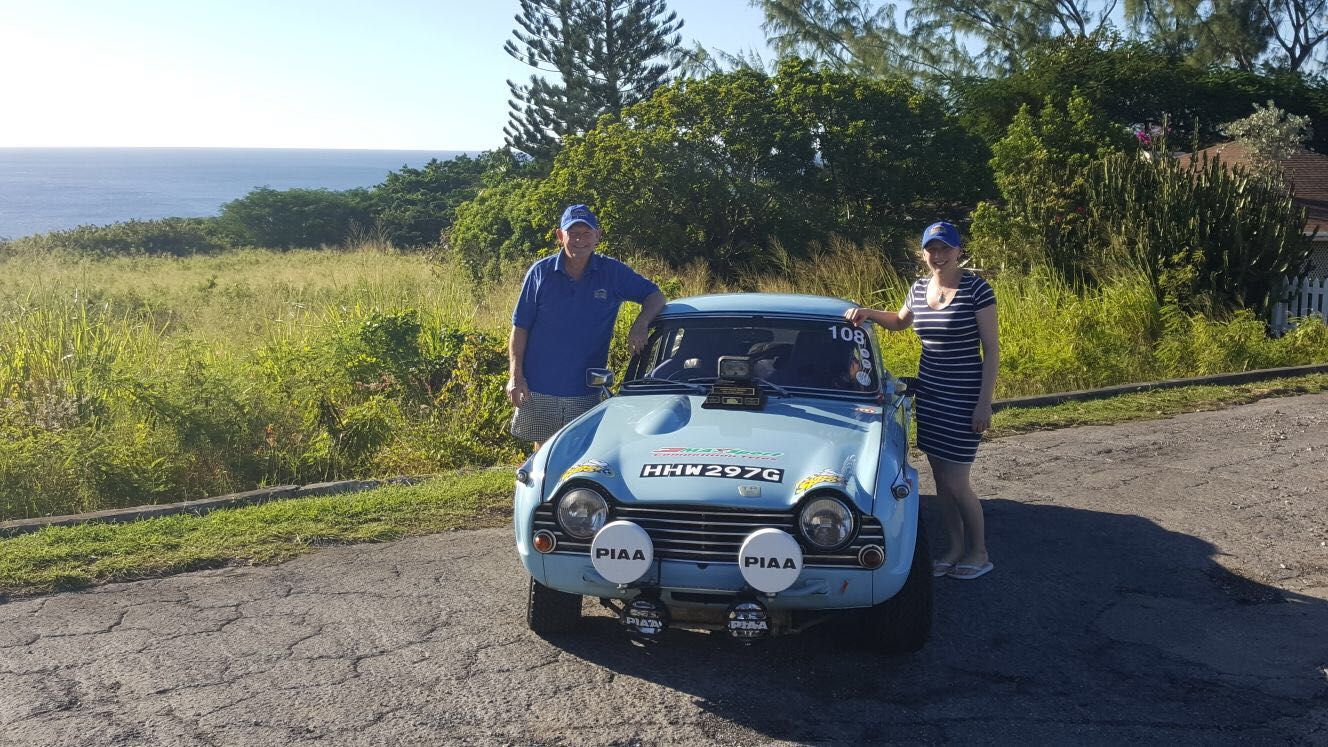 The trophy was awarded to Jim McRae after the last Carnival rally so we are in rather good company.
Neil Revington
With trophy at villa
I think the team deserve a massive well done!! Congratulations to everyone involved but especially Neil, Natalie and the rest of the crew. Well done to you all.