"Readers Drives" hits our website!
Published: 07 Nov 2018 updated: 08 Nov 2018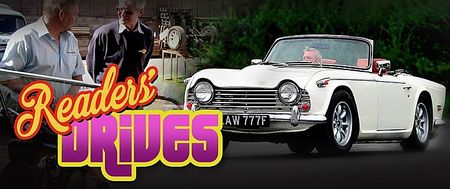 "Readers Drives" We want you! A cool new section on our website and were looking for your TR's to feature! Back in the summer we thought it be a good idea to feature you and your TR's on our website, so after a pondering for few months and planning how this would actually pan out, we were finally ready to make this happen, last month we posted on our Facebook page we were looking for cars to feature to kick it off and here we are!
How's this going to work we here you cry? In a nut shell we are after "the story" of your TR and the part we have played in making it the TR you love that it is today (or how you would like it to be).
What we will need from you are some pictures of your TR along with some back ground information, how long have you had it, was it your first car, was it handed down from a family member, what fettle was it in when you got it, that kind of thing, along with the journey you have taken since owning the car and the part we have played in making it what it is today.
Perhaps your TR has undergone a total restoration and has used many parts from our vast catalogue, or it was fine standard example and you just wanted to enhance the driving experience with some of our RevingtonTR improvement packages, we want to know what you have had done, your thoughts and experiences on the job if you undertook it yourself and the benefits that have been gained by doing these jobs and upgrades.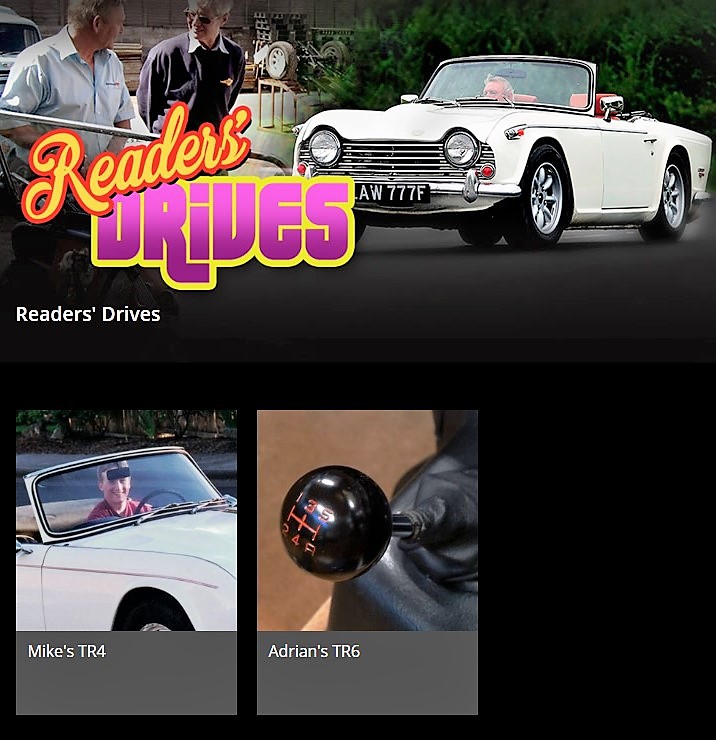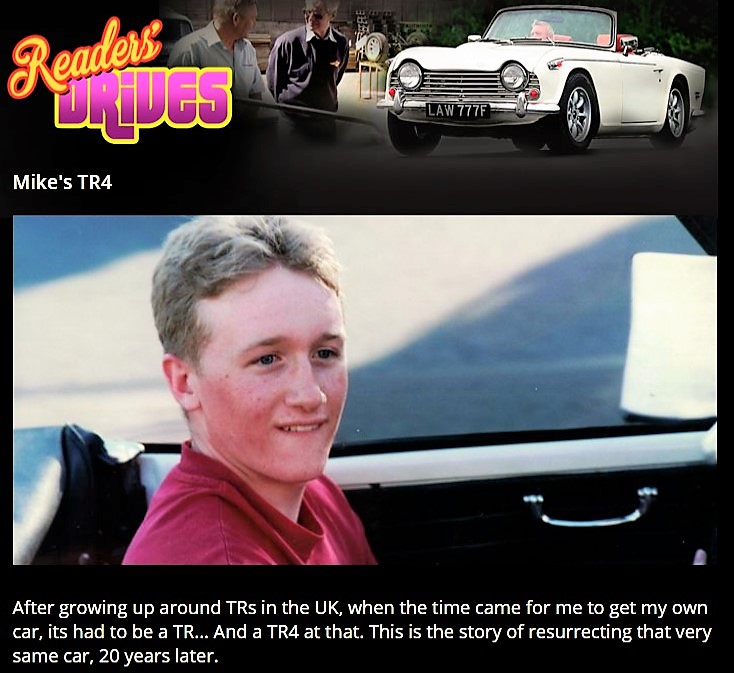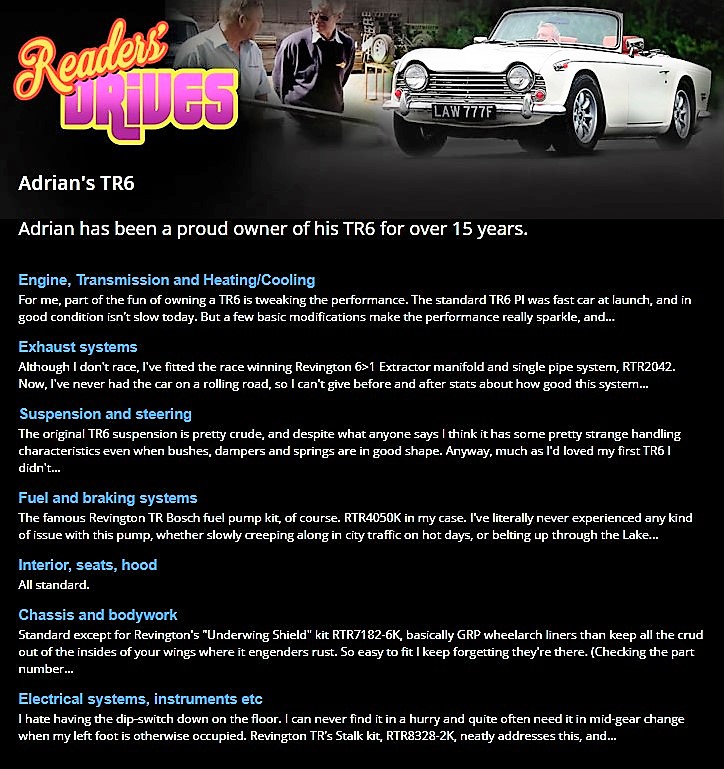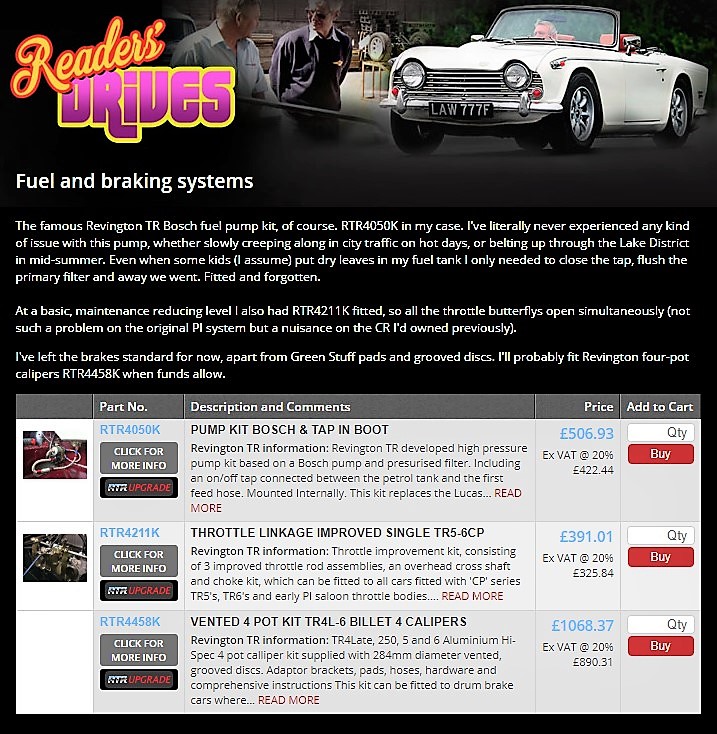 So,if you've read though this, had some of our parts fitted, your willing to share these experiences and you fancy your TR being immortalised on our website then be like Mike & Adrian and get in touch, you and your TR could be joining them online.
https://www.revingtontr.com/readers-drives