Its a family affair....
Published: 09 Aug 2019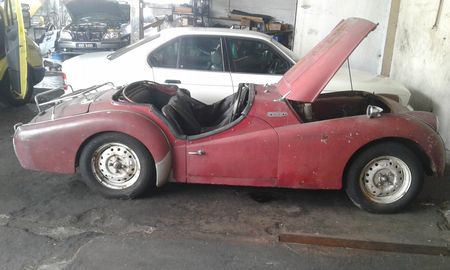 Having been the family and cherished for 57 years, Henrys well loved TR3a has been rebuilt with our help and could possibly be for sale in the future.. Keep checking our Cars for Sale section > https://www.revingtontr.com/cars-for-sale
Over to Henry:
AB9979 has been in the family since 1962 when my brother-in-law Kum Whye bought it. Its first registered owner in 1959 was Sheila Ann Robinson, with a Perak British rubber plantation address.
Kum Whye maintained the car till his late Seventies when failing health set in.
In 2012 we had the car towed from Bentong, Pahang, to PJ where he was in a nursing home.
In 2015 it was put under the charge of our restorer Cheong, proprietor of Man n Method.
It's been a four-year journey of restoration during which the AB9979 was stripped down to its body frame (undercarriage?) and work done in all departments.
The engine was overhauled with new original-sized pistons and cylinder linings fitted. Extensive work was done to repair/replace parts of the cooling system, brakes, wheels, various fluid systems, transmission.
Also replaced was the worn flywheel which the mechanic had thought was missing a tooth when it was in fact a 51-tooth shrink-in flywheel that Neil was able to locate.
The car has all new lamps and lenses, stainless steel bumpers, a new grille, new bonnet and boot hinges, new windscreen and side flaps, new mohair hood and tonneau, carpeting and upholstery.
And many more items, like refurbished starter motor, alternator and badges.

All thanks to Neil and RTR for the invaluable advice and guidance.
RevingtonTR is truly THE Triumph specialist to us.
We look forward to running the car but, truth be told, Malaysian weather isn't conducive to fresh air motoring! So we'll likely put AB9979 on the market after a bit.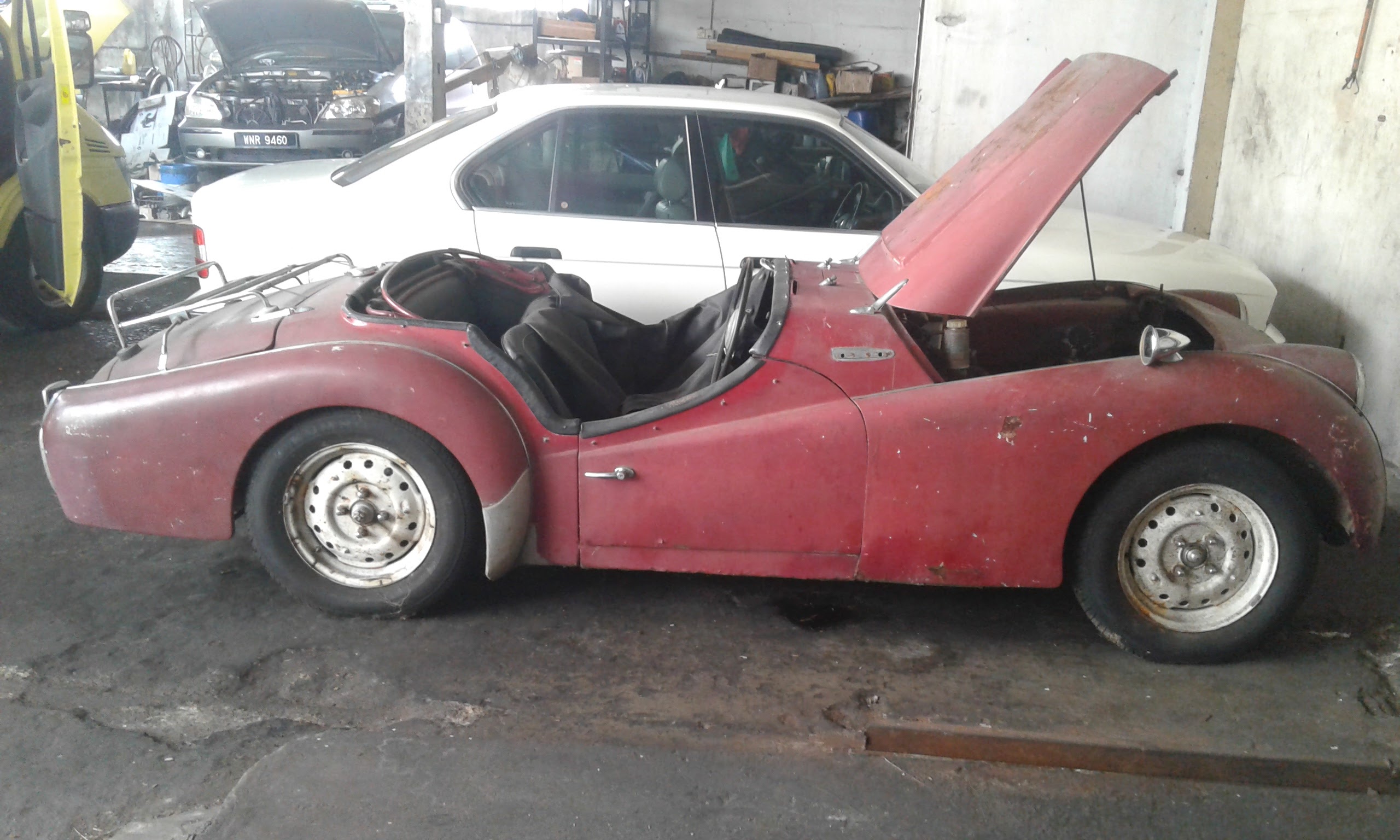 <! [if !supportLineBreakNewLine] >
<! [endif] >