Sights set on the Kastner Cup
Published: 06 Jan 2020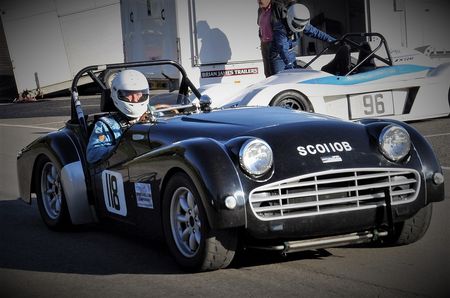 To celebrate RTR's 40th anniversary in 2020, and to commemorate both this and the soon to be finished restoration of the original Beta prototype 917 HP, it is our intention this year to take Neil's beloved "Scollob" across the pond to compete in the 18th annual Kastner Cup being held at the end of June.
For those of you not fully up to speed on TR history and folklore, Kas Kastner, British Sports Car Hall of Fame inductee (2017), Racer, Legendary Triumph tuner and author, is the Grand Marshall for his namesake and hugely popular event first run in Canada in 2003. The venue changes annually, this year it will be held at Mid-Ohio Sports Car Course some 3,749 miles from our workshops in sleepy Middlezoy, Somerset.
With such established competition in America, taking Scollob is the obvious and fitting choice. Built solely as a road legal race car on a TR4 chassis, sporting all fibreglass bodywork to replicate the original prototype and powered by a 6 cylinder fuel injected engine, she really is the tool for the job.
As preparations move forward, we will keep you updated as well as keeping you in the loop with the progress on finishing 917HP, the prototype.