Targa Tasmania... The Devil's in the Details.
Published: 27 Feb 2019 updated: 14 Mar 2019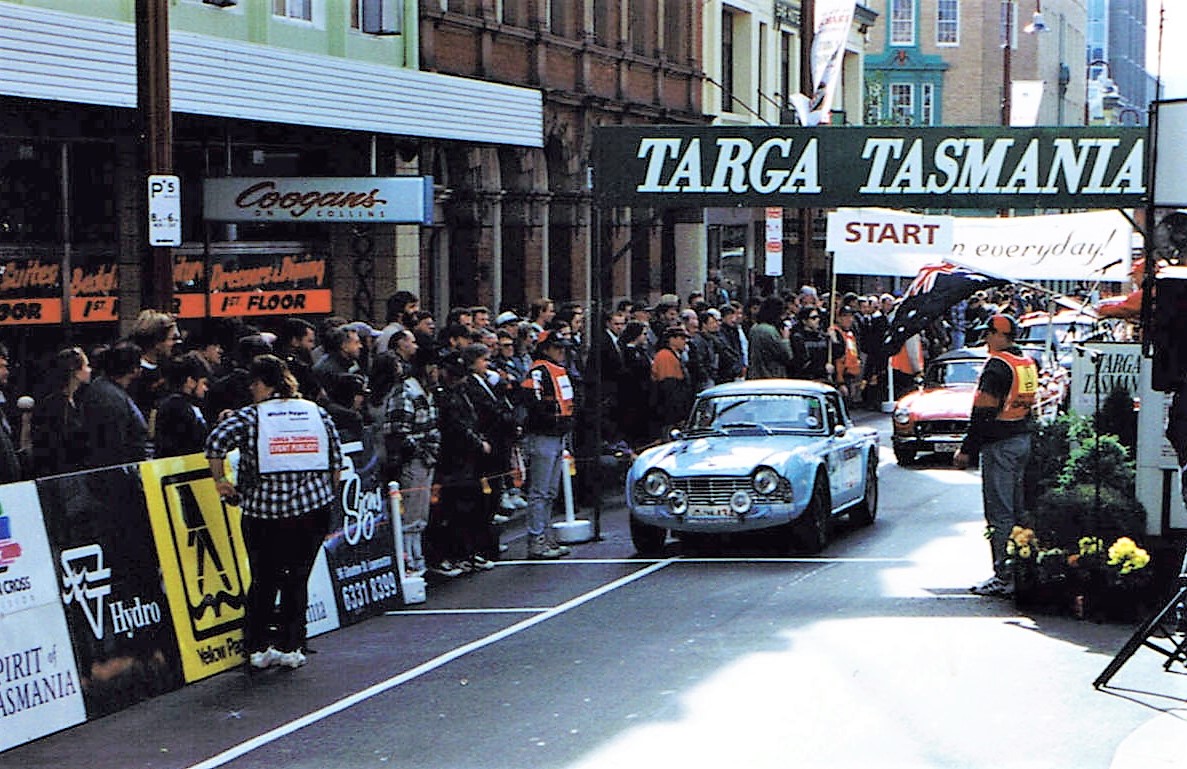 With 20 years since Neil last drove this event, and having decided to build his TR5 specially to compete in this very event the draw was strong for a return trip down under, with "TaRga5" prepped and with support from some of our suppliers, Neil gives a brief recap on his history with the Targa Tasmania and a overview on getting ready for the 2019 Targa Tasmania, over to Neil...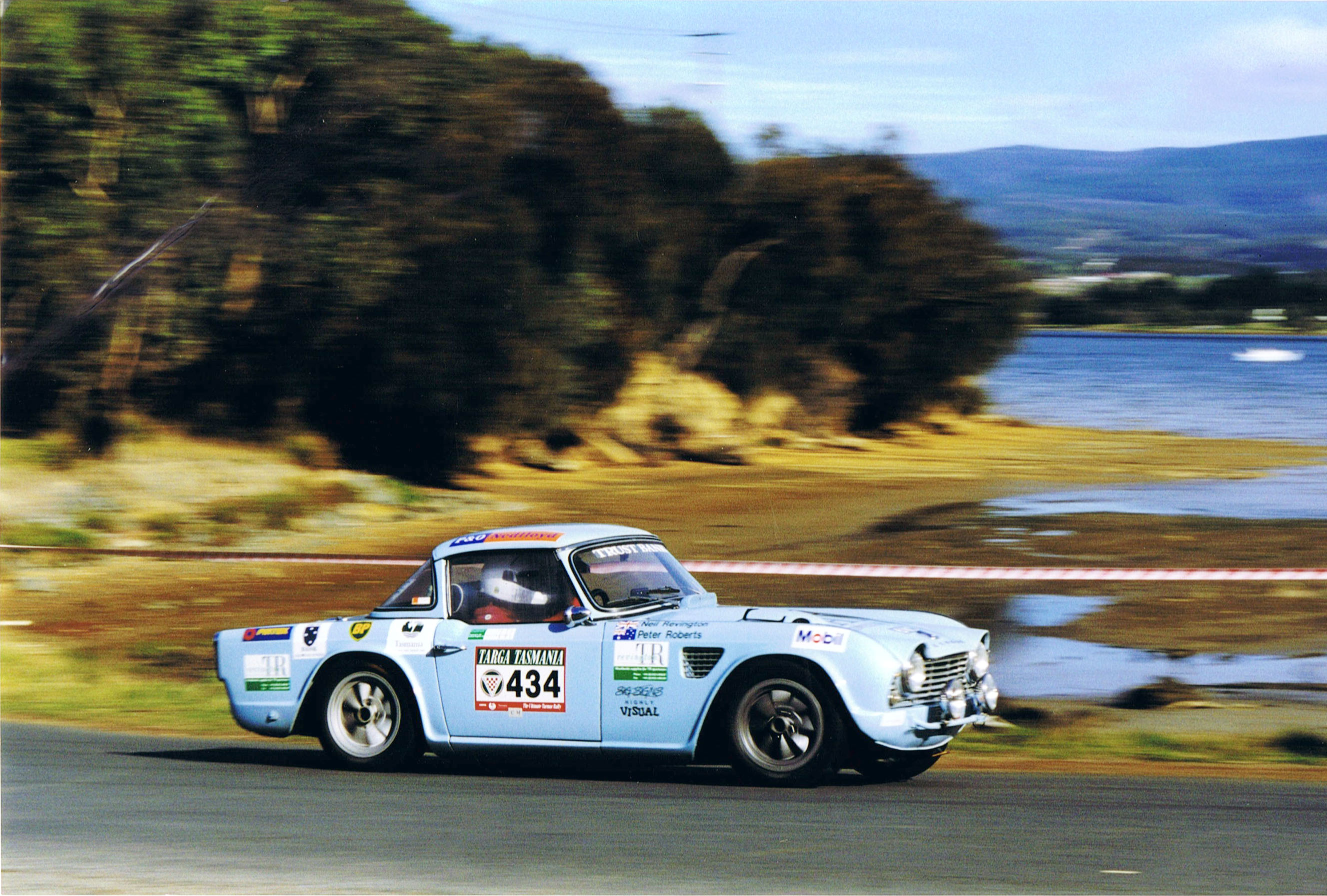 Targa Tasmania. The greatest Tarmac stage rally ever. Well so say the organisers, and it's quite a claim. But having done the event twice I can say that there are few stage rallies in the world that could challenge that statement. The event covers pretty much all of Tasmania, a state half the size of England. I became aware of the event in 1996 when Sue and I were competing on the FIVA world rally, that year's event being held in the UK. We met Tasmanian resident Bill Griffiths who had transported his Aston Martin from Australia to take part in the event. In the same year I was invited to bring my works TR4 rally car 6VC to the Targa event by Alan Donohue, a TR man from Bernie, Tasmania. It seemed there was nothing for it, I had to go. I was teamed up with Peter (Golly) Roberts to navigate. We stayed with Bill and Alan sorted amongst other things, the service crew. Golly proved to be a great navigator teaching me that it was indeed possible to drive the car from the navigator's seat. We went on to finish 1st in class and 21stoverall. We were well pleased given there were many hundreds taking part.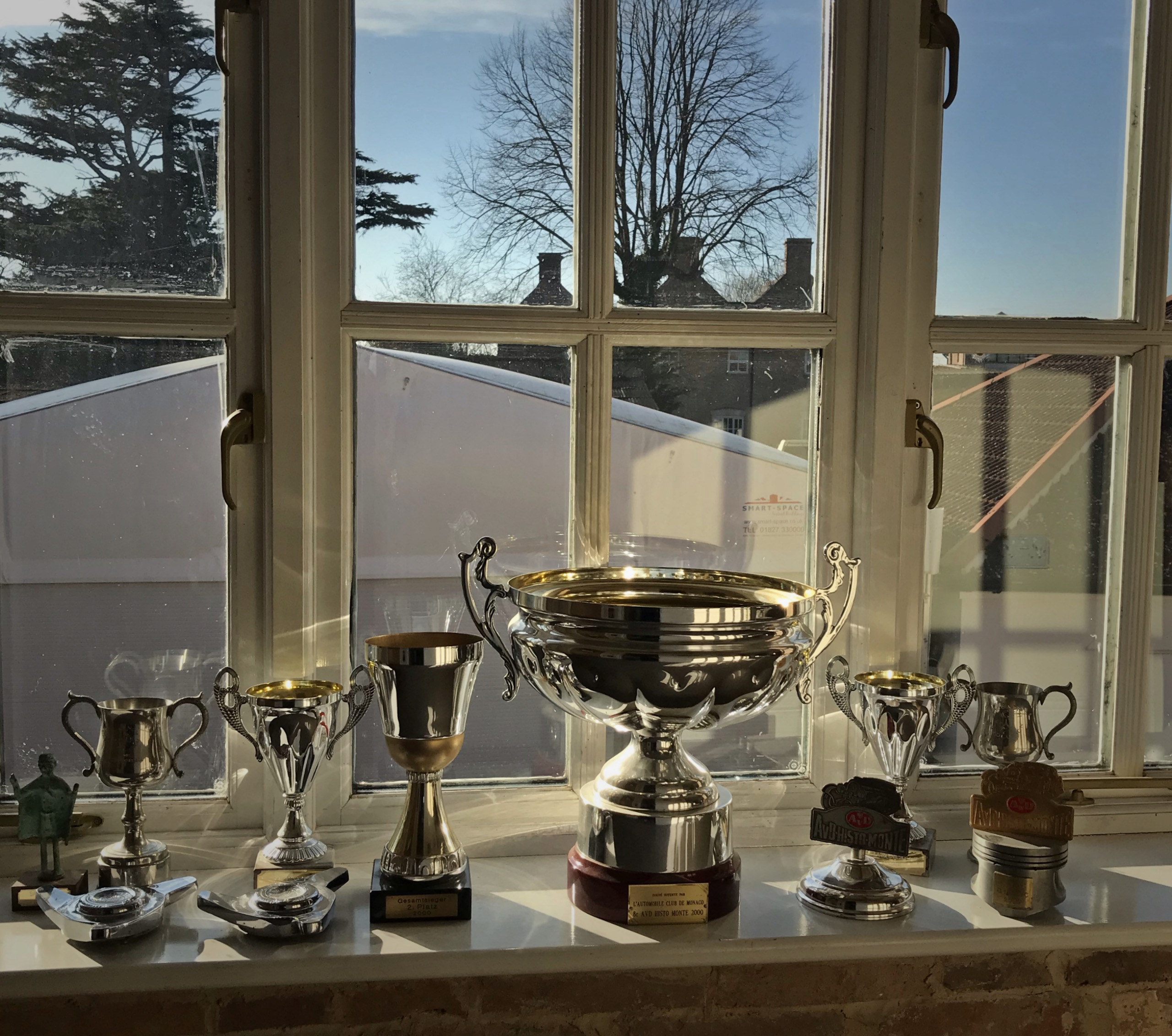 In 2000 David Rayner invited me back to navigate for him in his well-prepared Sunbeam Tiger (Well I was ballast actually if the truth be known). Even though David is a fabulous driver, we could only manage 43rd overall. As the event runs to a Targa timing system where times for stages to be achieved in are aimed for, the Tiger had a much tougher time of it than we did in the TR4.
These two experiences got me thinking about what car would be good at the event and a clear winner came out of the thinking. A standard specification TR5 was the answer. In 2003 with the help of Brian Faloon, Targa competitor and TR owner in Australia, the idea that a standard specification TR5 was the best choice was cemented and I started laying down the specification for the powder blue TR5 we now know as the TaRga5. Whilst the car was ready a few years later, life, business and the recession got in the way and the car was used for other things, notably competing in the Barbados Carnival Rally 3 times culminating in Natalie and I wining the King of the Carnival Trophy 2017. It was in that same year that I decided that if I didn't get my act together and do Targa in 2019, I probably would never do it at all and regret it.
Planets aligned once again and this time the driving force was Bruce Pollock TR man of Perth who became the catalyst for the 2019 entry. I had hoped Golly would navigate again but he has switched to driving with his lady Suz handling navigation. Not a show stopper, Bruce has stepped in to navigate, Bill will be putting us up again and Bruce with friends in Hobart has organised the service crew. Things have changed considerably in the best part of 20 years since I shipped my TR4. There are many new hurdles to climb over not only to compete but to actually get your car accepted into Australia. Not least of this is an acceptable asbestos free report. Given the stringent import regulations it is vital this is done before the car leaves the UK to have any chance at all of the car being released in a timely manner from Australian customs. So, the car is prepared, we have a set of purposefully selected Maxsport tyres fitted along with PIAA lighting, the car had been checked over, fully serviced, filled with Evans Coolant and No Smoke Engine oil (never heard of - you will) and the car is off to the shipping agents. Our suppliers mentioned here are supporting us in this venture and we are grateful for their support. One thing you can be sure if you buy parts and products from RevingtonTR, they will have been tried and tested before they are released to our customers.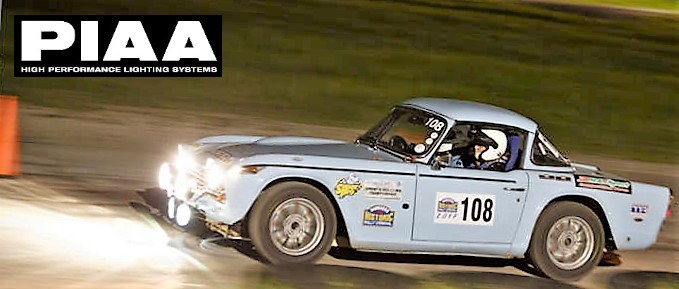 There is little more we can do for the moment. The event starts at the end of April, kicking off on the 29th in George Town, we will keep our customers and friends up to date as the event draws closer, why not head over to the official website for the lowdown on this fantastic tarmac rally.
Cheers
Neil Revington