The Revington TR / TR Register Sprint & Hillclimb Championship 2020
Published: 13 Feb 2020 updated: 18 Feb 2020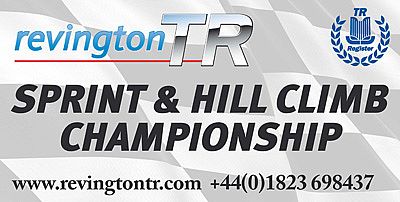 With a little over 8 weeks until the first meet of the year at world famous Goodwood we thought it timely to shine a light on the TR Register Sprint & Hillclimb Championship, proudly sponsored by ourselves for as long as we can remember!
With over 40 competing drivers in 2019, the championship continues to grow from strength to strength, this year attending 20 different tracks, some more than once during the season.
You can enter any Triumph providing it meets scrutineering, safety and the TR Register requirements, and attend whichever meeting you fancy. If you enter 6 or more, your best 6 scores will count towards the championship.
We are happily on hand to provide technical advice for you and help you set up your car should you wish, with over 40 years racing experience there isn't much we haven't encountered or fixed! We also hold great stocks of OE and uprated parts to keep you competitive.
For more information head over to both the Championship page and our Competition page and feel free to contact us should you need any assistance.