COVID 19 Update
Published: 19 Mar 2020 updated: 14 Dec 2021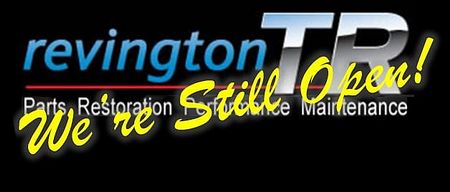 We would like to assure our customers that we are very much open for all our customers whether you are visiting our parts counter or the workshop.
We are still religiously following all Government guidelines regarding the ongoing Covid situation in the UK and can assure our customers that we are taking all neccessary precautions for your safety and our own.
We are able to offer an entirely risk free click and collect service should you wish, and the process will be explained to you upon ordering. Some of our suppliers still seem to be experiencing a backlog of supply chain issues at present and whilst some items are on back order, we are happy to send out part shipments so that you have something to be getting on with. Our Parts Advisors, Lee & Cliff, will discuss the availability of your parts at the point of enquiry/order.
Our offices and workshops will continue to operate our full opening hours of Monday to Friday, 8.30am until 5.30pm for all your orders and technical advice.
Should you have any questions, please feel free to call us (01823 698437) or email us (info@RevingtonTR.com).