We are open! COVID 19 Update 5th May
Published: 19 Mar 2020 updated: 04 Nov 2020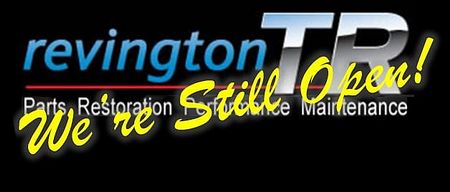 Whilst we have been relatively spared from the continuing pandemic, we, like the rest of the UK will be placed under the new government guidelines from Thursday 5th November.

Thankfully as we are a garage and a predominantly online business we do fall into the exemption catagory which means we do not have to close, and although our proceedures have been above and beyond the recommended guidelines thus far, we will have to slightly alter the way we interact with our customers until the national restrictions are lifted.

We are still open and available to accept bookings into our workshop, as long as they are pre-booked, and you are more than welcome to deliver and collect your vehicle as long as the social distancing measures are followed. We will ofcourse be gloved and masked, and your vehicle will be treated to an antibacterial clean where we come into contact with it on arrival and departure. This is for your safety and ours.

Its "Business as usual" in our parts department and we are in daily contact with our couriers to ensure that we give you the most up to date delivery estimations when we send parts out. We are still able to offer a next day delivery in the UK mainland however due to restrictions on European mainland it may day a day or so longer to reach its final detination. We will of course update you should the situation change for the better or worse.

We are able to offer an entirely risk free click and collect service should you wish to collect your parts order and the process will be explained to you upon ordering.
Our offices and workshops will continue to operate our full opening hours of Monday to Friday, 8.30am until 5.30pm for all your orders and technical advice. Should you have any questions, please feel free to call us (01823 698437) or email us (info@RevingtonTR.com).