Revingtons "Targa" TR5 & Mdina Classic Grand Prix
Published: 16 Apr 2020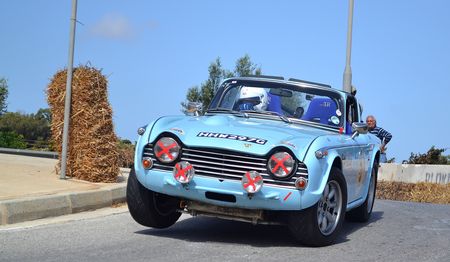 Revington's Targa TR5 had been successful in all forms of motorsport as well as being used (unchanged) for a tour of Ireland holiday, most recently winning stage rallies on Barbados and Tasmania. The TR5 is being given a well-earned rest.
This year we had hoped to take the Beta to the USA for the Kastner cup but sadly that trip has had to be cancelled, but so far our autumn expedition to the Mdina GP (now renamed the Mdina Classic Grand Prix) on Malta 8th Oct, 2020 - 11th Oct, 2020 is expected to go ahead. Footage of us in 2015 here not only gives you a taste of the action but a first hand view of our Logic Device being used in anger.
Details can be found at https://www.maltaclassic.com/. Our friends and customers might want to start planning a short break post CV19 to get the smell of burnt fuel in their nostrils again and come and join in the fun.