New Web Site
Published: 25 May 2016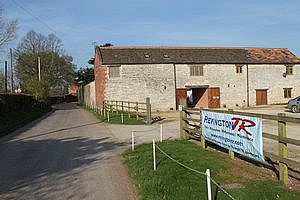 Welcome, to all TR enthusiasts. On the 25th May 2016 we went live with our new web site. Whether you are one of our valued existing customers or a new visitor to our site, we hope you find the new web site both informative and easy to use. Our web site contains a wealth of information from the original Triumph Parts catalogue's, which we have faithfully reproduced and expanded upon. It now includes more standard parts that were not listed in the original and our own RevingtonTR specialist parts catalogue. Each of these are searchable by clicking on the tabs once you have selected the "Browse by" section that you require on the home page. Or just search the entire site by entering a search term in the search box. We have also included as much information as possible against each part. Adding new photos and information will be an ongoing job, as over time we believe our web site will be a reference document for all things TR. As our site is built on the latest web design framework we are able to add and amend more easily than ever before. This should keep the site more up to date and specific to your needs. If there is something you can't find, please let us know and we can amend the web site to make it easier for future users. Drop me a line at info@revingtontr.com and we will make the changes as quickly as possible.
One of the changes we have made is that we will not be holding card details for any customers cards on our system. All transactions via the website will be via Sage Pay payment gateway making your payments even more secure. This has necessitated some changes, so please read the shipping instructions carefully at your cart check out for full details.
Our new website is a big step forward in the technology used behind the website. We're sure you will enjoy the new website and browsing experience and look forward to supplying all of your TR requirements in the future.
Alan Goodwin