A Brighter Road
Published: 11 Dec 2018 updated: 20 Dec 2018
As the throws of winter take a grip and the nights have drawn in, for many their beloved TR's are now nicely tucked away in the garage awaiting the return of spring when they will be dusted off and returned to summer duties, but what about those that are still being used?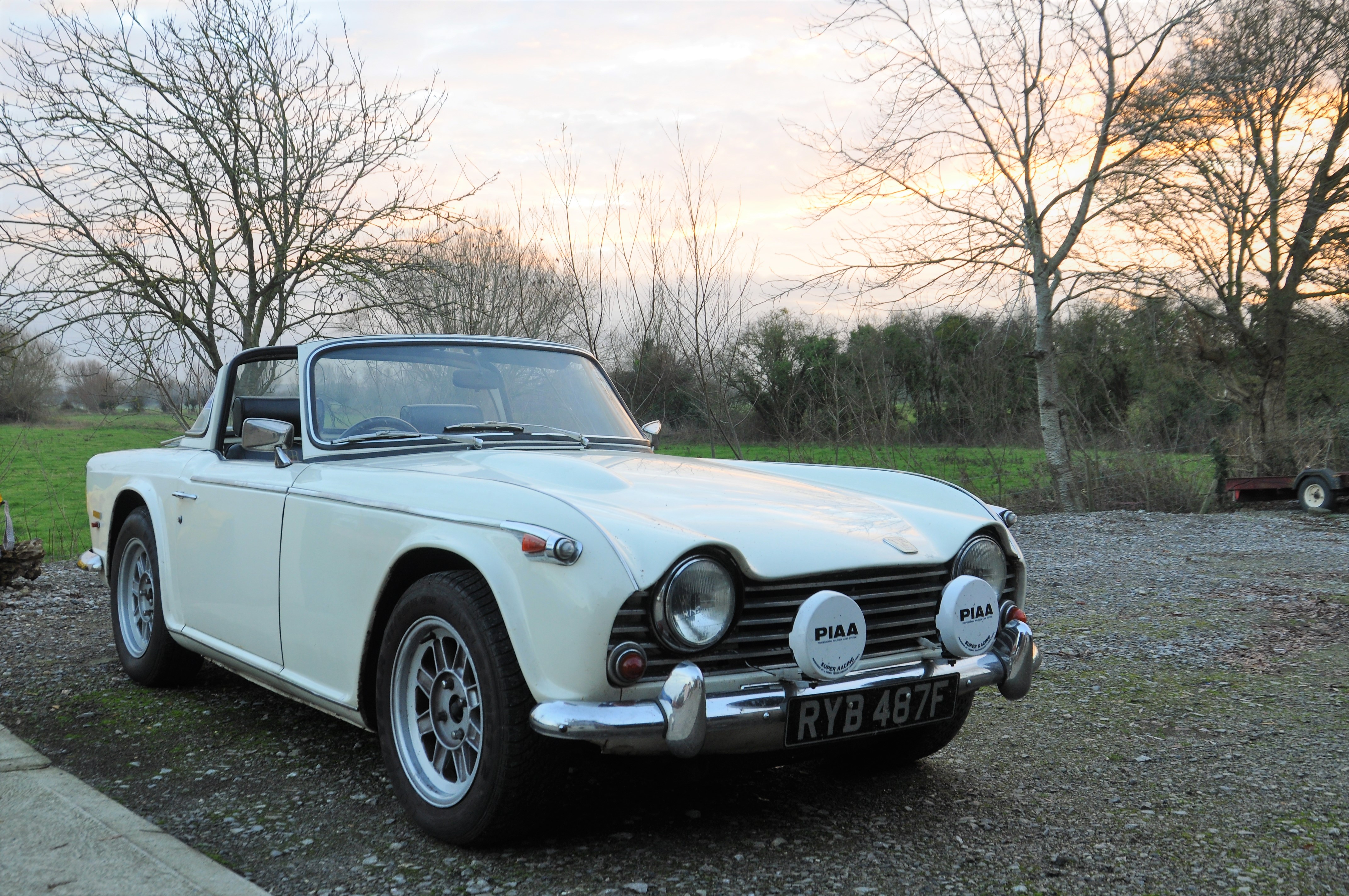 Driving a classic car all year round in the darker winter months alongside modern cars is no longer such a pleasurable experience, with the advances in modern lighting picking out the road ahead with a classic cars lighting when facing the oncoming blinding white light from a modern cars LED or Xenon lighting is not an easy task, add some rain or fog into the mix and the unpleasant experience in multiplied 2 fold leaving the classic car driver blinded and having to pick out the road with what feels like a couple of candles compared to what they are facing from the oncoming vehicle.
Thankfully there are now options to take the classic car out of the darkness and into the light, with a range of differing options from a budget set of spot lamps through to class leading PIAA bulbs and lamps, there is something for everyone to upgrade and add some much needed light.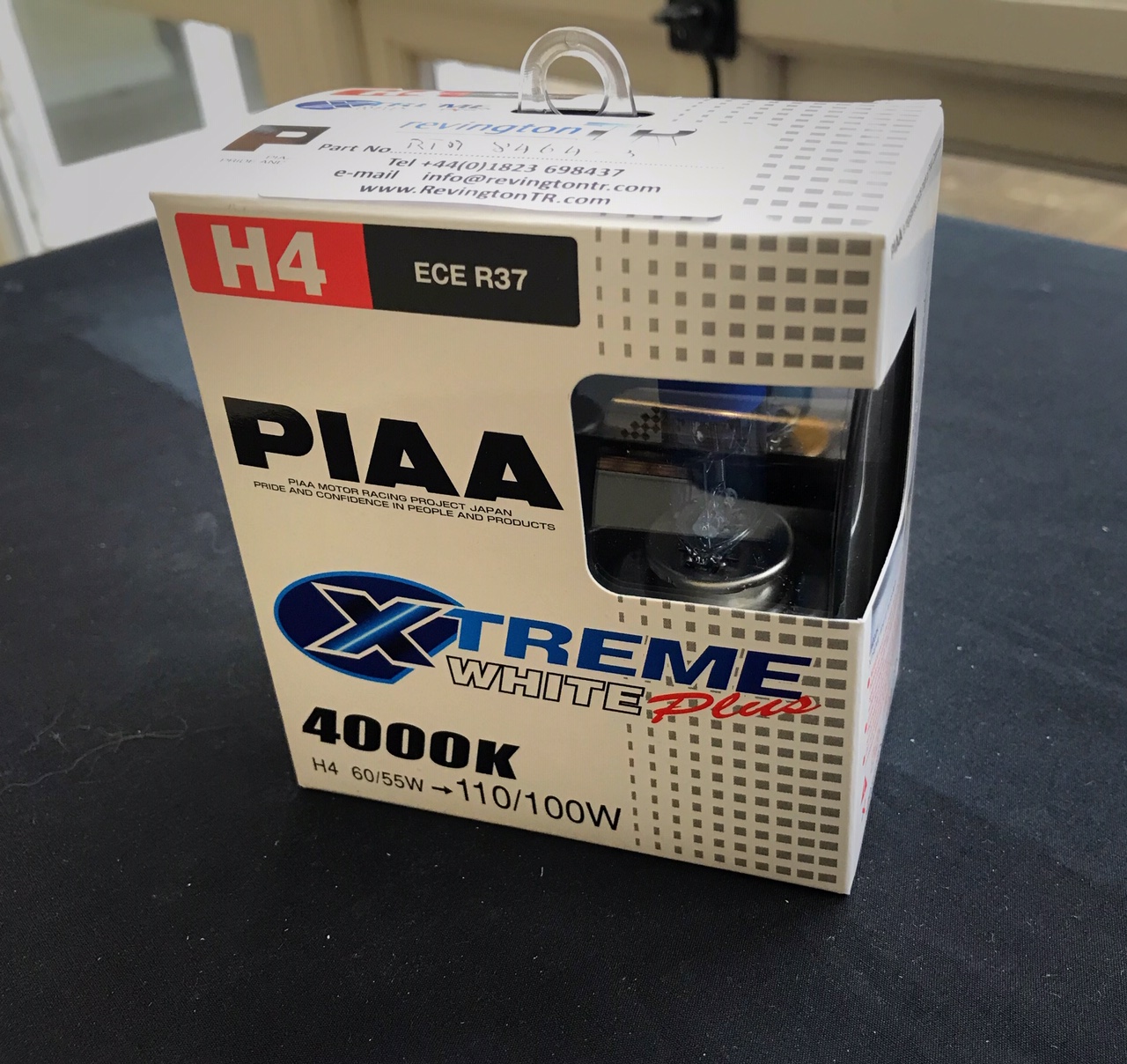 We will start off with PIAA bulbs, for those wanting to retain the clean original lines of their TR and not have any additional lamps these are a great choice, and if you have added a set of additional lamps with standard bulbs upgrading these to PIAA bulbs will give even greater illuminating advantages. PIAA's Xtreme White premium halogen bulbs can be up to 40% brighter than a conventional halogen bulb. Using the latest technology along higher quality materials a 55W/60W PIAA H4 Xtreme White Bulbs will give an equivalent output of 100/110 watts, emitting a crisp blue white far reaching beam, these will light up road signs and hazards long before a standard halogen bulb
Adding an additional set of lamps would be the next step in a lighting upgrade if you don't already have a set fitted, with a host of options available from a small classic set of driving lamps to full on competition grade lamps both halogen and the latest LED lamps there is sure to be something we can offer to suit all tastes.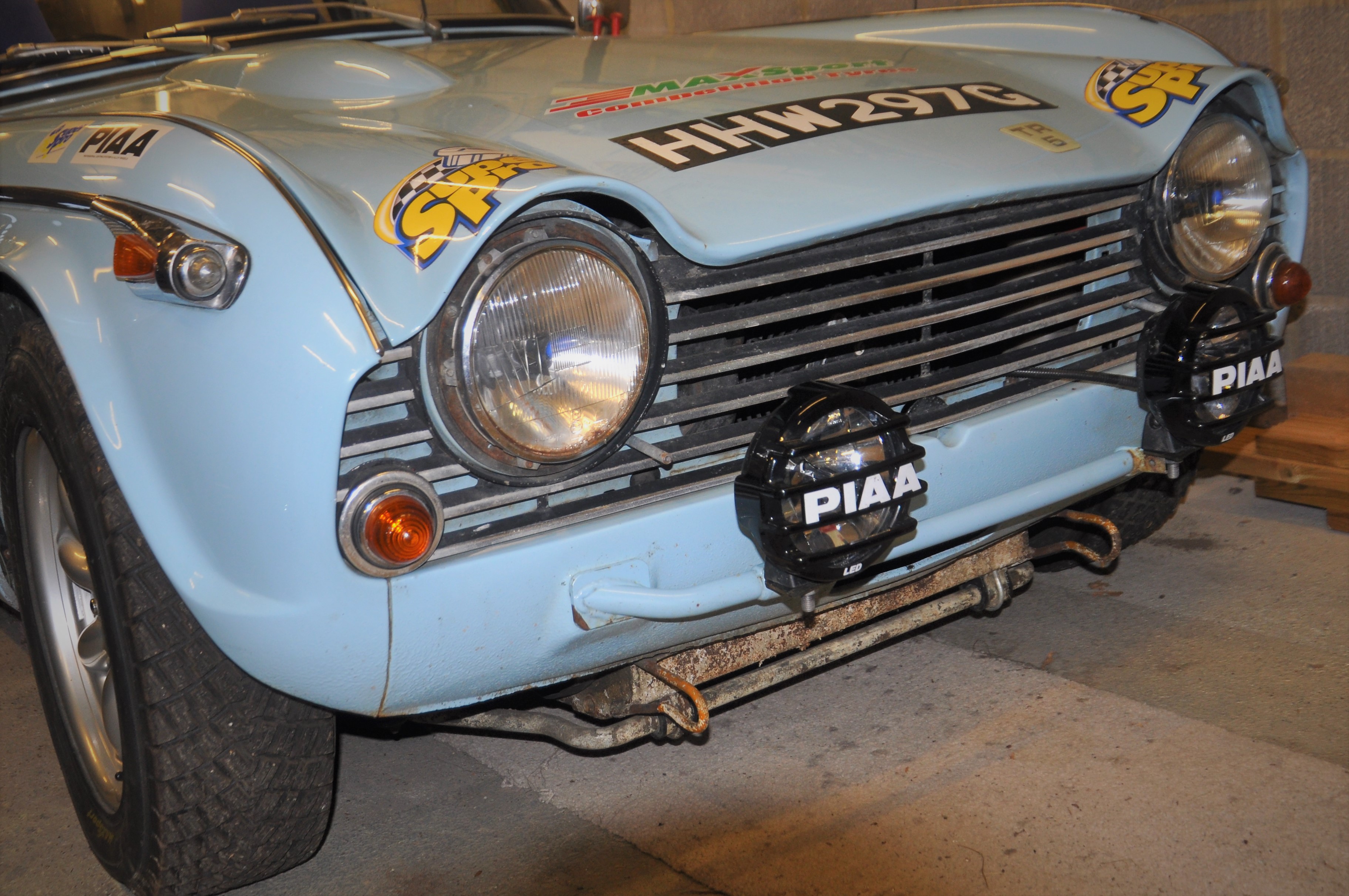 PIAA Driving Lamps - Being a PIAA UK Motorsport partner and supplier we can offer any of the PIAA range of lamps and have tried and tested both the 80 Series Halogens and the 560 LED's as fitted to Neil's Targa. These lamps are the very pinacol of cutting-edge technology and provide the ultimate in additional lighting, Neil has this to say about his current set up:
"We competed in the Barbados Carnival Rally in 2015 with relatively standard H4 bulbs in the headlights and two PIAA spot lamps, through the cane fields it gets very dark at night and we found it difficult to see clearly where we were going. In preparation for the 2017 event we fitted a pair of high power headlamp bulbs coupled with dipping main spot lamps and a pair of auxiliary lamps picking out the corners; all PIAA of course. The difference was amazing and I'm sure this contributed significantly to our Class win and receiving the top prize of King of the Carnival for best class performances on both motorsport events, the rally sprint and the main stage rally. We now compete safe in the knowledge we are using the best lights available"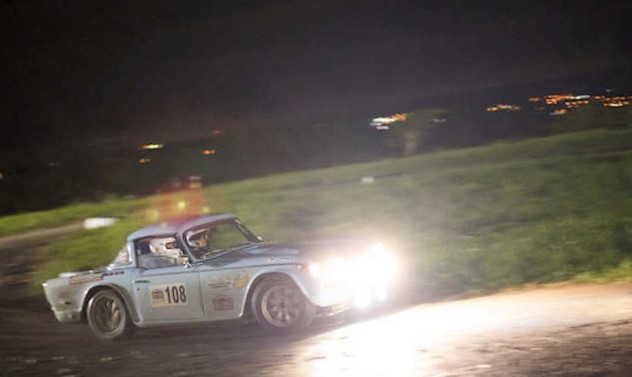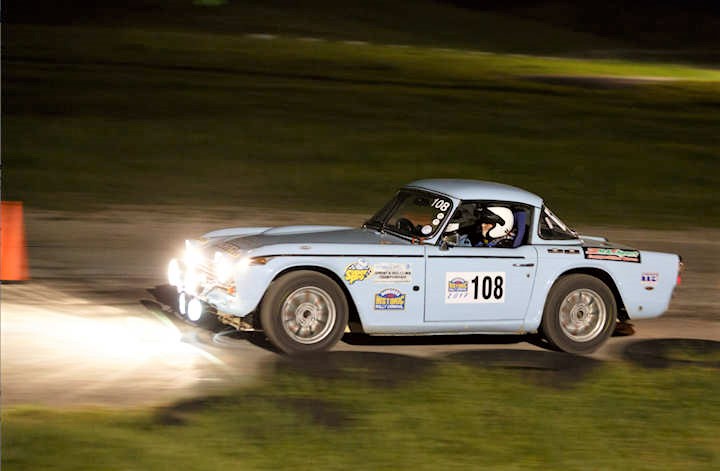 The pictures above are of Neil competing in the 2017 Barbados Carnival Rally and show the advantages to be gained by both fitting of the PIAA Halogen bulbs in the headlights and top set of driving lamps and also having an additional set of LED lamps. LED's do provide as the picture below shows an extremely high amount of light intensity for the power drawn compared to halogen lights, and the PIAA LED range are all E marked making them totally road legal.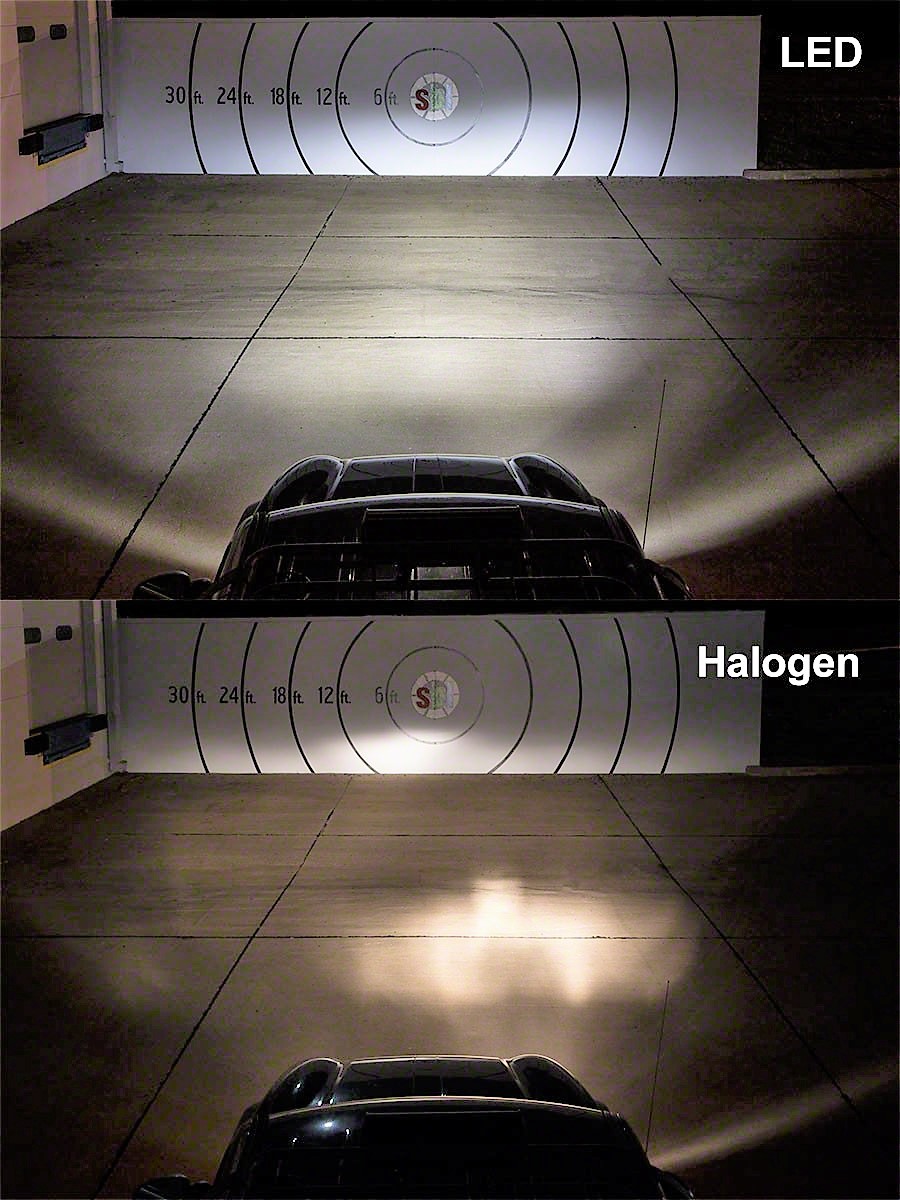 PIAA Halogen bulbs can also be utilized in the more traditional driving lamp for those that are running a sleeker and more subtle set of lamps for their TR, for many of the modern classic style lamps such as Wipac, Cibie or Hella its just the case of a simple bulb swop to gain the advantages the PIAA bulbs offer.
For those with additional lamps already fitted changing over to a PIAA 55W H3 Extreme White will give the equivalent output of 110 watts per lamp, you can be sure the way head is well illuminated, and being fully E marked you will stay the right side of the law with these upgrades.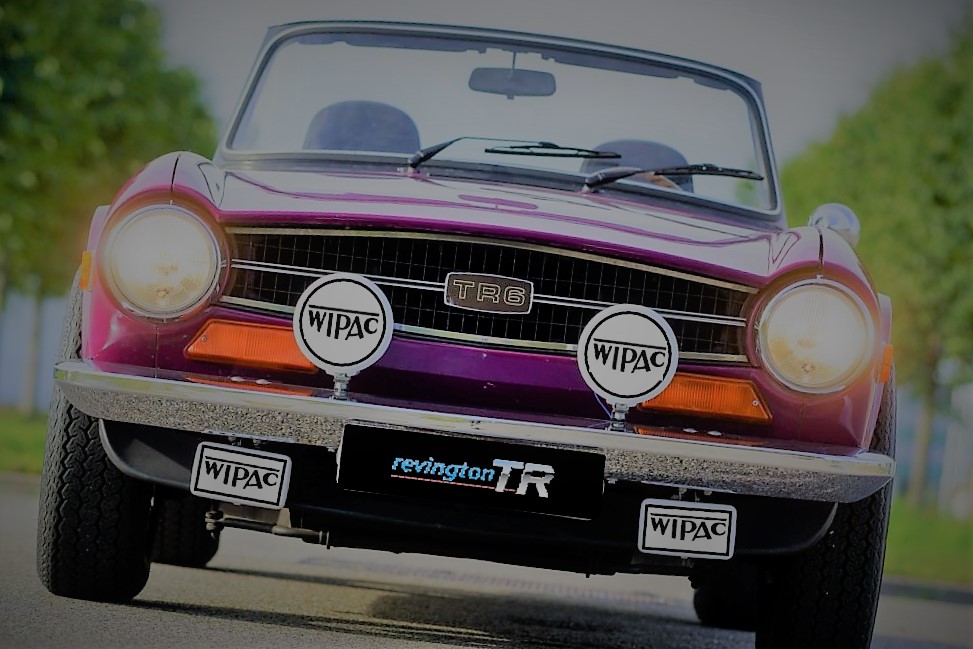 For those running period Lucas lamps or are contemplating a reproduction Lucas lamp it is still possible with a little modification to fit a PIAA H3.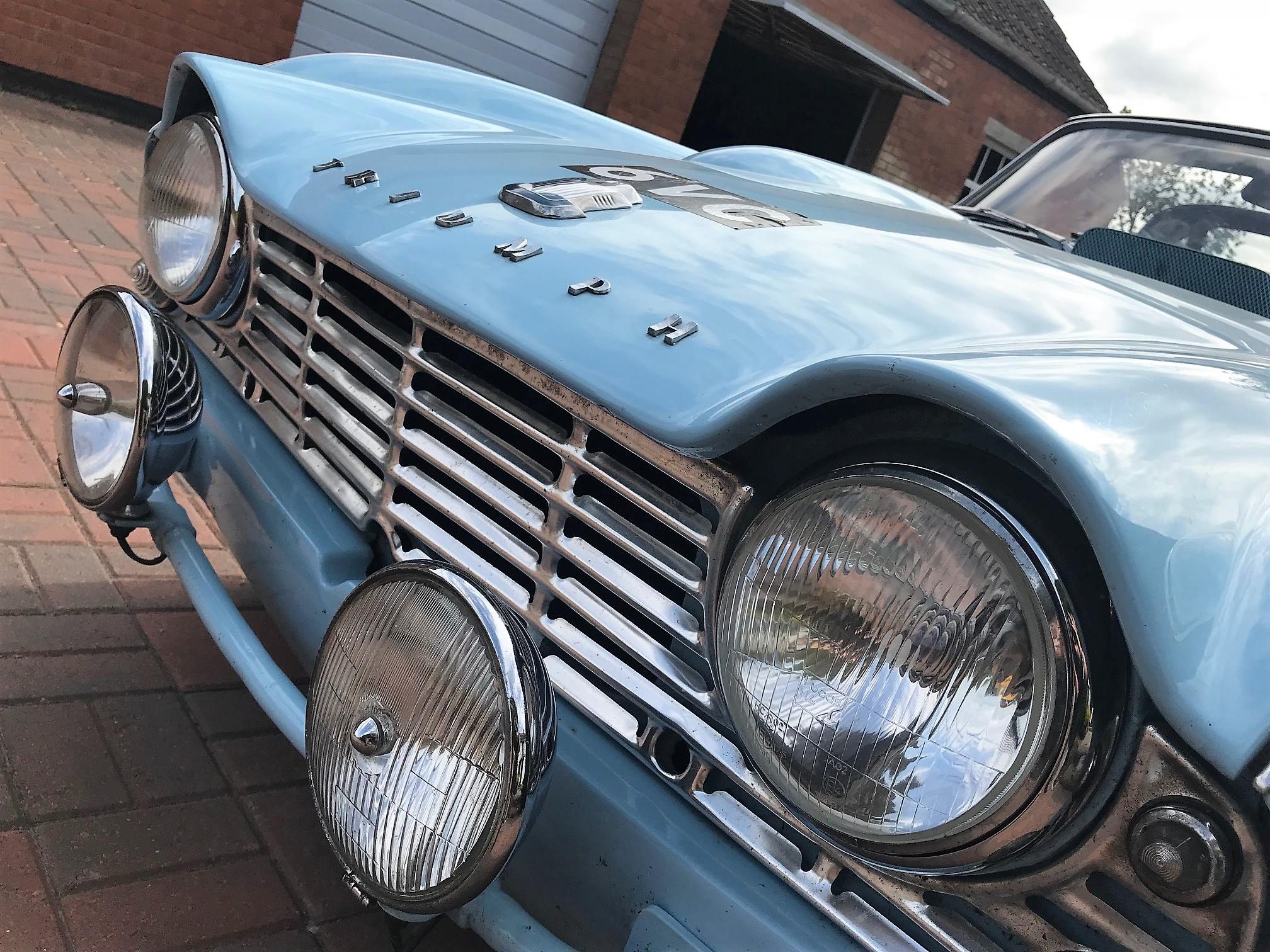 Neil has carried out such a modification and has been reaping the benefits of a PIAA H3 in his original Lucas lamps on 6VC for a few years now, and has produced a guide on what to do to enable H3 fitment in these older lamps, a printable PDF version is available on the link below.
https://www.revingtontr.com/productimages/docs/00001720/is0055-issue-1.pdf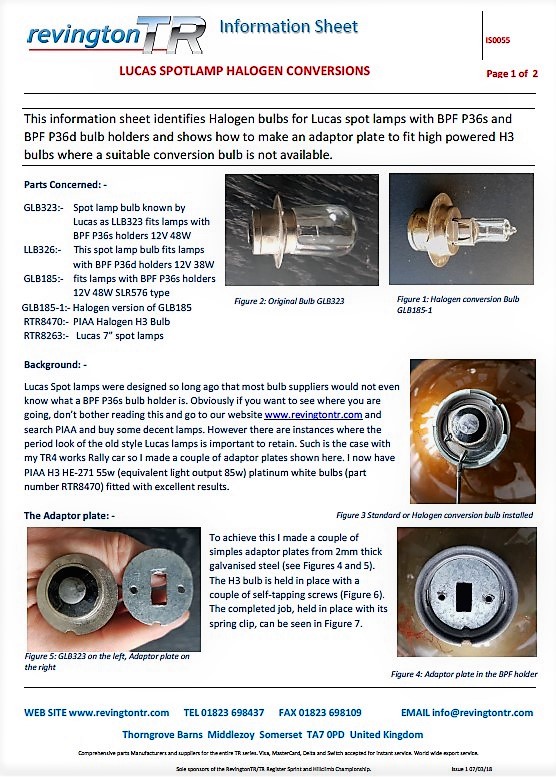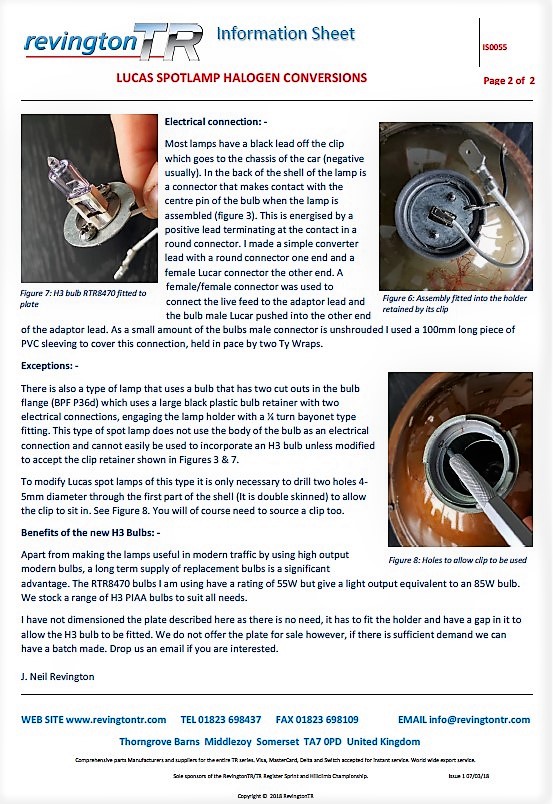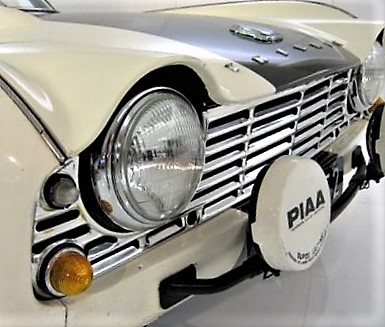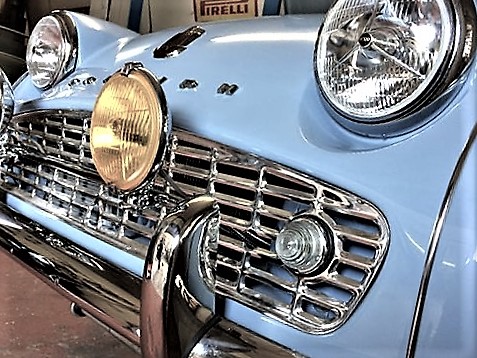 For those looking to add a set or sets of driving or fog lamps to there TR we have as already mentioned have range of lamps and lamp bars to suit most needs and requirements, from a standard stainless steel lamp bar ideally suited for the smaller lights we can offer from Wipac, the smaller PIAA lamps or a reproduction of the Classic Lucas SLR576 series through to one of our "Works Replica" lamp bar's suited for multiple lamps or the larger PIAA lamps. Just search PIAA Spot Lamps or Lamp Bars on our website for more information on the products we can supply for your TR.