Final Round Castle Coombe - RevingtonTR/TR Register Sprint & Hill Climb Championship
Published: 05 Nov 2018 updated: 08 Nov 2018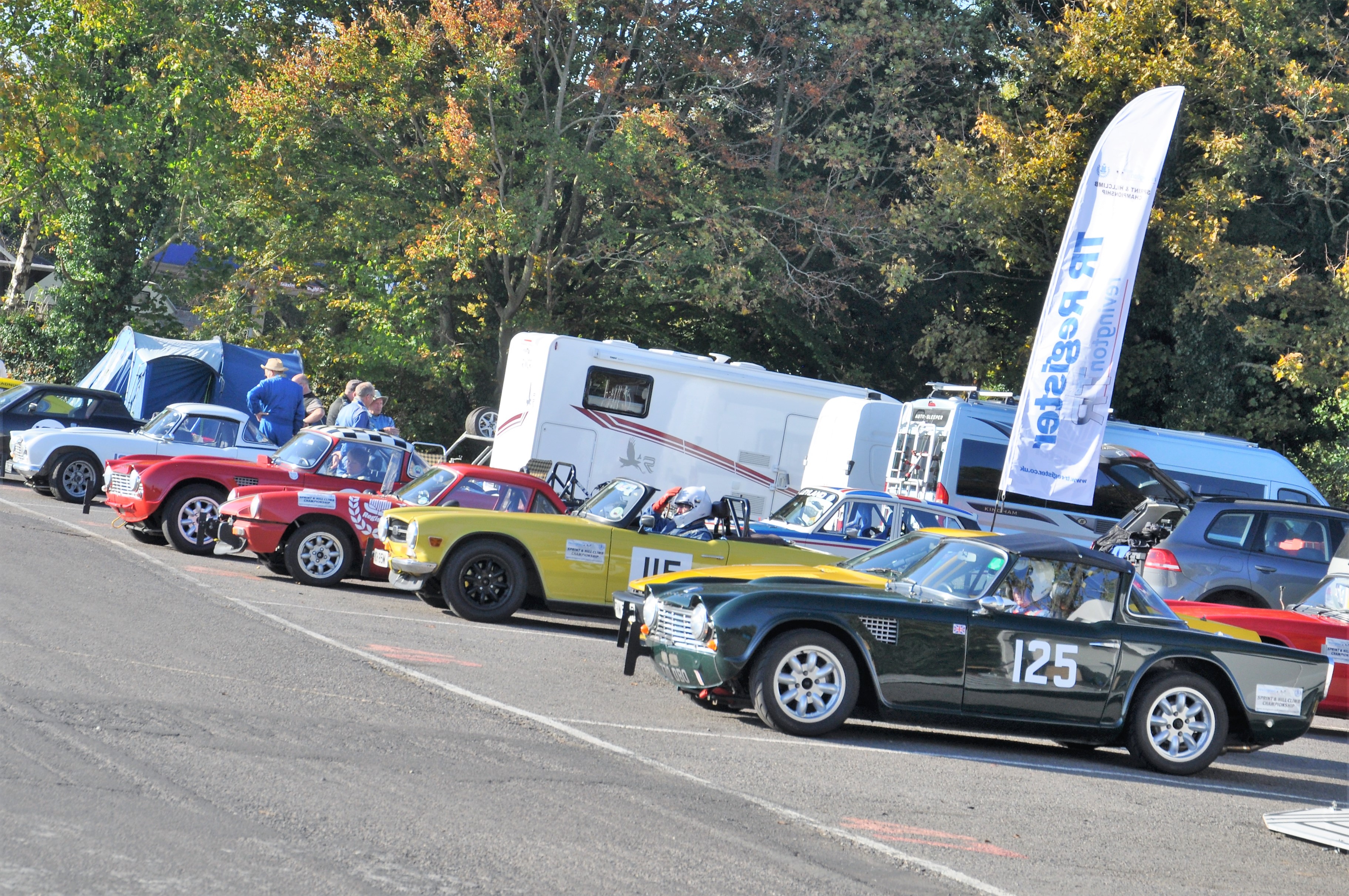 It was down to the wire for the final sprint round at Castle Coombe for this year's RevingtonTR/TR Register Sprint and Hill Climb Championship, with two in contention to take the championship it was all to play for, Over to Neil for his account from the day's action...
"The RevingtonTR/TR Register sprint at Castle Combe in October is historically our last event of the season and occasionally the winner or our championship is determined at this last event. 2018 was such a year and we were hoping for a fierce match between Nick Smith and Martin Paine who were at the top of the table. Sadly, Nick was unable to compete due to family illness, so Martin could breathe a little easier and did enough on the day to secure the championship. Well done to Martin, a future report will detail the other championship award winner later.
I was hoping for a magnificent day's motorsport as the weather forecast was sunny all day. As the sky was clear in the morning inevitably, we were faced with fog first thing which delayed the start such that first practice was cancelled in favour of a convoy run. Sadly, the delayed start meant we could only get one run in the afternoon which was a shame as the track was dry and warm meaning that exceptional times were possible.
John Weedon (TR4) got his foot in good and proper on the first and only run to take first place in the class of 11 of us with myself in the Beta just half a second behind to take second place. See you all on the starting line next year.
Cheers
Neil Revington"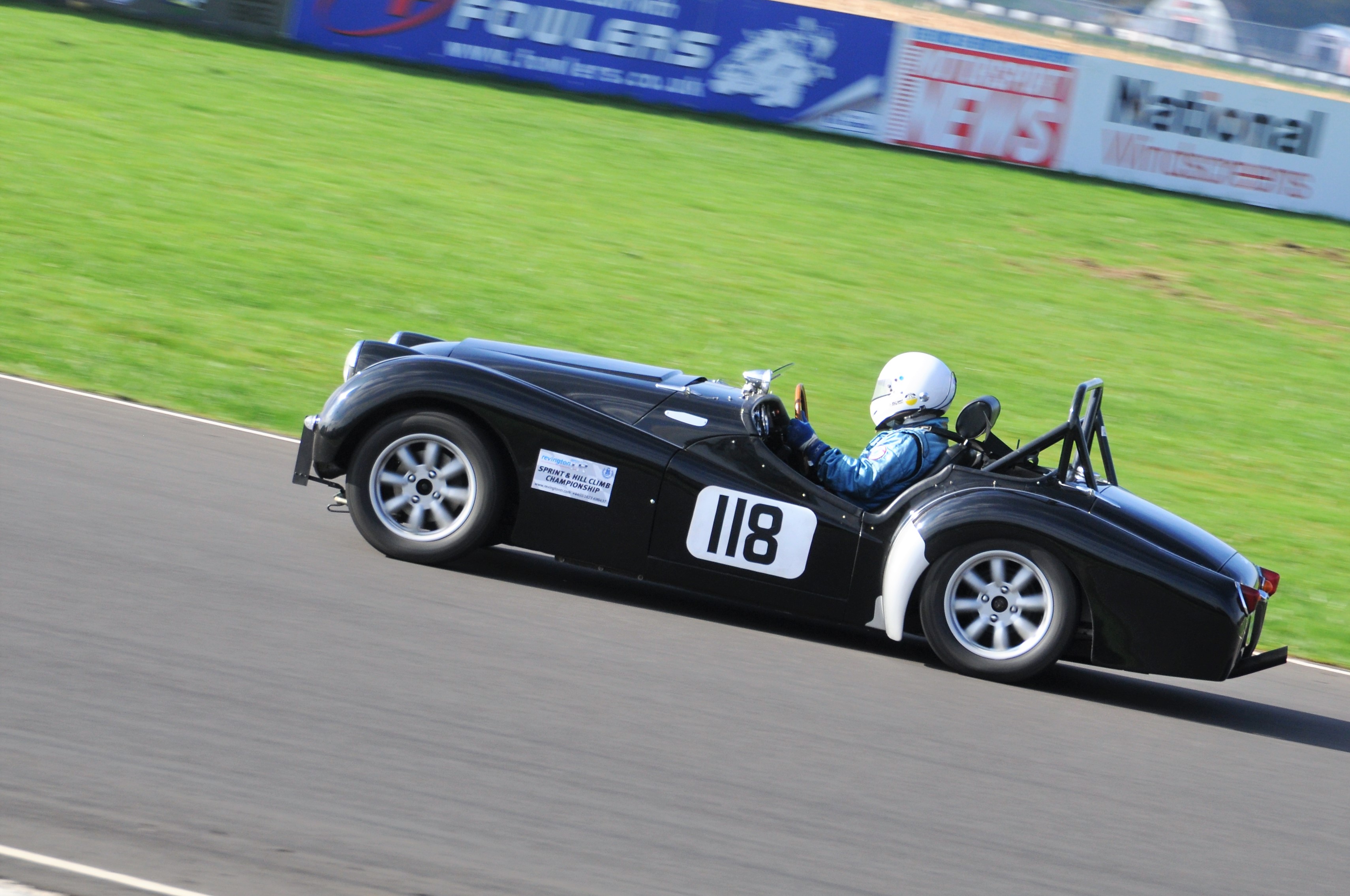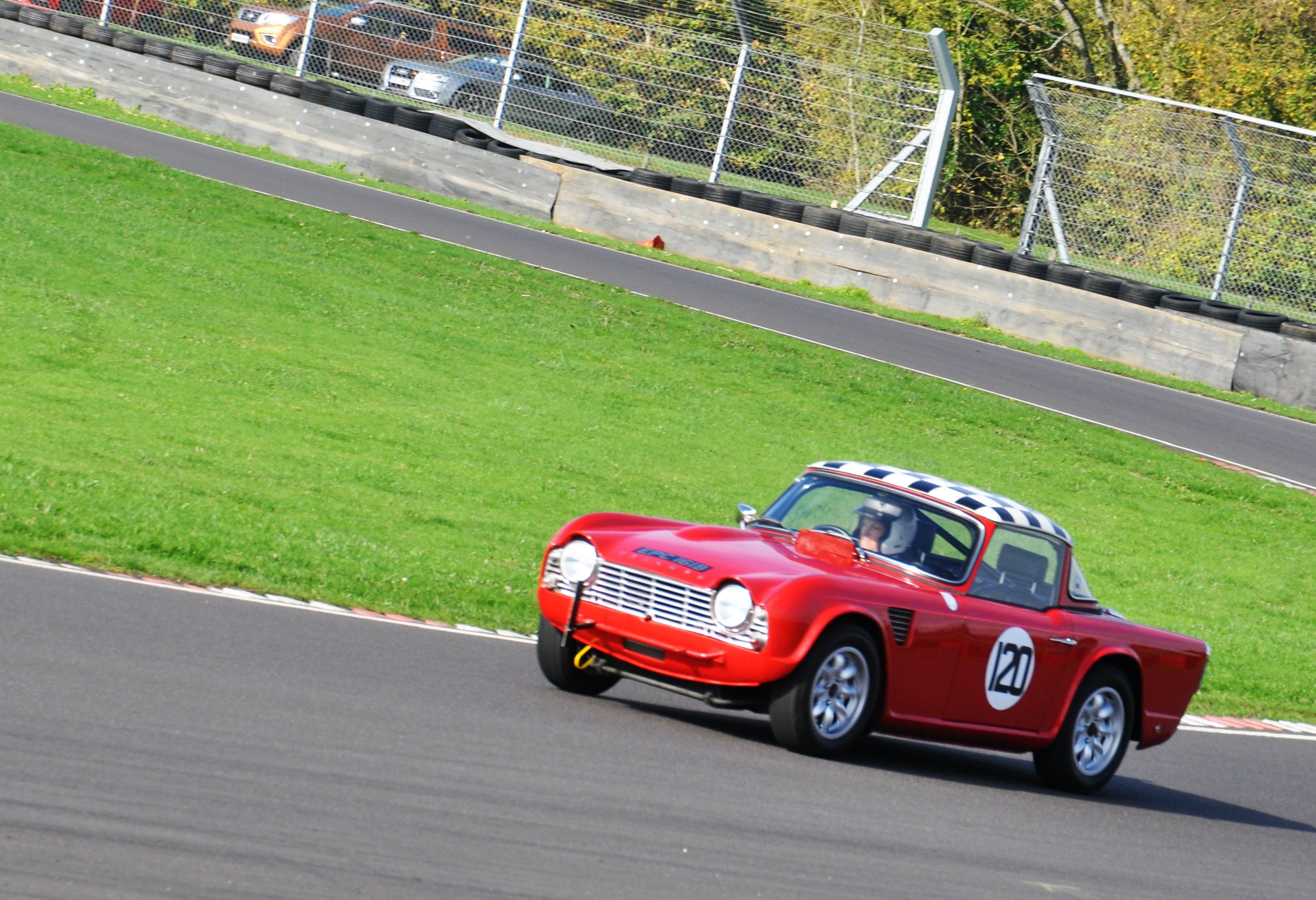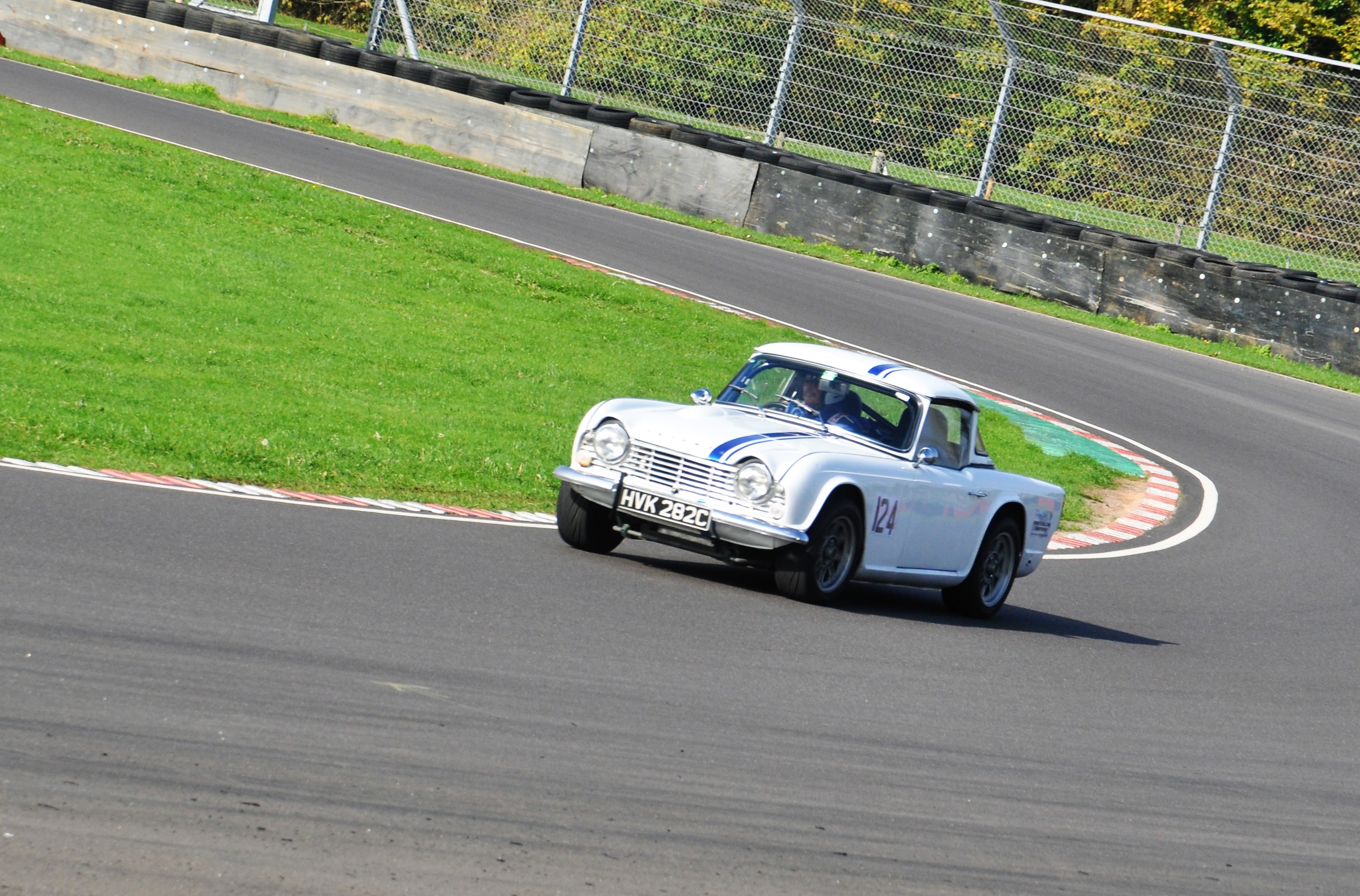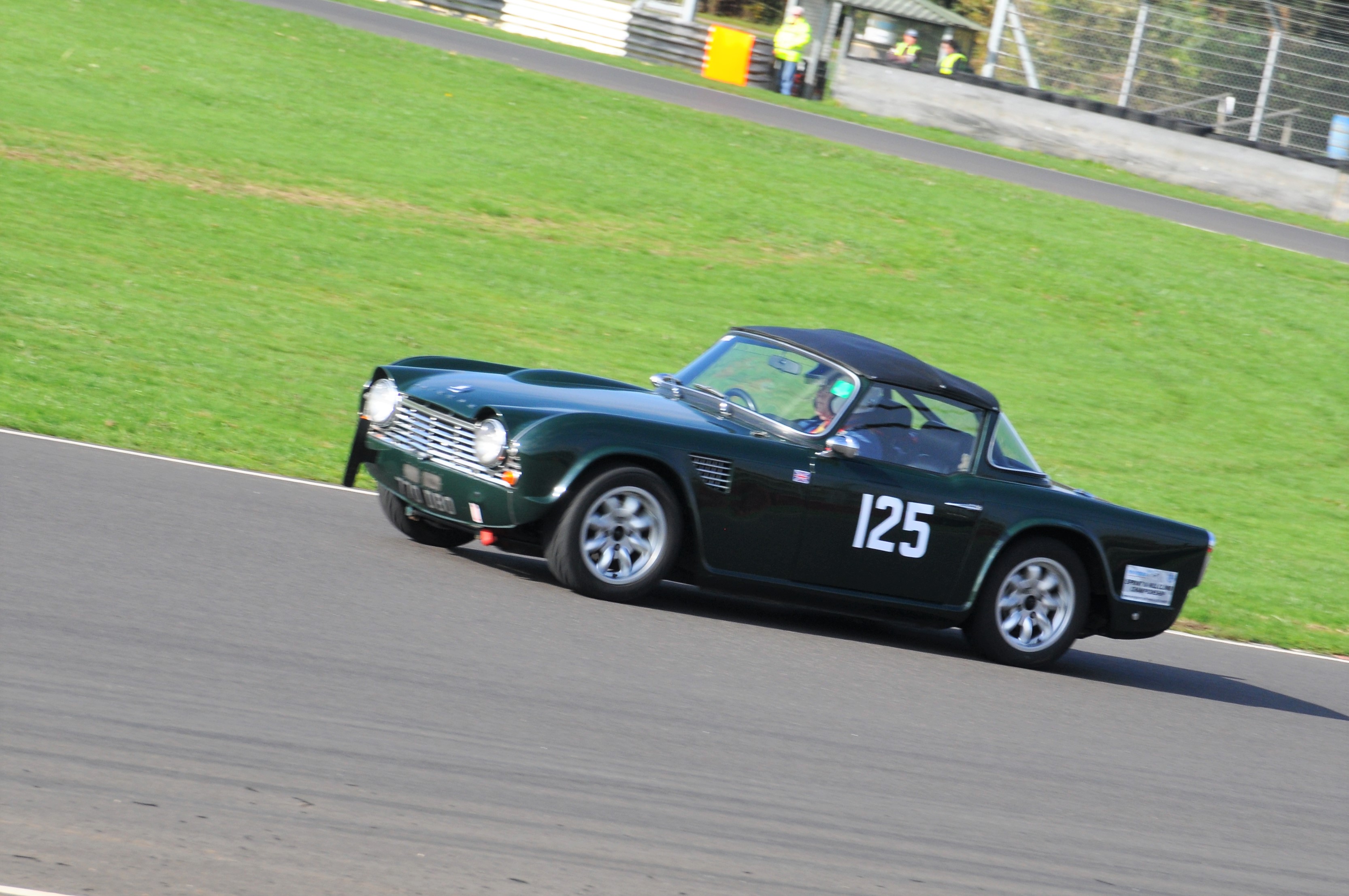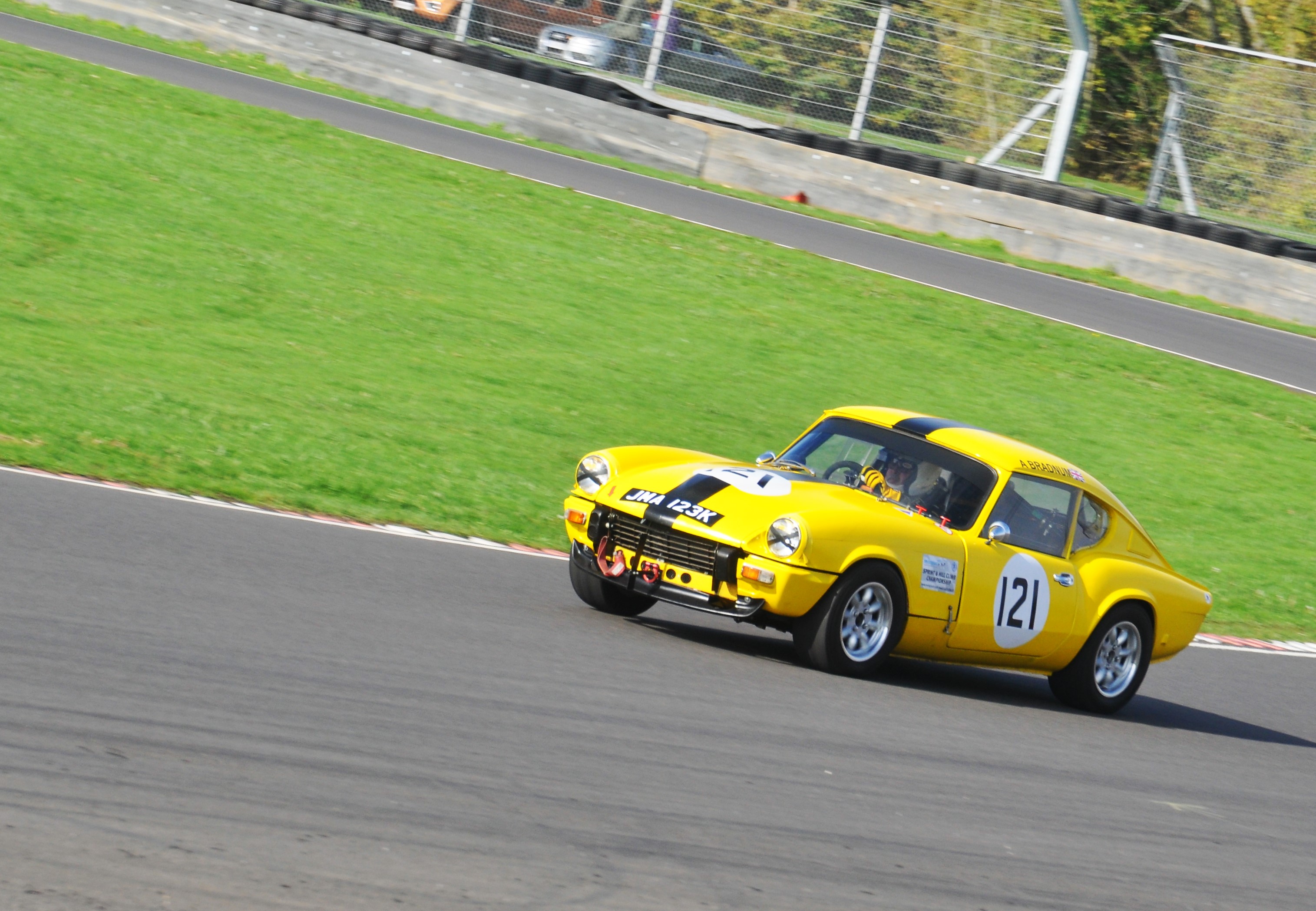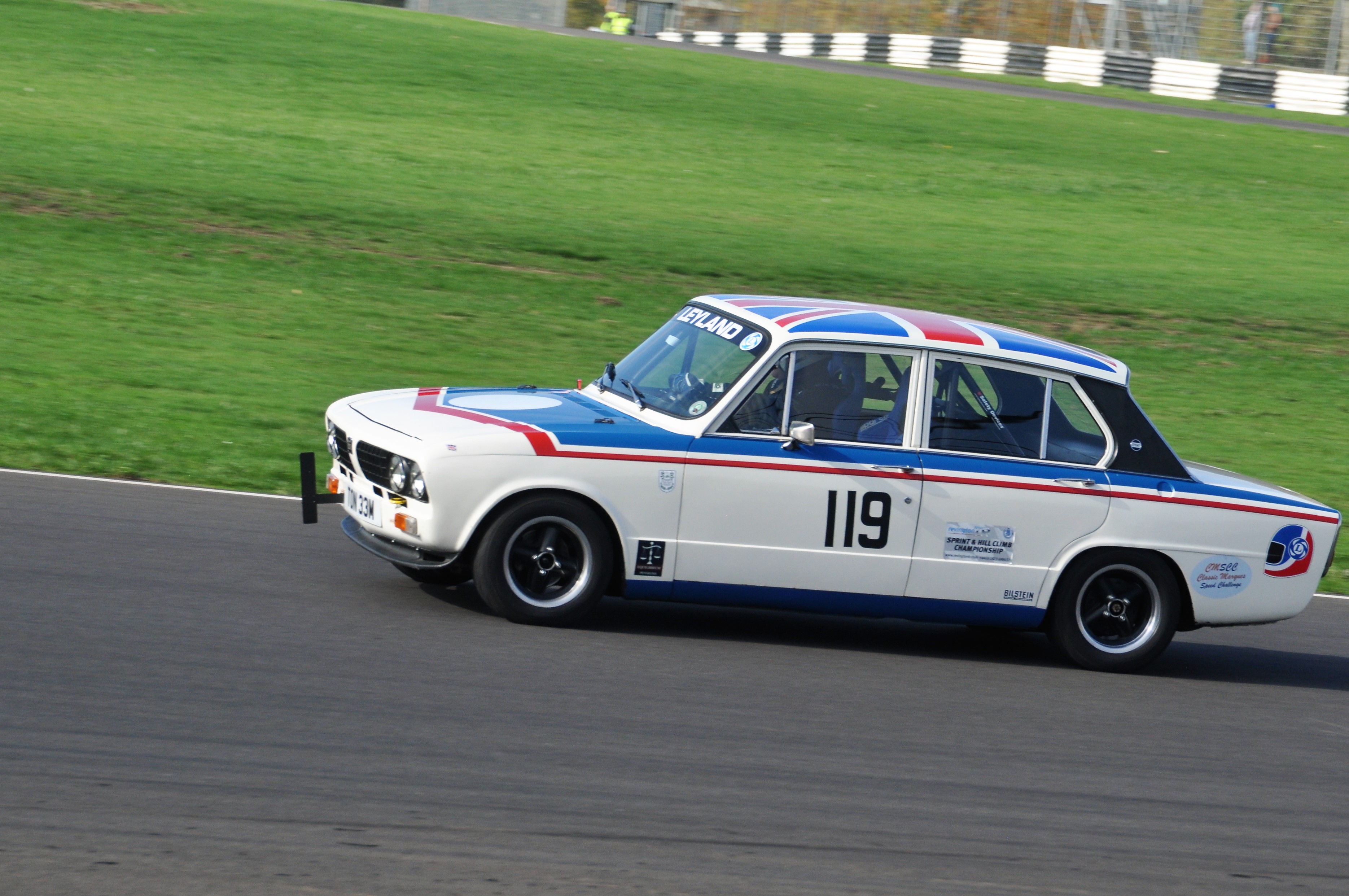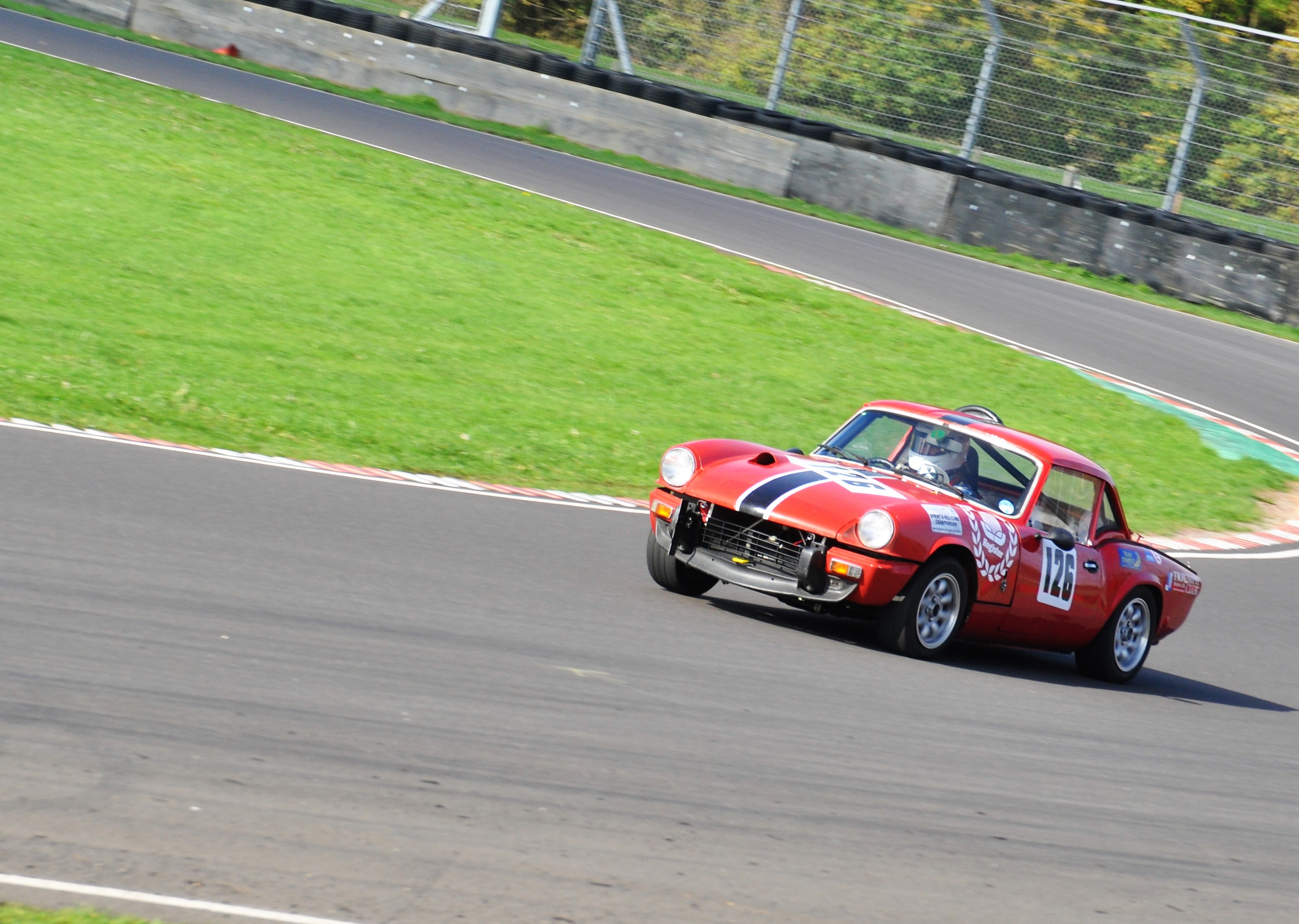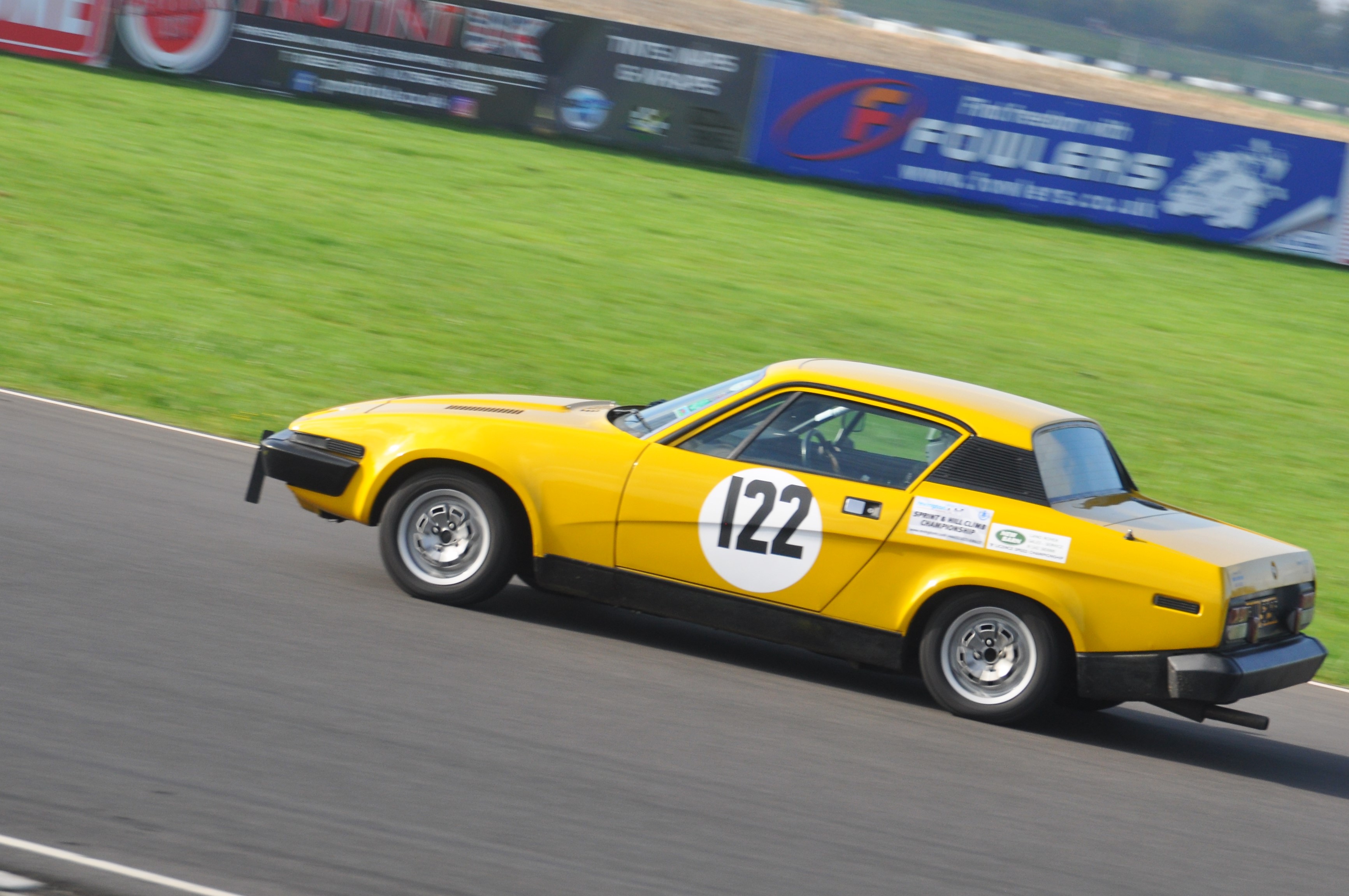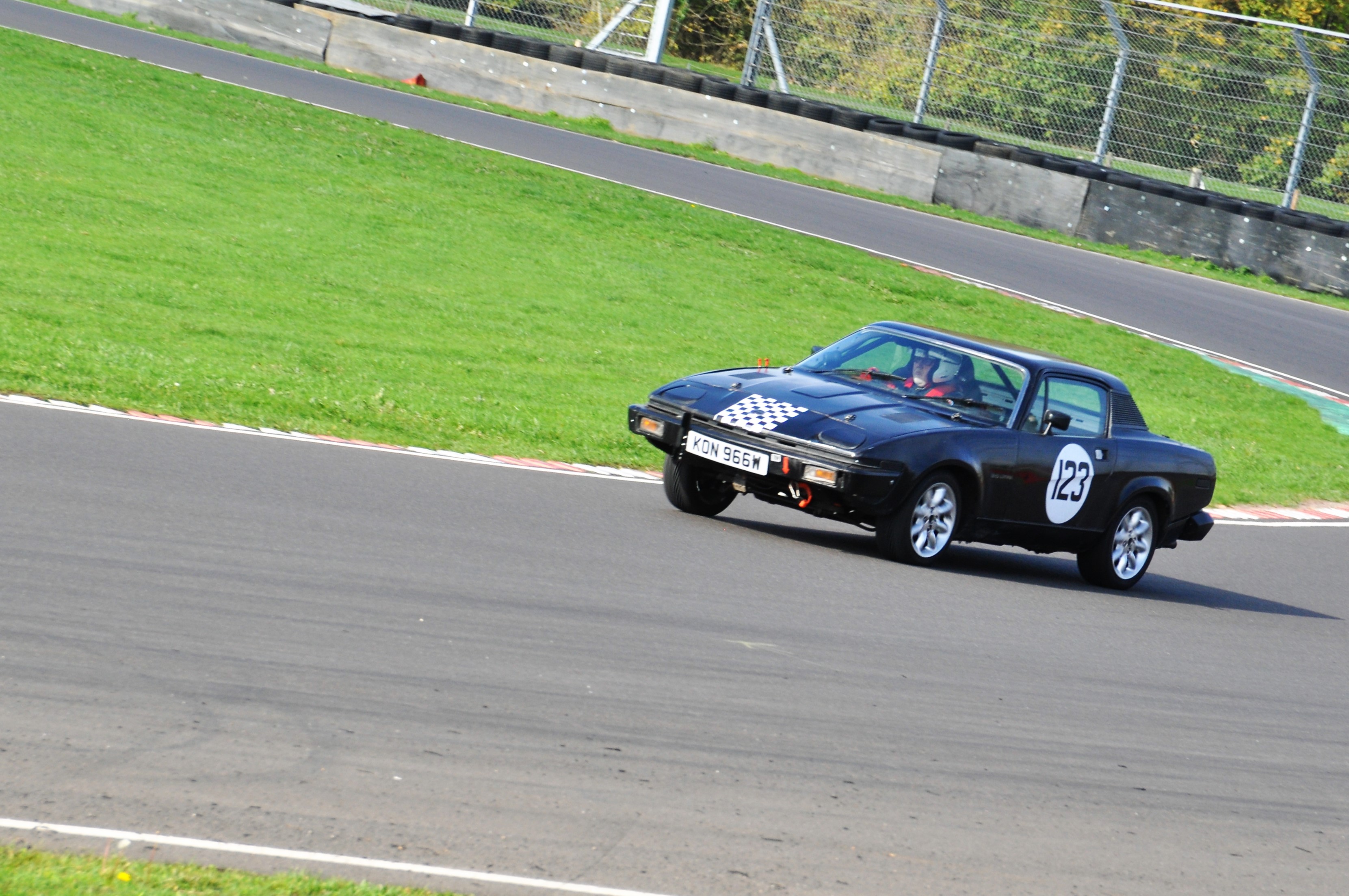 Class F - The Revington TR/TR Register Sprint & Hill Climb Championship Castle Coombe TImes:
John Weedon Triumph TR4 93.04
Neil Revington Triumph Beta 93.60
Tony Browne Triumph Dolomite Sprint 94.05
Dale Huxford Triumph Spitfire 94.39
Andrew Bradnum Triumph GT6 96.33
Roger McEwen Triumph TR6PI 100.22
Martin Paine Triumph TR6 104.23
Stuart Allaway Triumph TR7 112.18
Samantha Browne Triumph TR4 112.30
Graham Ramsey Triumph TR7 113.72
Robert Mead Triumph TR4 (Practice Run) 98.48