Manor Farm Charmouth - Hill Climb Round 23rd September 2018 Revington TR / TR Register Sprint & Hill Climb Championship.
Published: 25 Sep 2018 updated: 08 Nov 2018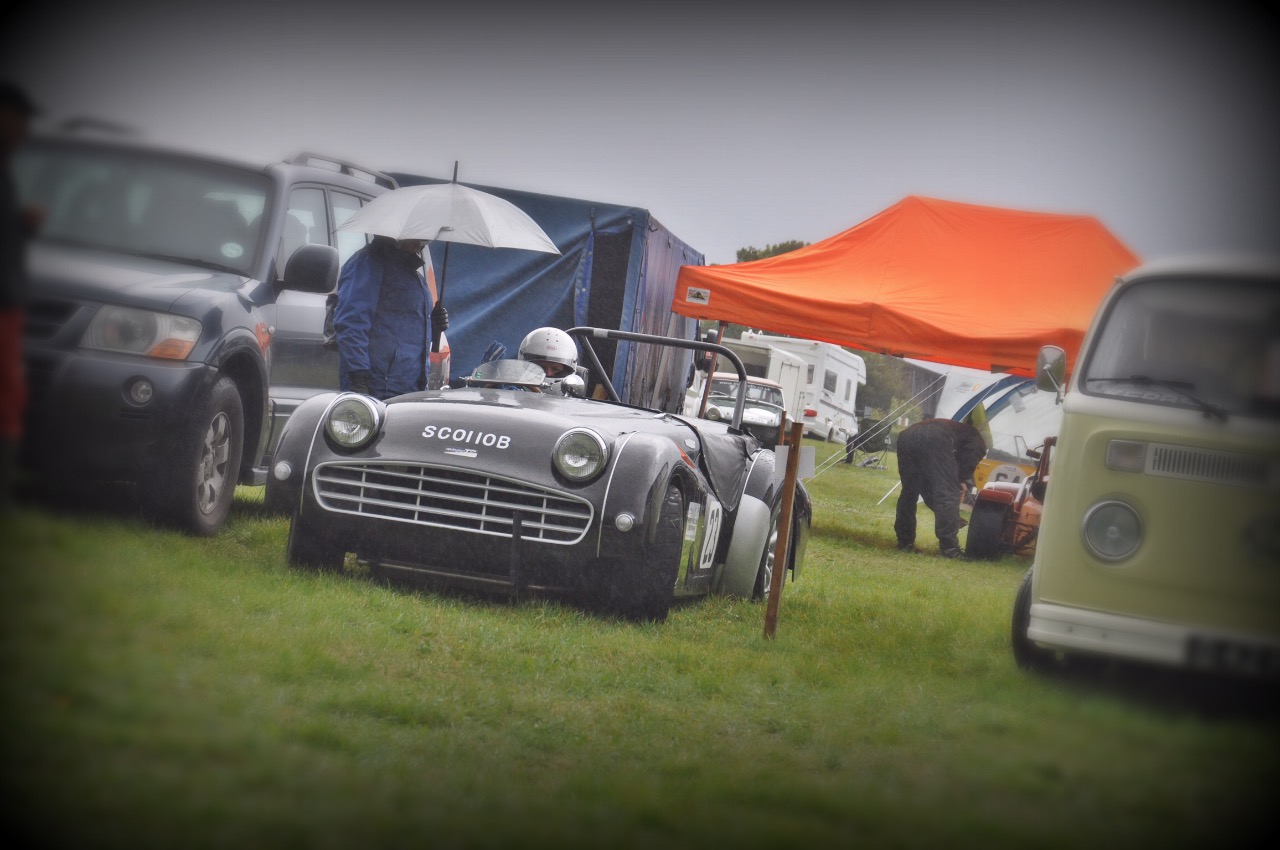 Neil & Sue headed off with "Scollob" in tow to the quaint and picturesque small seaside town of Charmouth on the stunning Jurassic Coast for the latest round in the series.
Despite the Saturday round (Not a TR Championship day) having to be abandoned due to an off by a competitor in a little yellow MG (pictured) meaning the track area having to be evacuated, Neil's write up goes into more details on that unfortunate event, with a very wet and misty start to Sunday eventually the sun made an appearance in the afternoon and some dry runs were had, our resident photographer was onsite to capture some of the action.
Over to Neil: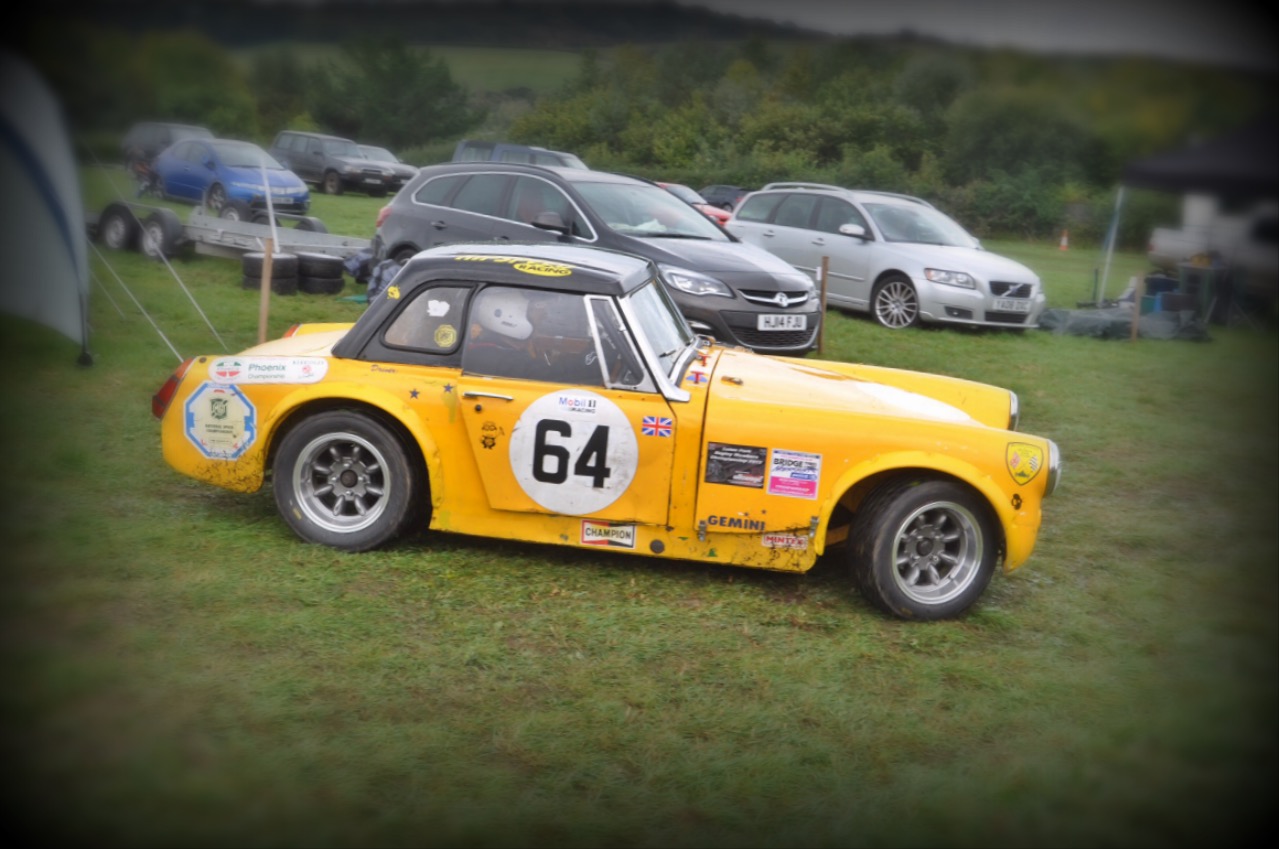 "It's as well we were not competing on Saturday. The day did not go well for the organisers. Heavy rain made the going difficult in morning practice culminating in a competitor losing control, pushing a very large bale of hay across the grass until it came to rest by pushing over an innocuous green box set into the grass. The competitor was seen running from his car frantically waving to the marshals not to come near. On impact he had spotted a spray of something heading skywards, the smell gave it away, he had severed a gas main! The gas company were summoned and worked tirelessly to repair the damage so that the Sunday meeting could go head .
The Revington TR/TR Register Championship round was fortunately on Sunday as for obvious reason the Saturday meeting had to be abandoned. There were meant to be 3 cars in our class and four drivers, one TR was unable to join us and the other, Chris Smiths TR3A was shared with Julian Webb. Whilst practice was wet, the day brightened at midday allowing for dry-ish runs in the afternoon.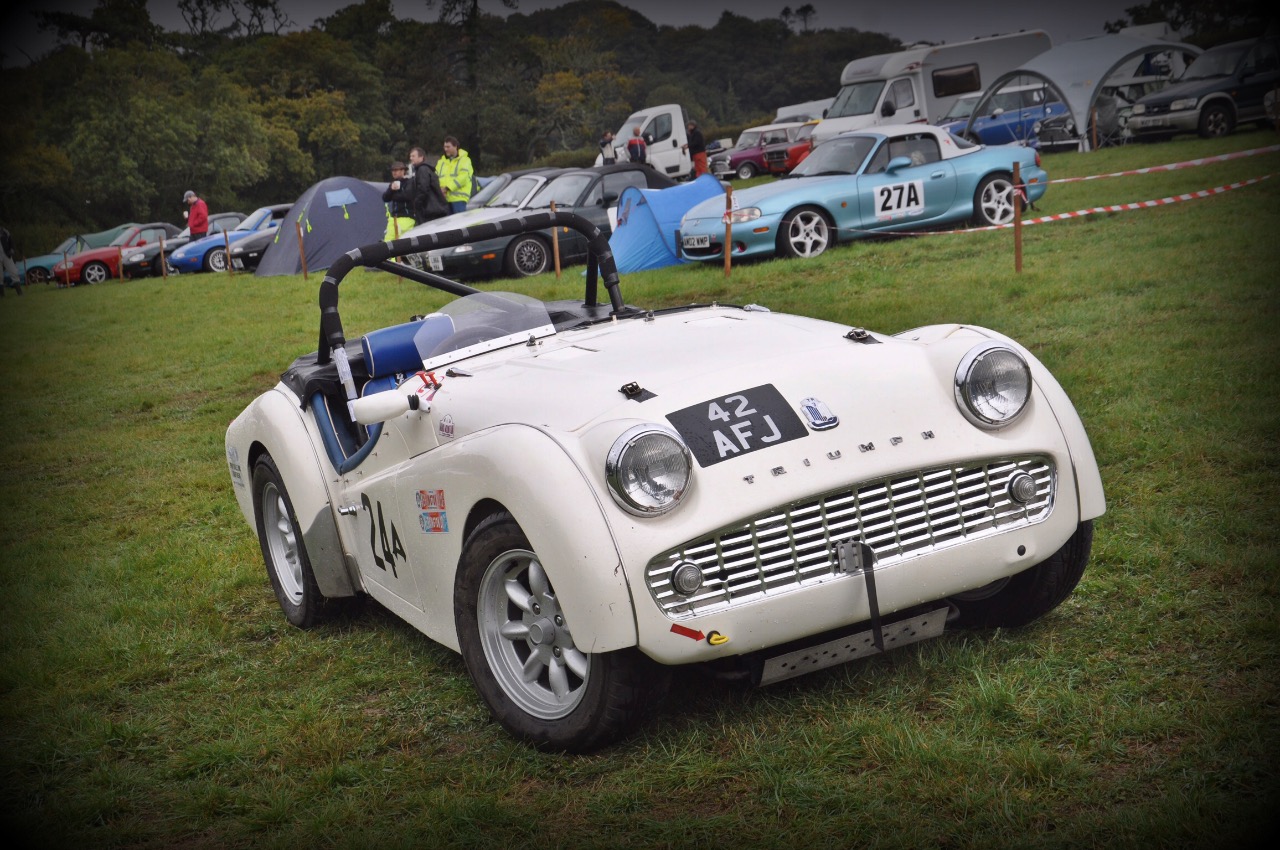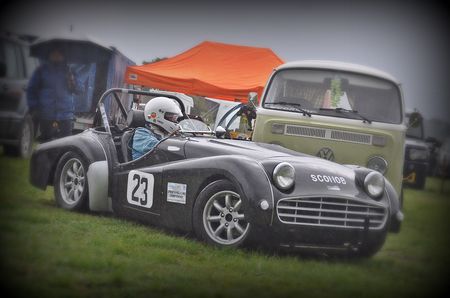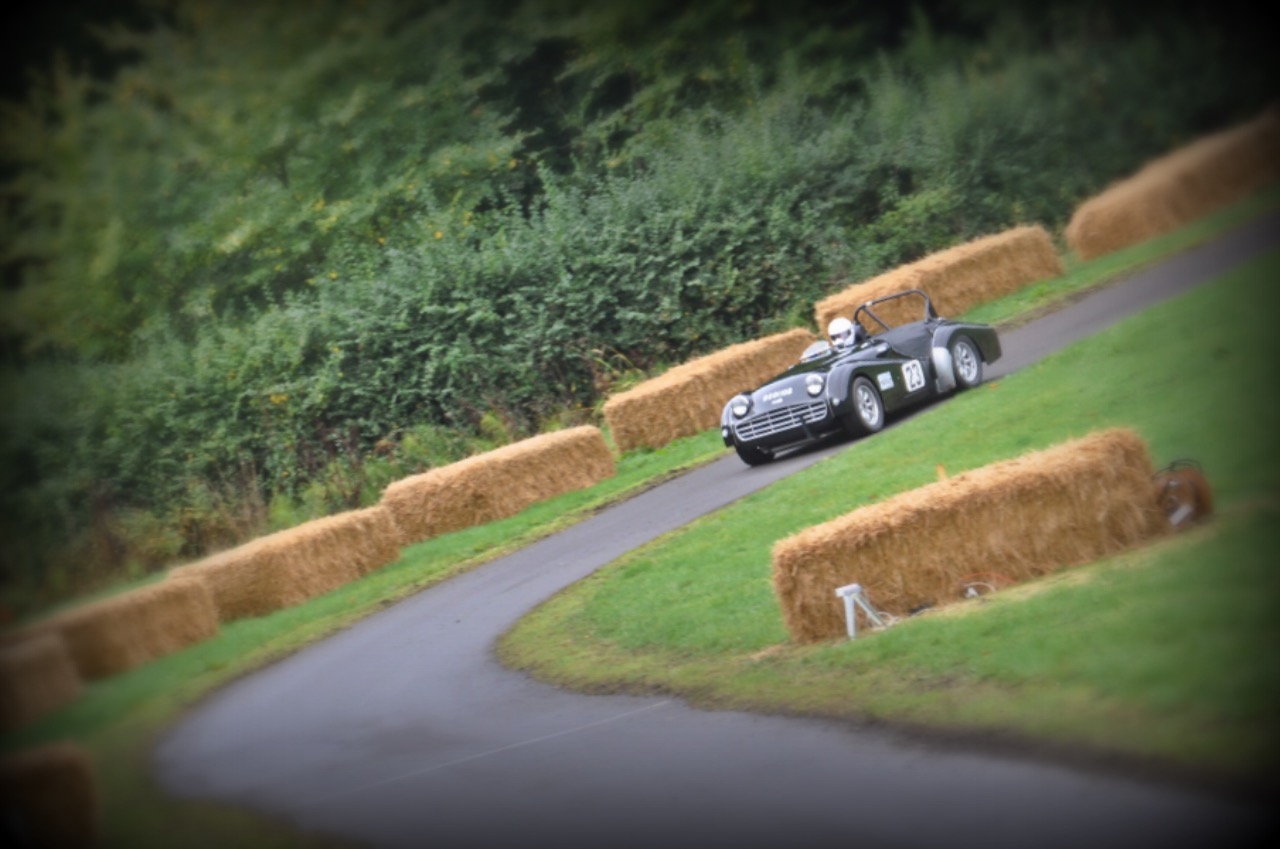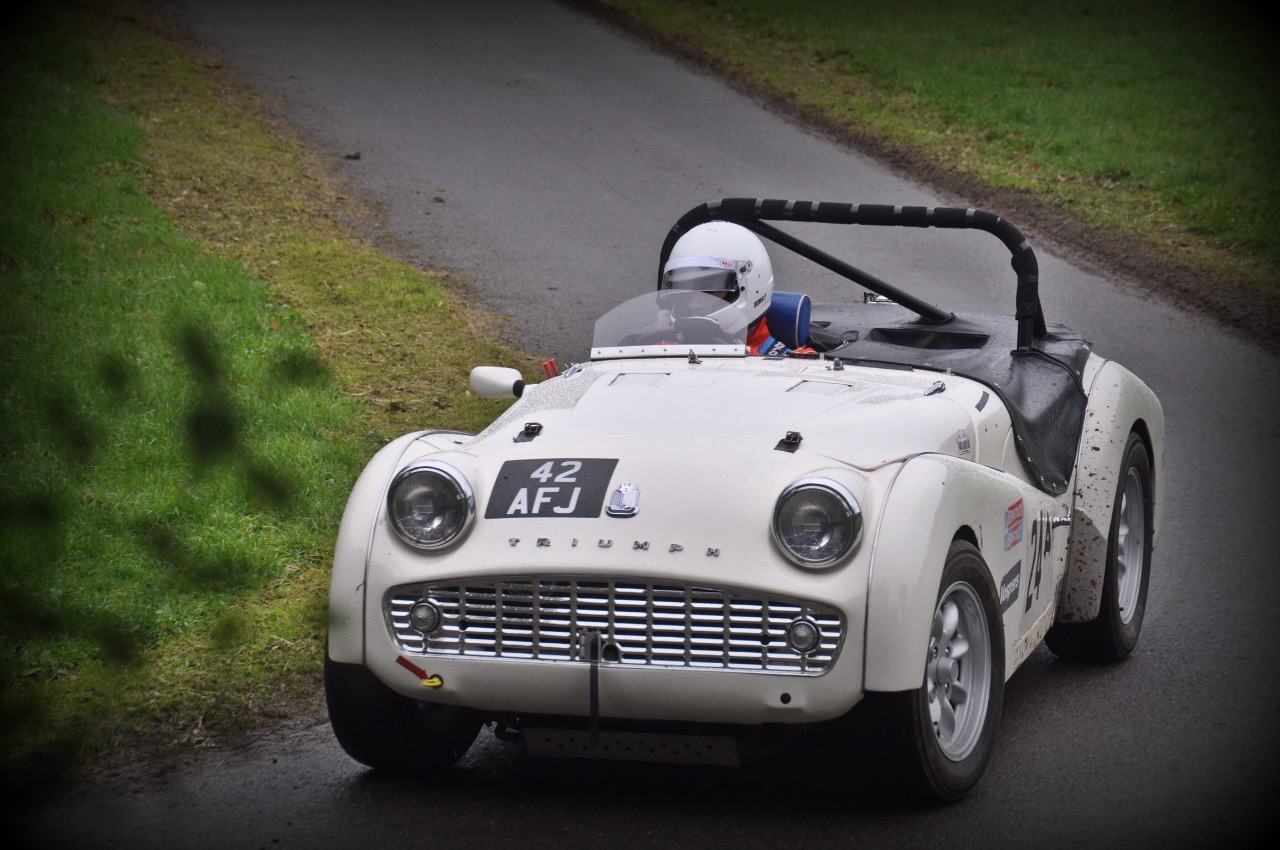 Chris was pushing hard for a good time but over exuberance resulted in a coming together with one of the large straw bales which slightly rearranged the front panel and front wing. There was no damage to anything 'vital' so Chris was able to post a time of 41.38 in the second runs. Julian was just behind with 41.81 and my time of 35.89 gave me the class win in the Beta. It's a pretty short hill but in its elevated position with a view of the sea and the town of Charmouth, well worth a visit... Neil"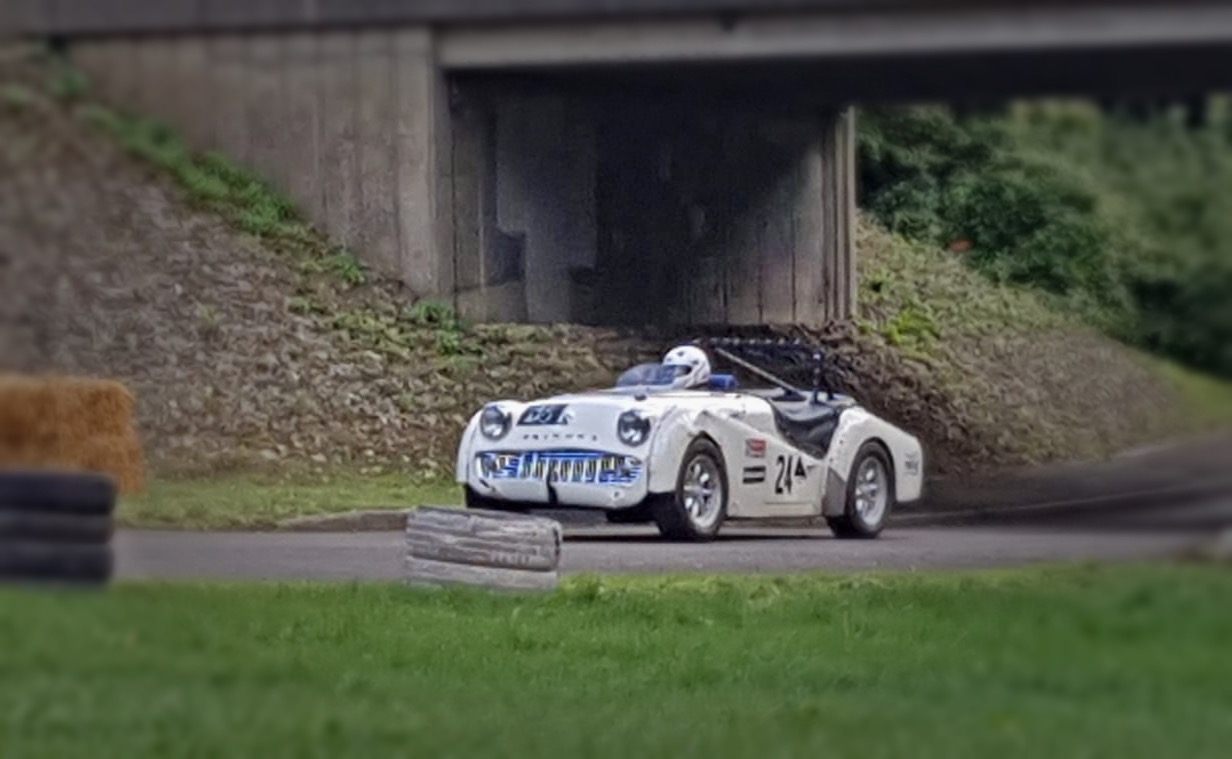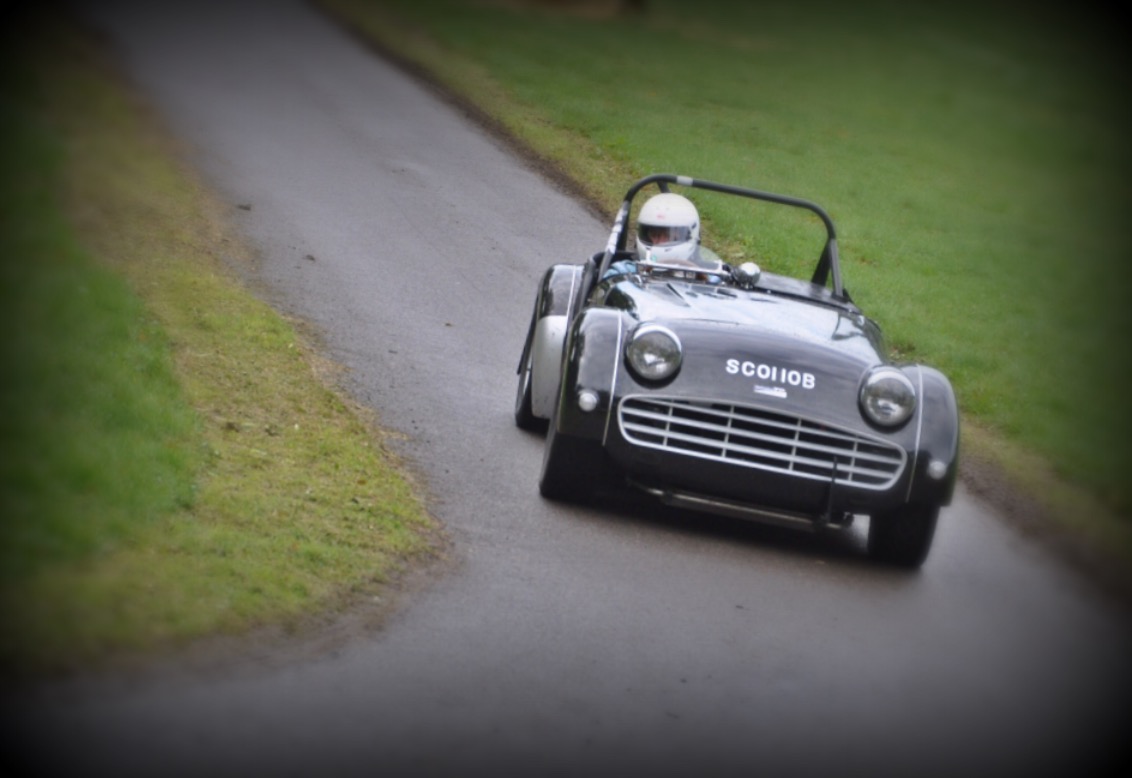 Revington TR customer Graham Blake was also competing, not in his TR5 but a rather trick yellow Westfield, and although down on a previous personal best in the 27's bracket, his blistering pace on the wet track saw him post a best time on the Sunday of 31.14. With a mixture of vehicles, 2 3 and 4 wheeled made for an interesting meet and as Neil said well worth a visit. Below is a selection of the pictures captured by our photographer, firstly we see Grahams Westfield, followed with by of some of the 2 3 & 4 wheeled vehicles that ran the hill including a Cooper which as the sequence shows also had a run in with one of the big bales and ending with Neil picking up the Win for fastest in class, hopefully we will see some of you there next time.