Revington and Retronics
Published: 25 Aug 2020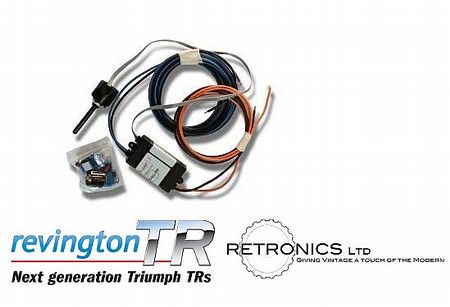 Subtley bringing your TR up to the 21st Century is something most of us struggle with, its the constant battle between originality and useability. Originality protects your investment but useability is the difference between enjoying the drive or grabbing the keys to your daily euro-box for your journey.
Its the little things that make the difference, and making the difference need not break the bank either.
Revington is now a proud stockist of Retronics products, a small UK electronics company designing and producing retrofit electronics for classics such as TR's. All kits are designed for their functionality, ease of installation and their useability, much like our own logic device.
We are now offering their:
Intermittent kit for self park wipers
Intermittent kit for non self park wipers