Targa Tasmania Video Launched
Published: 19 Dec 2022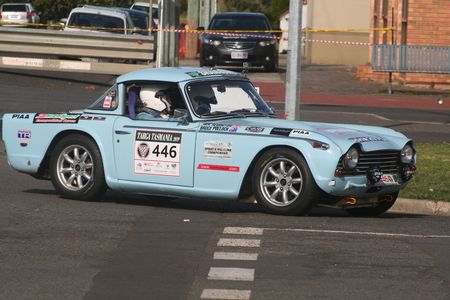 Targa Tasmania Video released!
Everyone at Revington TR wishes a Happy Christmas to all our friends around the world. We hope you have a peaceful and enjoyable festive season.
It's been 3 years since Neil Revington competed in Targa Tasmania and from the moment the rally finished, a short video was planned with the assistance of 'Other Side Productions' in Australia. Covid and then the Covid aftermath have got in the way but finally the film is finished. Targa Tasmania is one of the greatest Tarmac Stage Rallies ever, possibly the greatest available to mere mortals at the moment.
The 6-day event covers thousands of miles and visits almost every corner of Australia's Island state of Tasmania, with some stages up to 75 Kilometres long.
With the film finished we are very pleased with how it has turned out, grab a coffee, click on the picture below to view the 6-minute video, sit back and enjoy.
We wrote News Reports of this great event at the time which are still available to read:

These will make interesting reading to add to the information contained in the film.