CLICK TO VIEW


TRIUMPH PLATES
GAUGE & HOSE SET PI TEST

Price Ex VAT @ 20%
£205.74
AVAILABLE This part is available to order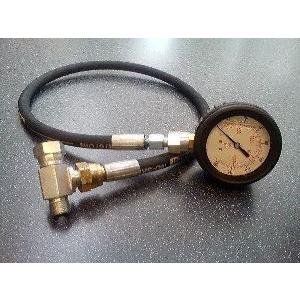 PI petrol pressure gauge set, for accurate setting of PRV and fuel pump analysis. Includes hose, adapter and rubber shrouded gauge.
To fit the gauge set remove the main feed hose from the metering unit. Screw the T piece directly onto the metering unit and reconnect the feed hose to the other end of the T piece.
Care Point - Ensure all fittings are tight before pressurising the fuel line.
Accessories, Tools, Services and Safety Equipment
To view the Triumph Catalogue Plates, please pick a car type