CLICK TO VIEW


TRIUMPH PLATES
SENSOR SPEEDO DRIVE

Price Ex VAT @ 20%
£75.00
AVAILABLE This part is available to order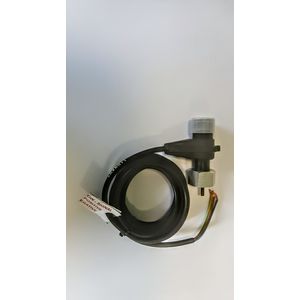 Signal transmitter unit which provided the necessary electrical signal to drive our range of electronic speedometers, TR2-TR6. This unit has been specifically designed to screw into the speedometer cable output drive of the gearbox or overdrive.
The units we supply are 4 pulses per revolution.The label on the sensor cable indicates the polarity of the sensor and the pulses. If the label does not indicate the pulses then it is a 4 pulse unit. If the polarity label has 8 pulses written on it (you're already ahead of me now) it's 8 pulses.
TR's 2-3B with overdrive will find that the signal transmitter sits out slightly beyond the transmission tunnel and is slightly too large to sit within the standard Triumph speedometer cable grommet. Revington TR have manufactured a suitable 'Bulge' from fibreglass to cover the signal transmitter. Order part number RTR7277. What is entailed in fitting part RTR7277 and brief fitting instructions can be found under this part number on our website and below in 'Related Products'.
A bolt counting sensor RTR8558-2 is available too for those who wish to devise their own installation.
The speedometer comes with manufacturers fitting instructions however additions helpful notes specific to a TR installation are to be found in Information sheet IS0061, downloadable by pressing the 'Further Reading' tab above.
Electrical systems, Instruments etc.
No catalogue plates are available