Hardware, Oils and consumables
CLICK TO VIEW


TRIUMPH PLATES
SCREWS: HEXAGON HEAD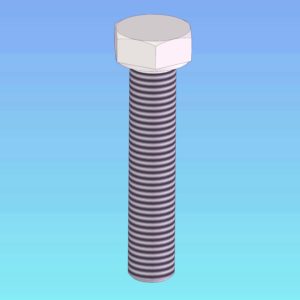 Hexagon headed screws are screws with a hexagonal-shaped head that can be tightened with a wrench (spanner) or socket. Such tools engage with the external faces of the hex head. Avoid confusing hex head screws with a hexagon socket head (Allen), which have an internal hexagonal socket that is driven by hex bits or keys. Hex heads always have an external hexagon head.
A screw is a mechanical fastener with a threaded shaft (as distinct from a bolt or setscrew which has a plain shaft between the thread and the head) that screws directly into a part. The "hex head" term typically refers to a machine screw with a preformed machine thread. Machine screws resemble bolts but with a fully threaded shaft. Hex head screws or bolts, are normally used when high torque is required.
Common sizes are shown below, others are available on request.
Part No.
Description and Comments
Price
Add to Cart

SH104101

£0.55

Ex VAT @ 20%
£0.46

SH105121

£0.26

Ex VAT @ 20%
£0.22

SH105131

SH105141

£0.43

Ex VAT @ 20%
£0.36

SH105161

£0.49

Ex VAT @ 20%
£0.41

SH105181

SH105251

£0.24

Ex VAT @ 20%
£0.20

SH105304

£2.88

Ex VAT @ 20%
£2.40

SH106101

£0.58

Ex VAT @ 20%
£0.48

SH106121

£0.58

Ex VAT @ 20%
£0.48

SH106141

£0.58

Ex VAT @ 20%
£0.48

SH106161

£0.73

Ex VAT @ 20%
£0.61

SH106201

£0.73

Ex VAT @ 20%
£0.61

SH106251

£0.40

Ex VAT @ 20%
£0.33

SH106301

£0.76

Ex VAT @ 20%
£0.63

SH106351

£0.74

Ex VAT @ 20%
£0.62

SH108121

£0.43

Ex VAT @ 20%
£0.36

SH108141

£0.65

Ex VAT @ 20%
£0.54

SH108161

£0.95

Ex VAT @ 20%
£0.79

SH10817S

£3.49

Ex VAT @ 20%
£2.91

SH108181

£0.46

Ex VAT @ 20%
£0.38

SH108201

£1.78

Ex VAT @ 20%
£1.48

SH108251

£0.77

Ex VAT @ 20%
£0.64

SH108301

SH108351

£1.22

Ex VAT @ 20%
£1.02

SH108401

£2.22

Ex VAT @ 20%
£1.85

SH108451

£1.63

Ex VAT @ 20%
£1.36

SH108501

£1.80

Ex VAT @ 20%
£1.50

SH108701

£2.32

Ex VAT @ 20%
£1.93

SH108701L

£3.23

Ex VAT @ 20%
£2.69

SH110161

£0.58

Ex VAT @ 20%
£0.48

SH110201

£1.14

Ex VAT @ 20%
£0.95

SH110251

£1.18

Ex VAT @ 20%
£0.98

SH110255

£2.78

Ex VAT @ 20%
£2.32

SH110281

£2.29

Ex VAT @ 20%
£1.91

SH110301

£2.27

Ex VAT @ 20%
£1.89

SH110305

£2.78

Ex VAT @ 20%
£2.32

SH110351

£2.94

Ex VAT @ 20%
£2.45

SH110401

£2.28

Ex VAT @ 20%
£1.90

SH112301

£2.41

Ex VAT @ 20%
£2.01
To view the Triumph Catalogue Plates, please pick a car type