BETA Prototype
BETA Prototype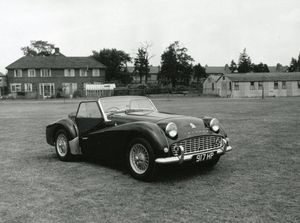 The Triumph Beta was a development project that paired a TR3A body to a TR4 chassis. This meant the body needed wider front and rear wings to cope with the wider track of the TR4
chassis. The Triumph engineers came up with this idea in the early 60's when Triumph couldn't afford the tooling for the new TR4 body shell penned by Giovanni Michelotti and saw this as a way to sell more TR's in an updated form as they already had amassed a fair few TR4 chassis. Two cars were built and became well known as the Black Beta and the Red Beta (Beta being the Triumph code name for the project) but the project was 'still born' as Leyland took over Triumph and provided the cash for the TR4 body shell tooling. Many of the parts that were intended for the TR4 production such as the all synchromesh gearbox, wider rear axle, rack and pinion steering with stalk type head controls as well as the wider track chassis were incorporated into the Beta prototypes.
The original black Beta registered 917HP is currently undergoing restoration in the RevingtonTR workshops
If you would like to make a recreation of this very special Triumph, Revington TR have tooling to make all the panels in both Aluminium and Fibreglass. Click HERE to go to Revington Cars
The first picture shows an early incarnation of the Beta (remember it was a prototype and development car) with standard rear overrides (no quarter bumpers) and a standard TR3A grill with relatively standard height rear wing stone guards. The later incarnation features wrap around rear bumpers, taller stone guards, and aluminium grill surround and a new style grill.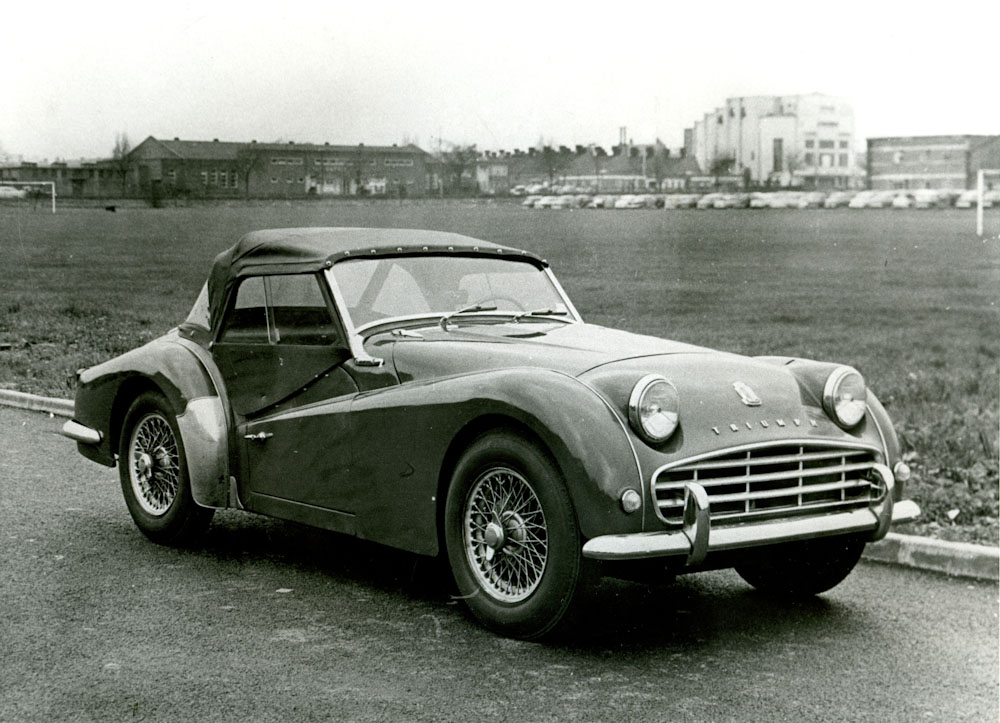 The car was variously left hand drive and right hand drive presumably to test engine bay configurations.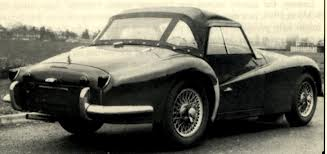 Download Triumph Beta and the Revington TR Beta recreations Information sheet (1037kb Info Sheet)