A very special visitor
Published: 22 Oct 2020 updated: 03 Nov 2020
We have been very lucky recently to have been visited by one of the original Le Mans TRS's ,927HP, recently acquired by its new owner Steve who had a good long chat with Neil about all things TR.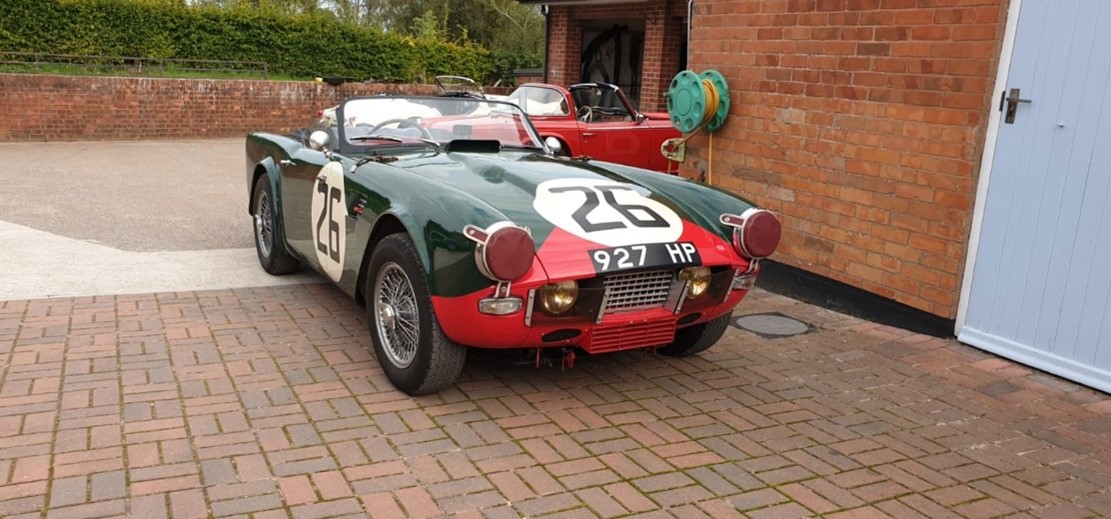 The car, still showing its original registration number, was an entrant in both the 1960 and 1961 Le Mans. Peter Bolton and Ninian Sanderson piloted it in 1960 without much success but in 1961 Les Leston and Rob Slotemaker fared better taking 11th place overall with their team mates taking 9th and 15th which made them the 1st and 2nd placed British cars and won Triumph the coveted Manufacturers Team Prize.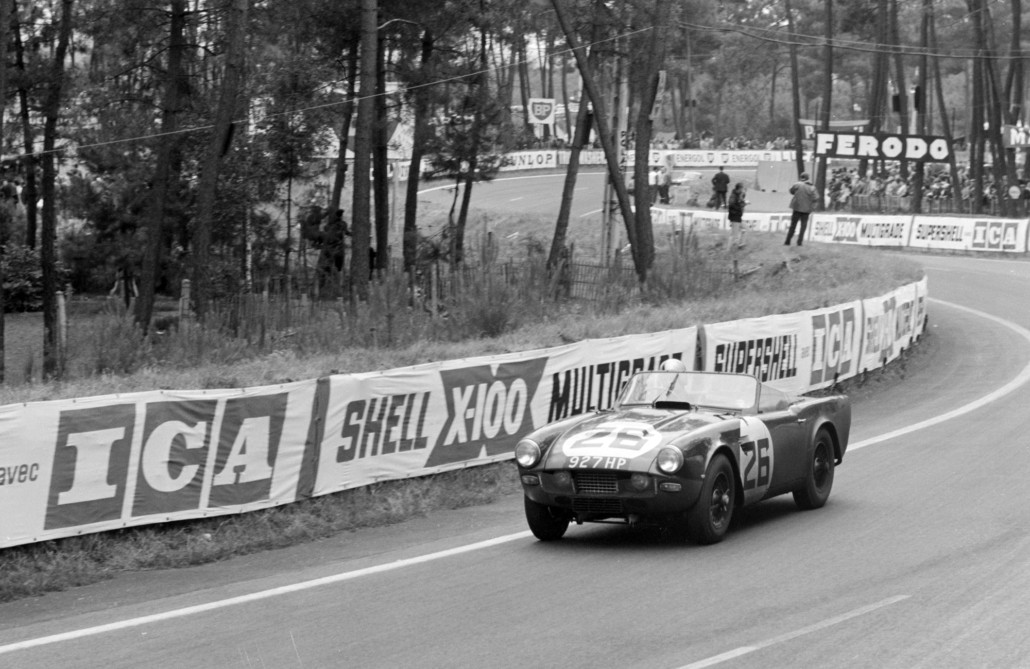 Having fairly recently (2010) undergone an extensive two year restoration to its exact 1961 spec, it looks as good as you would expect from a nut and bolt historic restoration and is still sporting its very rare original Sabrina twin cam engine.
Capable of 150bhp in racing tune the "20X" double overhead cam engine itself is an incredibly rare beast. Nicknamed Sabrina after its twin domed cam covers, the engineer's thought it bore more than a passing resemblance to Norma Ann Sykes known as Sabrina who was a well-known model around that time.
12 of these Sabrina engines were built, some in road tune but they never made it into full production. It is known that pre-production cars of this era that were built with this engine had the engines removed to help with the Le Mans effort!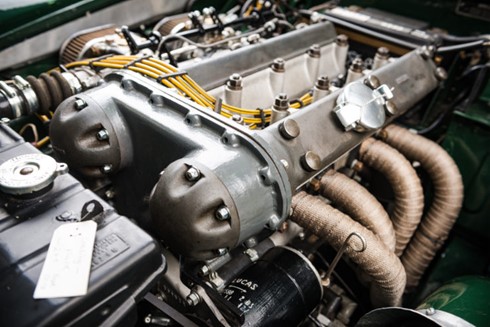 The body, made of fibreglass, unlike the Revington recreation which is aluminium, was styled on the Michelotti Zoom concept design of the era, also in the Revington stable.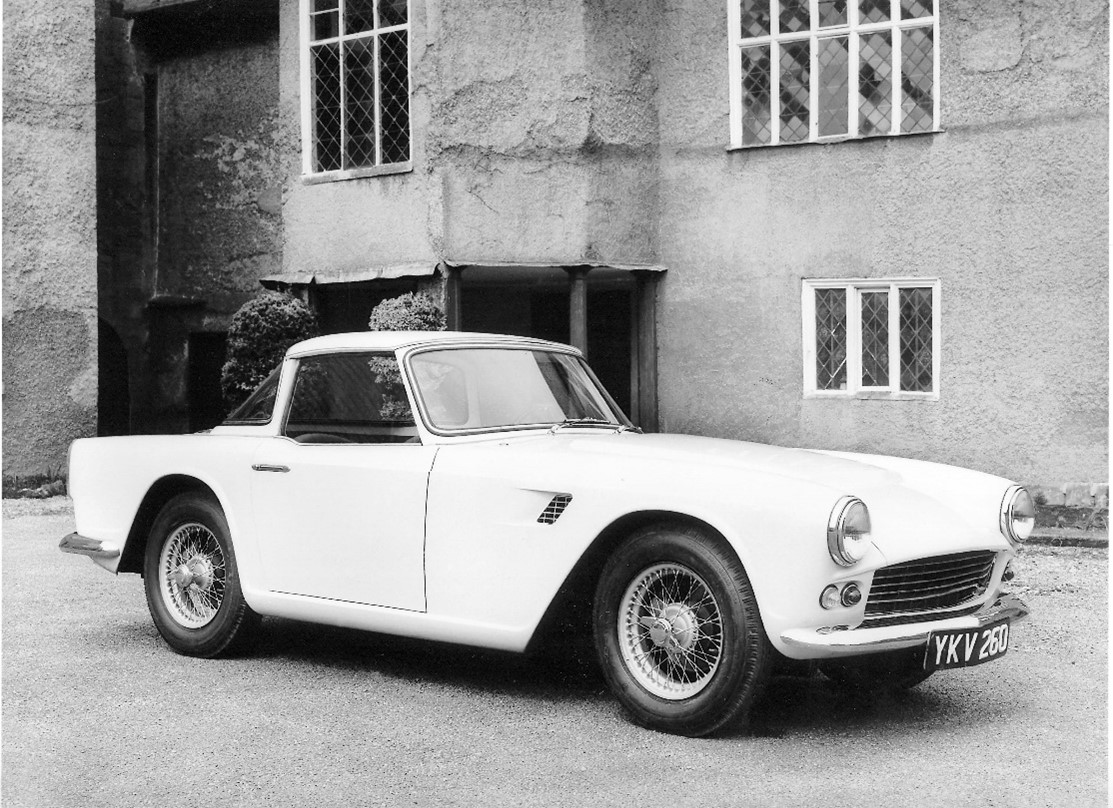 The chassis was a modified and strengthened TR3 unit which the engineers thought matched to the 20X engine and the lightweight body would be a formidable entrant, which it was. The TRS was a Special Works built version of the TR3 of the day.
After its racing career, 927HP retired to the sunnier climates of the United States where it was used infrequently and was eventually stripped and the restoration abandoned until it was bought in 2008 and restored to its former glory and unveiled at the Le Mans Classic in 2010.
Now back on home soil it was lovely to see the car being used and was driven from the new owners home over to us in Somerset and then home again after much tea was consumed.
If you're interested, here's a little film of the 1961 Triumph Le Mans campaign.