Engine and Transmission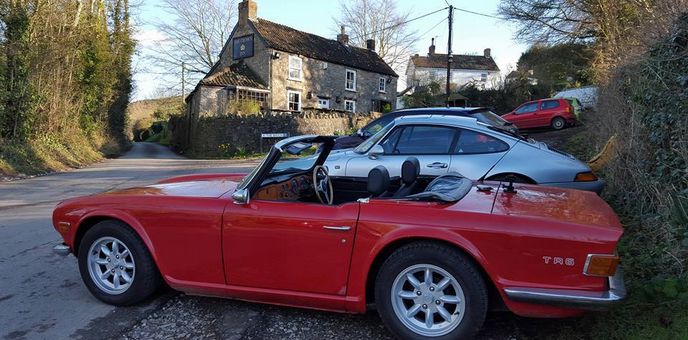 Engine and Transmission
Just before Lew Mans 2018 the gearbox and overdrive decided to play up and as it was fair to say the units would not get to Le Mans and back a decision was made to fit a replacement rebuilt pair of units.
But here the usual thought pattern prevailed; what can we do to improve matters. There are several uprates to the bearings in the gearbox that RevingtonTR incorporate as a matter of course these days so that reliability is improved. I had discussed with Neil the benefits of the Logic Overdrive operating device (click here for details) and we decided to fit this, Neil generously offered this part of the job free of charge as a wedding present which was most welcome, well with me anyway! We also decided to fit a quick acting 'J' type overdrive rather than an A type as over the years RevingtonTR have found the 'J' type has proved to be a vastly more reliable option than the 'A' type unit. No chassis mods were needed so the modification is reversible if I should choose to do so in the future.
The gearbox is smooth and rattle free and hopefully will stay this way for some time to come and the logic device make gear changing with overdrive a real pleasure. Long gone are the days of leaving the car in overdrive inadvertently. Magic!.
Part No.
Description and Comments
Price
Add to Cart

RTR1355K

Revington TR information: TR2-6 rear mounting kit to fit J type gearbox and overdrive to a car with an 'A' type TR2-6 chassis. This kit is designed for the 'J' type overdrive that has a vertical flat face, with... READ MORE

£160.27

Ex VAT @ 20%
£133.56

RTR1296NK

Revington TR information: Electronic Logic overdrive switching device with night dim facility. This extra facility dims the indicator lamp when side lamps are switched on. Negative earth cars. This clever device allows for fast and sequential overdrive operation. Overdrive... READ MORE

£141.04

Ex VAT @ 20%
£117.53