Fuel and braking systems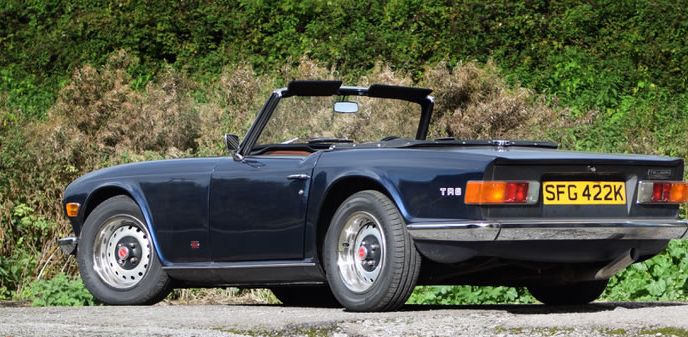 Fuel and braking systems
The famous Revington TR Bosch fuel pump kit, of course. RTR4050K in my case. I've literally never experienced any kind of issue with this pump, whether slowly creeping along in city traffic on hot days, or belting up through the Lake District in mid-summer. Even when some kids (I assume) put dry leaves in my fuel tank I only needed to close the tap, flush the primary filter and away we went. Fitted and forgotten.

At a basic, maintenance reducing level I also had RTR4211K fitted, so all the throttle butterflys open simultaneously (not such a problem on the original PI system but a nuisance on the CR I'd owned previously).
I've left the brakes standard for now, apart from Green Stuff pads and grooved discs. I'll probably fit Revington four-pot calipers RTR4458K when funds allow.
Part No.
Description and Comments
Price
Add to Cart

RTR4050K

Revington TR information: Revington TR developed high pressure pump kit based on a Bosch style pump and pressurised filter. Including an on/off tap connected between the petrol tank and the first feed hose. Mounted Internally, this kit is compatible... READ MORE

£537.79

Ex VAT @ 20%
£448.16

RTR4211K

Revington TR information: Throttle improvement kit, consisting of 3 improved throttle rod assemblies, an overhead cross shaft and choke kit, which can be fitted to all cars fitted with 'CP' series TR5's, TR6's and early PI saloon throttle bodies.... READ MORE

£414.83

Ex VAT @ 20%
£345.69

RTR4458K

Revington TR information: TR4Late, 250, 5 and 6 Aluminium Hi-Spec 4 pot caliper kit supplied with 284mm diameter vented, grooved discs 22mm thick. Adaptor brackets, pads, hoses, hardware and comprehensive instructions are included. This kit can be fitted to... READ MORE

£1133.44

Ex VAT @ 20%
£944.53